Posted by Lea · November 18th 2013
Why choose a composite door with press glazed technology over clip-on cassette glazing?
Rockdoor is one of the UK's longest established composite door manufacturers, which provides a unique insight into the development of press glazed technology in composite doors. Glazing a composite door has always presented a problem for many manufacturers. While we all want the most stylish front doors and glazing, the way composite doors are produced has made it difficult to fit glazing in a truly satisfying way.
When originally designed and developed in 1996, a Rockdoor featured clip-on glazing, as it was the only way at the time to make a composite door. Image shows how the glass is encapsulated into the door sash, rather than being clipped in which is common on other composite doors. Whilst this may have been an adequate solution in the early 90's, Rockdoor identified many weaknesses early on with clip on glazing.
Issues include severe discolouration, poor aesthetics, water ingress, lack of flexibility, draughts, being a different material to sash and, most importantly, lack of security meant Rockdoor had no alternative other than to develop a new technique of glazing that countered these issues and gave Rockdoor installers a unique competitive advantage. Press glazed Technology in composite doors In 1998, Rockdoor introduced press glazed technology to the market.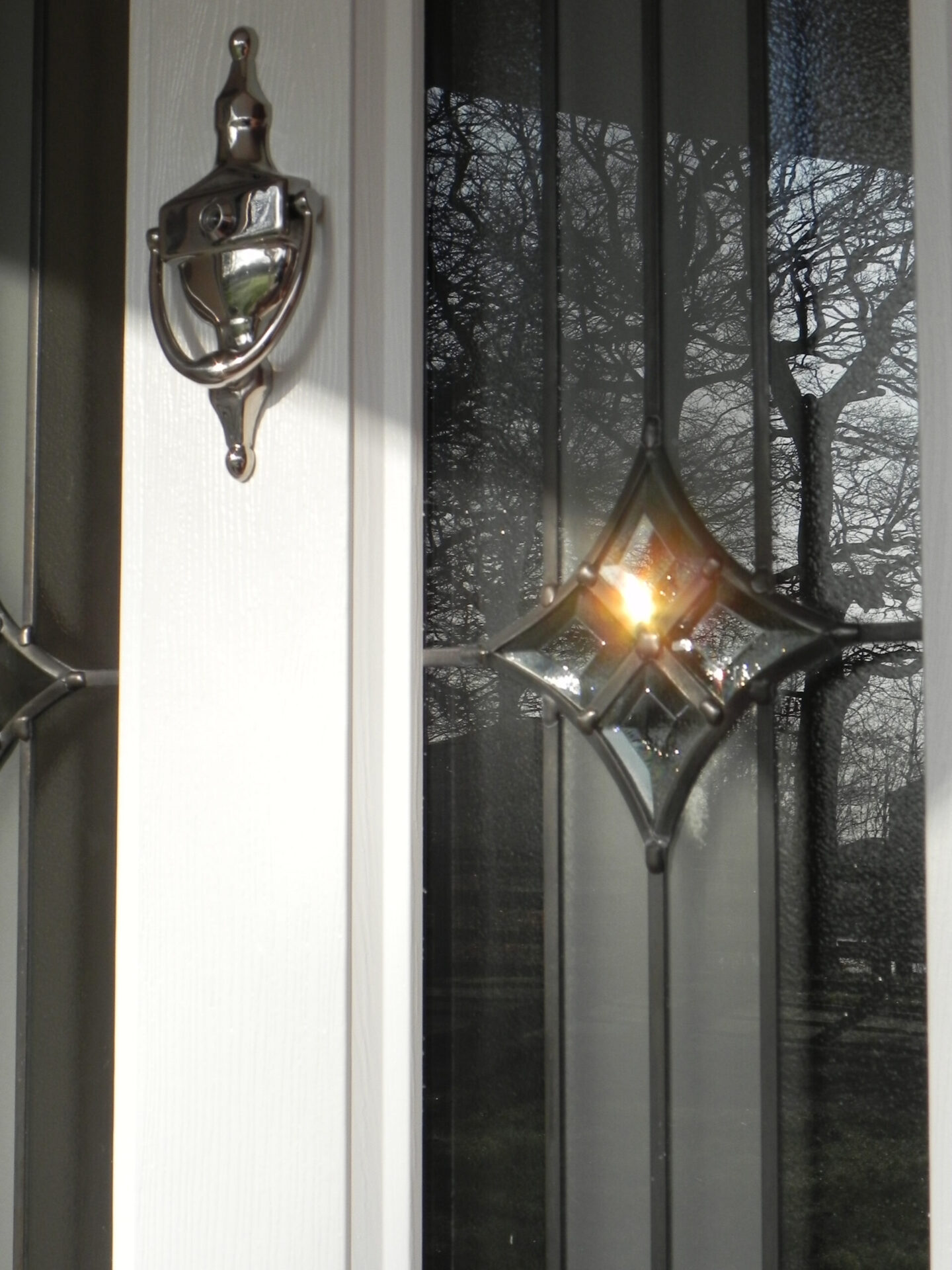 To this date, Rockdoor is the only composite door manufacturer capable of using this innovative technique. A Rockdoor is made from scratch, and not a slab cut to size. This allows us to inject polyurethane foam around the glazed unit providing an airtight, thermally efficient and fully secure solution for the glazing aperture. Competitors try and attack press glazed technology for many reasons, but ultimately because they themselves cannot offer this solution as it's not possible when cutting slabs down to size. While clip-on glazing may have been rebranded as cassette glazing, it still presents the same set of problems.
They may also mention that our glass units are not easily interchangeable, but in reality, with highly toughened glass units, 3M glazing tape as well as being encapsulated by thermally efficient PU foam – our double glazed units do not fail. What is much more common is the need to replace glazing cassettes themselves on GRP or Steel composite doors, as it's the cassettes that are attacked by burglars who view them as the weakest part of a composite door.