The Original Composite Door
There's a reason why we're called 'the Original Composite Door' and it's because we were the first company to manufacture this type of entrance door.
First manufactured all the way back in 1996, Rockdoor were the pioneers of the composite door movement, right off the back of a turbulent era for homeowners where break-ins were quite common, as people opted for cheaper entrance doors with very basic security measures.
To combat the rise in home burglaries and energy bills, we had an end goal to create the nation's most stylish, secure, and thermally efficient composite door, and whilst many competitors have since tried to replicate, none are quite like the original.
With nearly over one million units produced and thousands of families still happy nearly 30 years later, the Original Composite Door origins remain true to this day.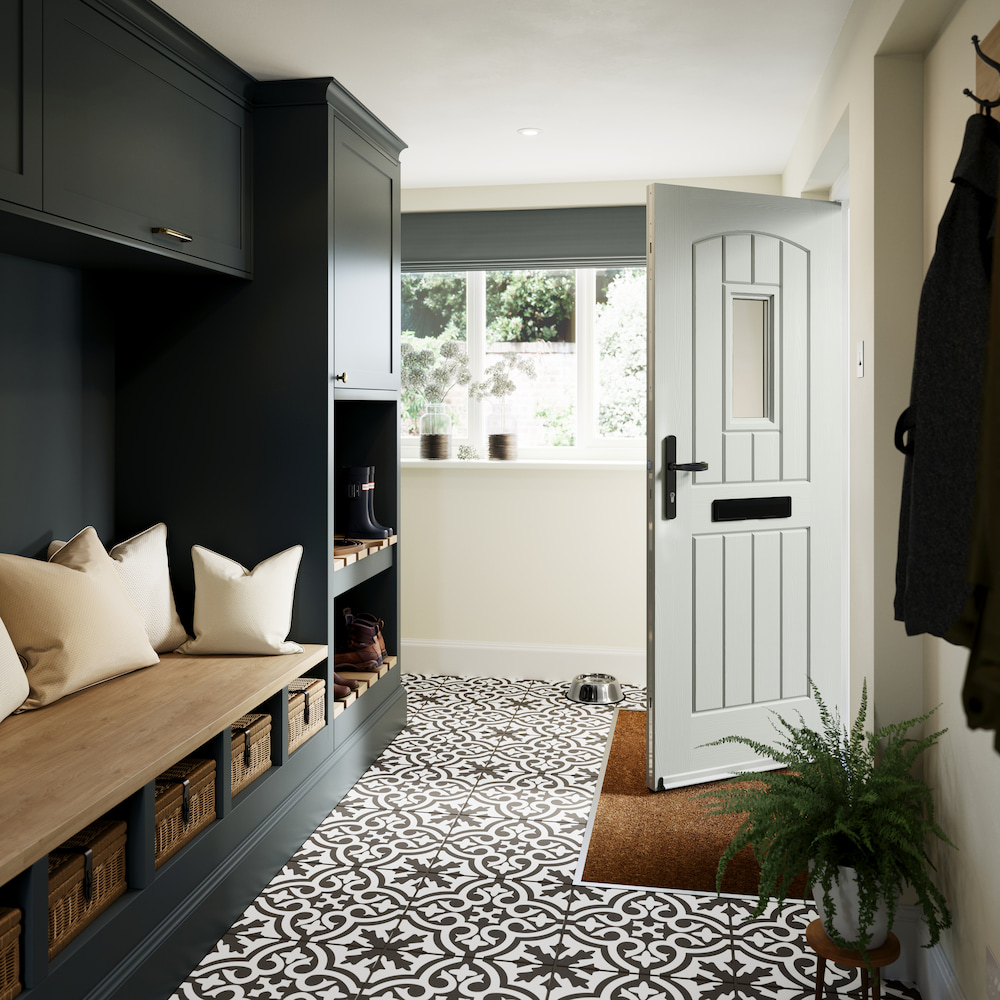 Composite doors with built-in security and thermal efficiency
Composite doors are an excellent choice when it comes to selecting an external door for your home. They provide superior security and thermal insulation compared to timber doors, uPVC doors, and standard GRP doors.
When looking for the best composite doors on the market, look no further than Rockdoor, the original manufacturers of the composite door. The Rockdoor composite door is a natural evolution, further improving on the security and thermal features of uPVC doors.
In fact, Rockdoor's range of composite doors have consistently been found to be one of the most secure doors available in the UK, with studies showing that a Rockdoor is 35% stronger than a typical GRP door!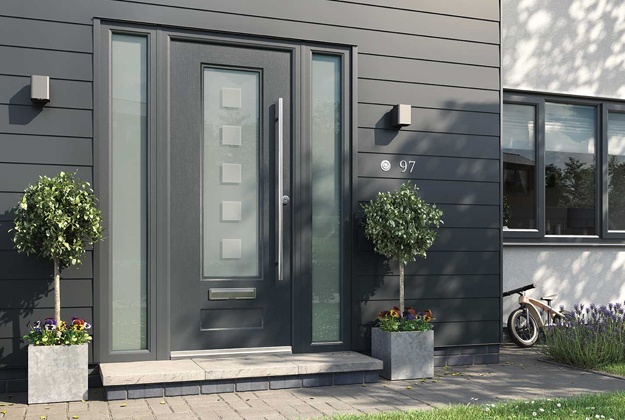 View the Rockdoor range of composite doors
The Rockdoor range of composite doors comes in 28 composite door styles, available in 13 different door colours. So no matter if you're looking for new front doors, back doors or even double doors, French doors or stable doors. There's a wide range of Rockdoor composite doors available to compliment the look and style of your home.
What are composite doors?
Composite doors have become increasingly popular among homeowners due to their numerous advantages over traditional wooden, uPVC, or metal doors. These include the many security features built into them to keep your home secure, along with the increased energy efficiency to help lower your bills.
Another benefit is the minimal maintenance requirements over some other types of doors. No more painting or varnishing required, and they can easily be cleaned with soap and water. Overall, composite doors are a great choice for homeowners looking for a secure, energy-efficient, low-maintenance, and visually appealing front door.
A typical composite door in the UK can be made up of a mixture of materials such as GRP, Timber and PU Foam, all of which aim to reduce the amount of warm air escaping and cold air entering a property. However not all composite doors are built the same!
Rather than using timber which often swells and bows, a Rockdoor composite door uses a high-density core which is 60% stronger than standard composite doors. This is standard across our entire range of composite front doors, back doors, French doors and stable doors.
Why choose Rockdoor for composite doors?
For over 25 years, we've been making composite doors in a whole range of door styles and colours to match the look and style of any home.
Each and every Rockdoor composite door is made to measure, not cut to fit. We do this because composite doors can become weaker when they are cut to fit, which is often the reason for external doors weakening.
This ensures your new door not only protects your family from becoming victims of burglaries, but also increases the thermal efficiency to keep your home warm in the winter.
You can learn more about the Rockdoor company, as well as see for yourself some of our customer's Rockdoor door photos as well as browse our range of composite door styles.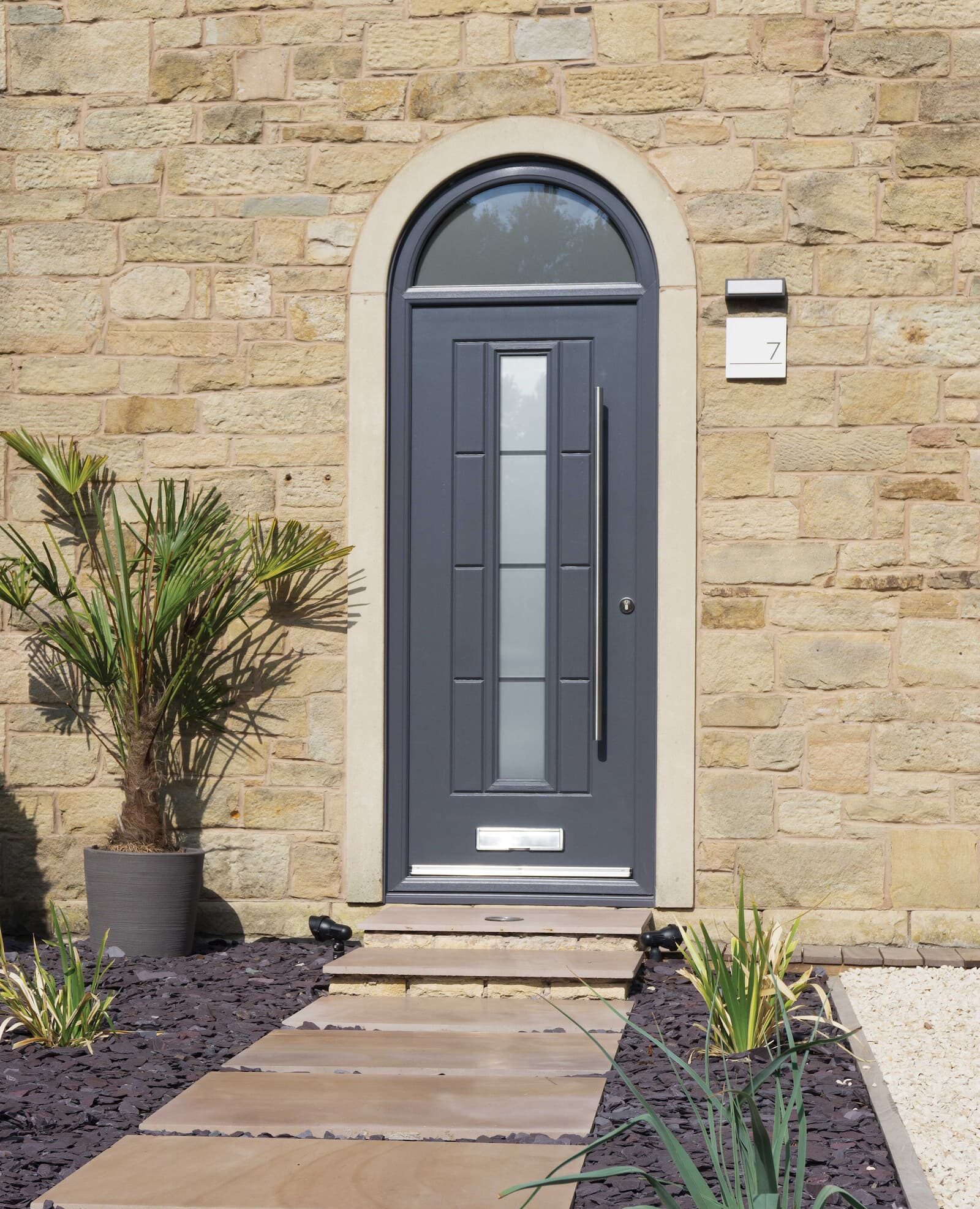 Almost 1 million Rockdoor composite doors produced since 1996!
From our very first range of doors all those years ago, we knew that we'd created something magical. Improving on existing uPVC door technology to make an external door that was even stronger than anything else on the market, along with improving on uPVC doors thermal performance.
Now over 25 years later and after manufacturing almost 1 million composite doors, our doors now have the reputation of being the strongest composite doors available in the UK.
Whilst the machinery and plant may have been updated to incorporate the latest in technology in our Lancashire innovation and production centre, Our motivation has always been to design and make the very best composite doors, so we will never stop innovating.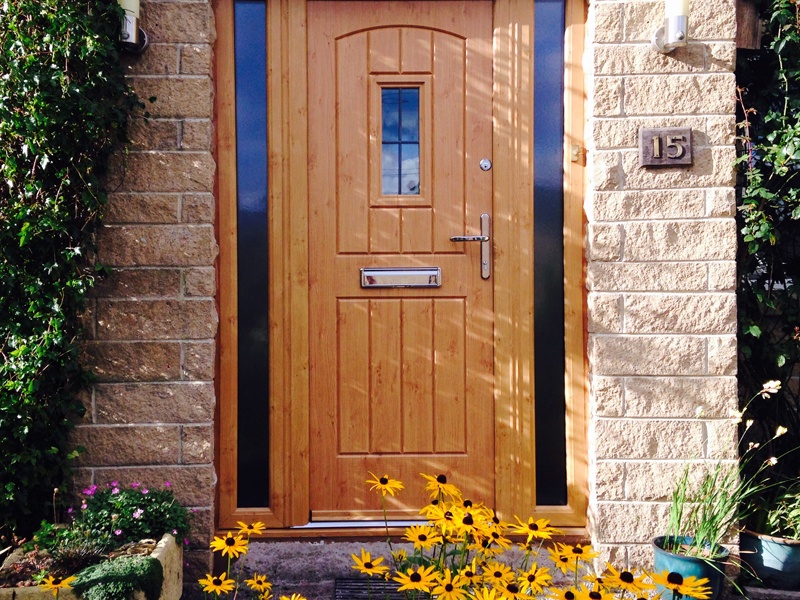 Homeowners trust a Rockdoor for strength and security
From day one, we've innovated and worked to improve our doors to be as strong and as secure as possible. For this reason, homeowners throughout the UK continue to trust a Rockdoor to protect their homes and families. So if you're looking for the best composite door available on the market, buy a Rockdoor!
Rockdoor Brochure and Technical Manual
For more information on our range of composite doors, download our Brochure and Technical Manual.
Reasons to Choose a Rockdoor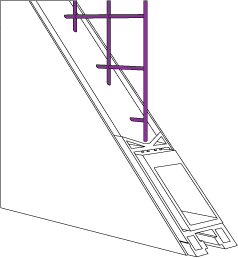 Core Benefits
Rockdoors inner strength is unsurpassed thanks to a combination of a 360° aluminium reinforced inner frame and high-density thermally efficient PU foam. Customers can also choose steel mesh reinforcing for the ultimate in security.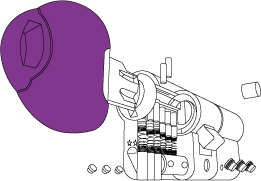 £2,000 Guarantee
Our lock cylinders are burglar proof. A TSOO7 3 star rating, SS 312 Sold Secure Diamond Standard and Secured by Design accreditation see to that, plus our £2,000 security guarantee.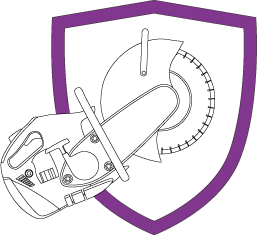 Forced Entry
Rockdoors are designed for strength, it is in our DNA. For over 25 years, we have led the way in composite door development to ensure our doors protect homes and families from unwanted intruders and forced entry.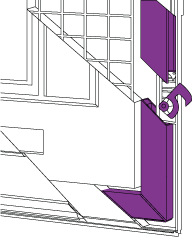 Hook up with Rockdoor
Strong sintered steel multi point hook locks with a 25mm throw, securely attach the door to the frame to ensure it cannot be forcibly opened by burglars whilst ensuring a better sound and weatherproof seal.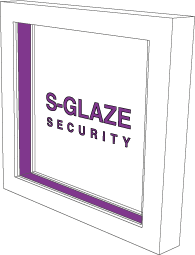 Glass Leading Security
Rockdoors feature S Glaze technology, meaning your glass is locked into your door for life, for added security. It also means no glazing cassettes are used which are prone to fading and discolouration.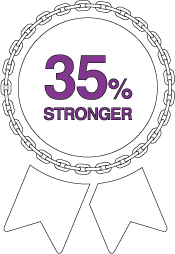 Stronger, it's Official!
Rockdoor is consistently found to be one of the most secure doors available in the UK, studies show that a Rockdoor is 35% stronger than a typical GRP door.