Looking for new strong and secure composite double doors?
Rockdoor are one of the UK's leading manufacturers and have been producing double door sets for many years. With over 25 years of experience in the composite door market, we're sure we have a door for you.
Double doors were once seen as an easy break-in point for burglars looking to invade homes in the middle of the night, however Rockdoor were the first manufacturer in the UK to be given the Secured by Design accreditation, beating all our nearest competitors.
Not only will you be provided with a pair of secure entrance doors, but you will also receive a stylish and long-lasting look to your home, with designs and combinations to suit both traditional and contemporary homes.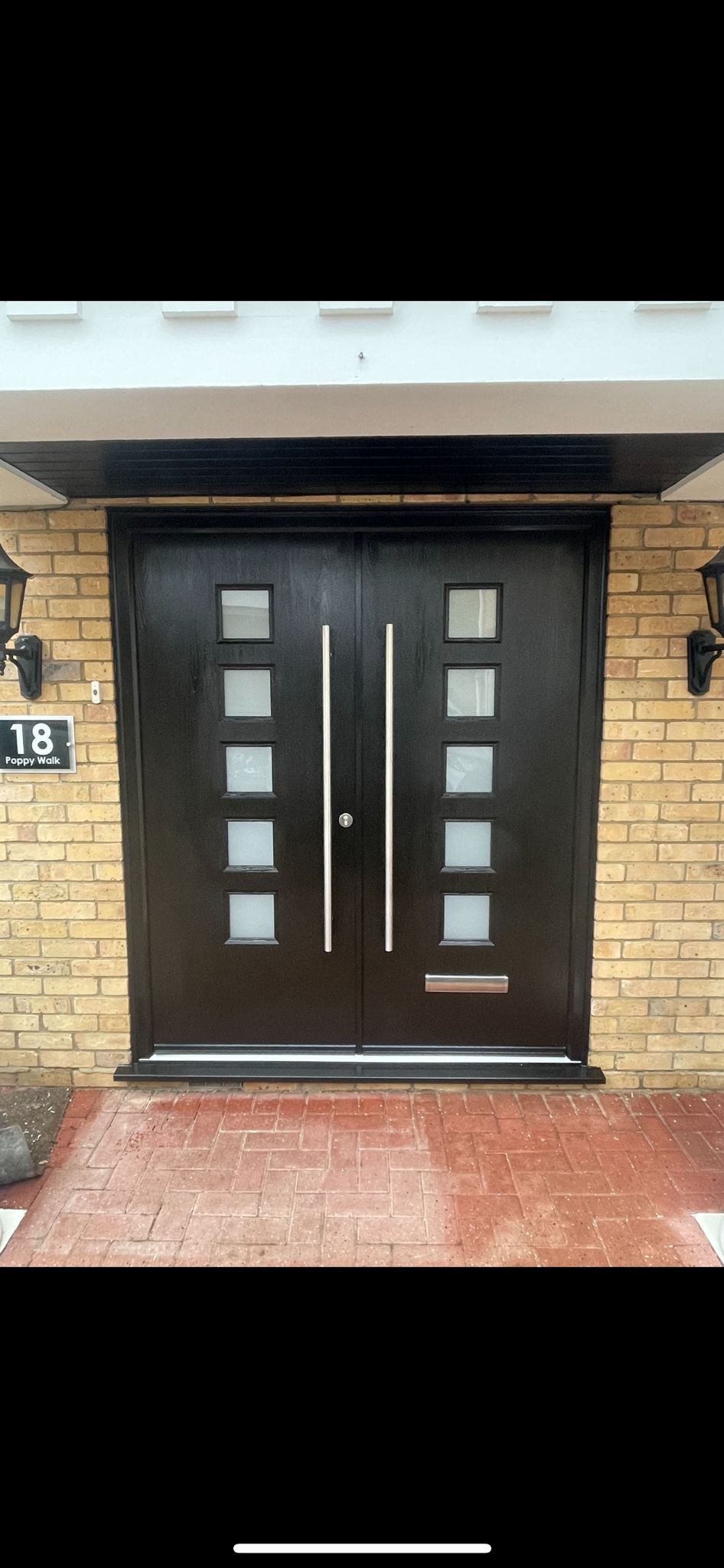 View the Rockdoor range of composite doors
The Rockdoor range of composite doors comes in 28 composite door styles, available in 13 different door colours. So no matter if you're looking for new front doors, back doors or even double doors, French doors or stable doors. There's a wide range of Rockdoor composite doors available to compliment the look and style of your home.
What is the difference between double doors and French doors?
Often confused and spoke about as the same thing, although they look very similar, they tend to be used for different things.
Double doors were once a popular commodity for commercial and leisure properties; however, they are now becoming increasingly popular as front doors amongst homeowners due to their elegance and high-quality security measures.
Whereas French doors are typically used for back or side doors, to incorporate light into a living area, or provide easy access onto a porch or garden, double doors tend to be used as front entrance doors for properties due to them offering a better level of privacy, for those opting for double doors instead of a single front door and side lights.
Although of course you can opt to include side lights with any of our double door styles!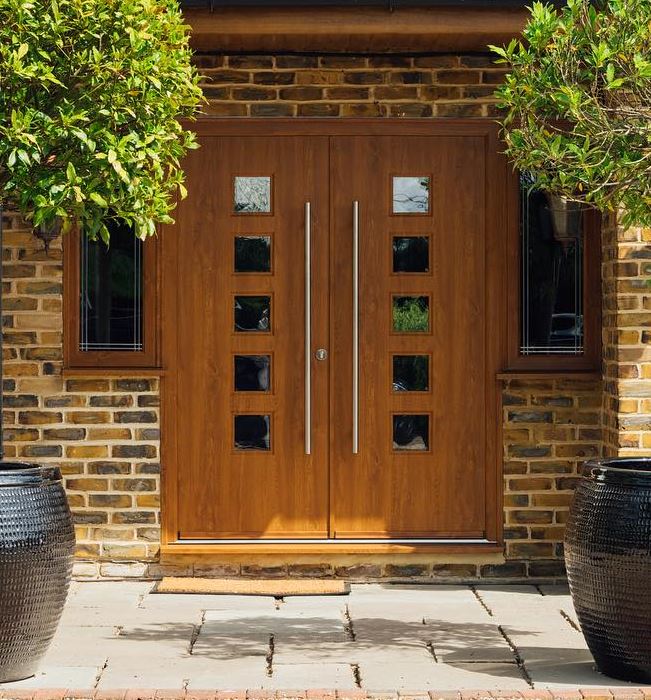 Are Rockdoor double doors completely secure?
Double doors were once seen as an easy target for burglars given the difference in locking methods to a traditional entrance door.
Rockdoor tore up the rule book completely to create the most secure set of double doors on the composite door market, which resulted in us becoming the first manufacturer to achieve the Police backed 'Secured by Design' accreditation for our double doors.
Our efforts paved the way and set the high standards for double door security across the composite door market, which we still place at the forefront of our designs to this day.
Already synonymous with security and style, Rockdoor double doors come in a variety of options to keep your home looking refined and secure, choose from a glazed or solid door style, with or without side frames!
We have the utmost confidence that potential intruders will be unable to gain entry to your property by picking or manipulating the lock, that all our Avocet 3* Cylinders come with a £2,000 security guarantee.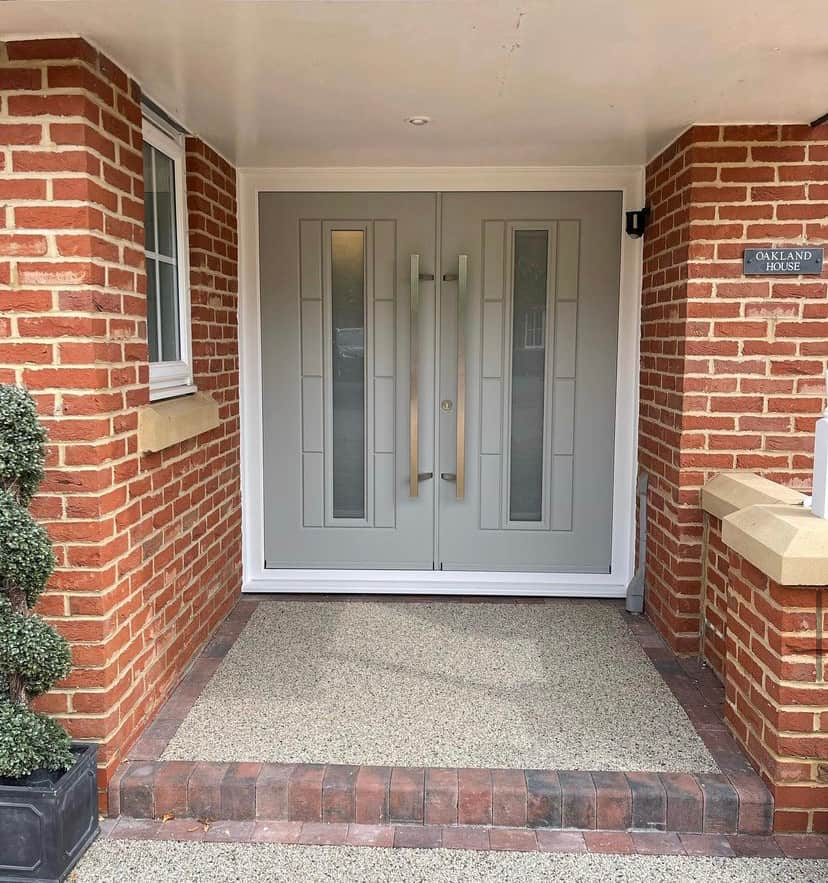 Are double doors suitable for keeping energy bills low?
Not only do our composite double doors look fantastic and are exceptionally secure, but they are also known for being incredibly thermally efficient.
Part L building regulations were updated in June 2022 and all our doors reflect the new changes to create entrance doors as efficient as possible for you.
All double door sets with glazing units require a minimum Window Energy Rating of a B, whereas a double door set with no glazing will automatically get an WER of an A.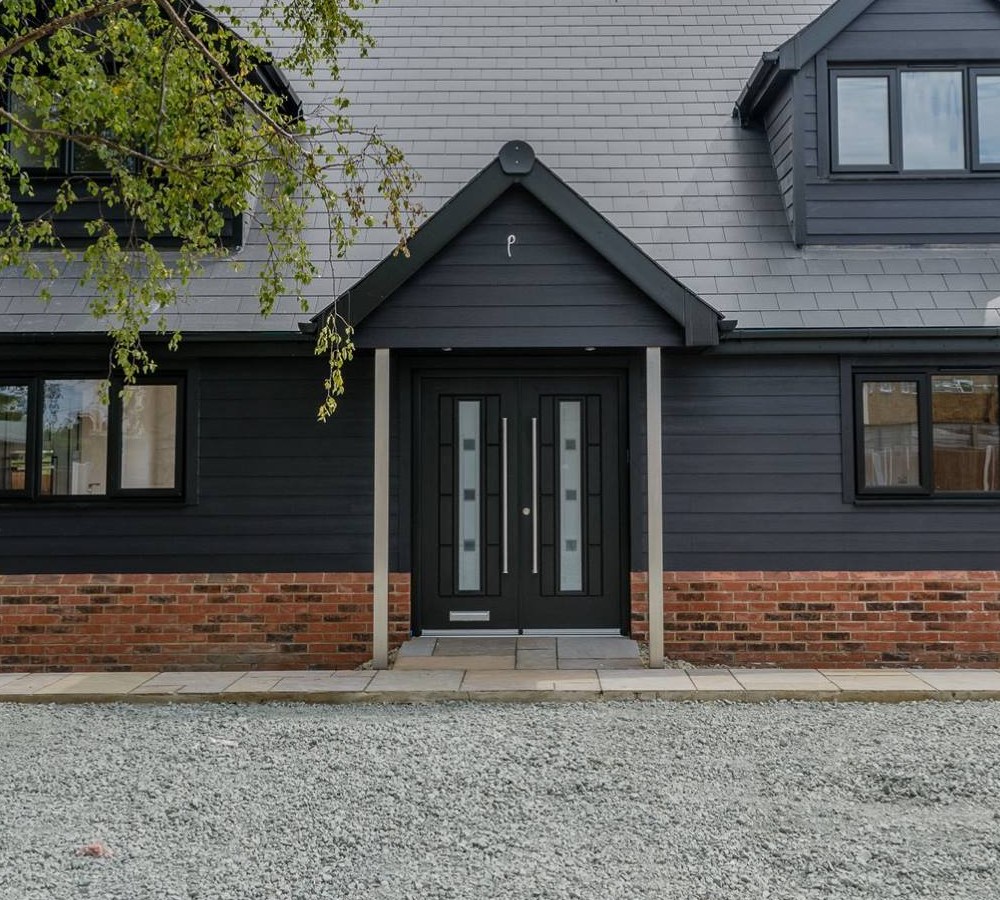 Which composite double door will you choose?
Two of our most admired composite door styles that are also extremely popular as composite double door sets are Vermont and Indiana, two versatile entrance doors that look fantastic with a wide variety of furniture combinations.
Our Vermont door uses four rectangular mouldings, on either side of the narrow pane of glass other to create a truly contemporary look for the front of your home. The image on the left/right shows an anthracite grey Vermont as a double door set with dual bar handles for a completely modern look!
One of our solid door styles, our Indiana doors feature vertical mouldings which run nearly all the way from top to bottom of the door creating a parallel effect. A fantastic and versatile style that goes well with numerous furniture combinations.
Pair this with a light oak exterior door and wrought iron handles for a traditional finish to a contemporary door style!
As well as double doors, our full range of Rockdoor's includes 28 composite door styles, with 13 door colour options to choose from. So, if you're looking for other doors around your home, then you're bound to find a Rockdoor composite door to compliment your home. Check out our gallery for more options!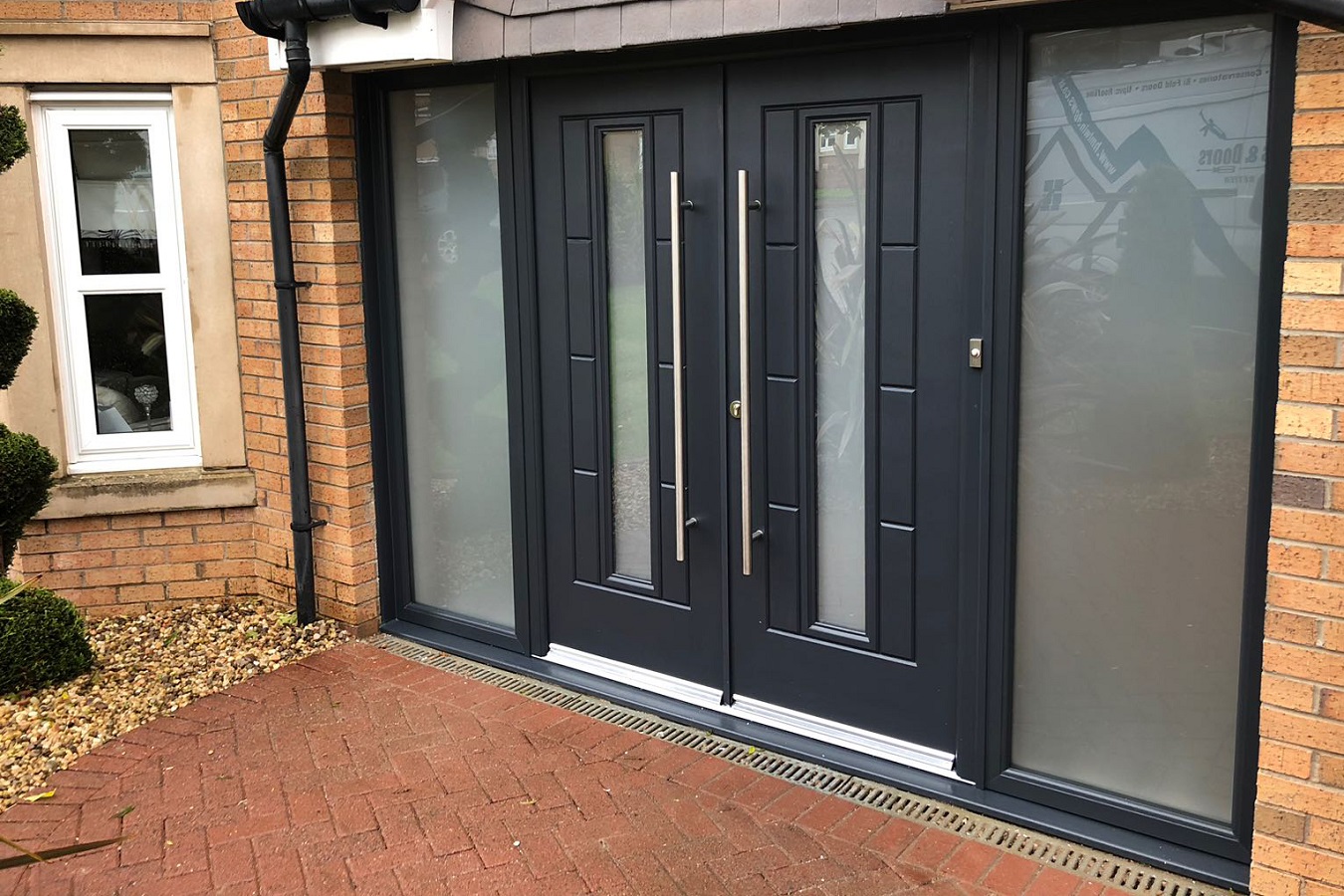 Rockdoor Brochure and Technical Manual
For more information on our range of composite doors, download our Brochure and Technical Manual.
Reasons to Choose a Rockdoor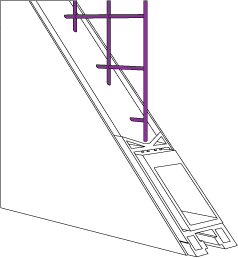 Core Benefits
Rockdoors inner strength is unsurpassed thanks to a combination of a 360° aluminium reinforced inner frame and high-density thermally efficient PU foam. Customers can also choose steel mesh reinforcing for the ultimate in security.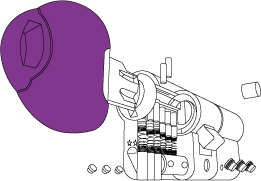 £2,000 Guarantee
Our lock cylinders are burglar proof. A TSOO7 3 star rating, SS 312 Sold Secure Diamond Standard and Secured by Design accreditation see to that, plus our £2,000 security guarantee.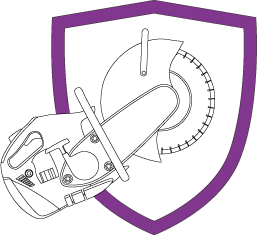 Forced Entry
Rockdoors are designed for strength, it is in our DNA. For over 25 years, we have led the way in composite door development to ensure our doors protect homes and families from unwanted intruders and forced entry.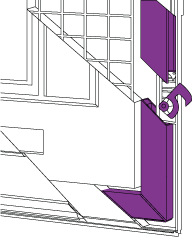 Hook up with Rockdoor
Strong sintered steel multi point hook locks with a 25mm throw, securely attach the door to the frame to ensure it cannot be forcibly opened by burglars whilst ensuring a better sound and weatherproof seal.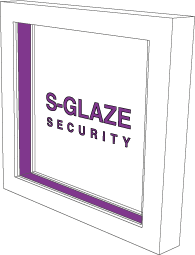 Glass Leading Security
Rockdoors feature S Glaze technology, meaning your glass is locked into your door for life, for added security. It also means no glazing cassettes are used which are prone to fading and discolouration.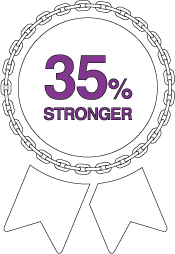 Stronger, it's Official!
Rockdoor is consistently found to be one of the most secure doors available in the UK, studies show that a Rockdoor is 35% stronger than a typical GRP door.