Looking for a new strong & secure composite stable door?
Rockdoor composite stable doors, sometimes known as half and half doors, combine the award-winning security that Rockdoor composite doors are so well known for, with the convenience and style that you desire for your home.
One of the main reasons homeowners like to choose a Rockdoor stable door is because it allows you to open the top part of the door for ventilation, whilst keeping your children and pets safe and secure inside. When you need the benefits of a window and the security of a composite door – you need a Rockdoor stable door.
Built to the same high-performance specifications as our range of Rockdoor composite doors. You'll benefit from the same security, durability and low upkeep when you choose a Rockdoor stable door.
By combining the functionality of a traditional stable door with the advanced technology of modern uPVC, a Rockdoor stable door is perfect for your home. Whether you live in a traditional country cottage or a modern townhouse, convenience and security is key.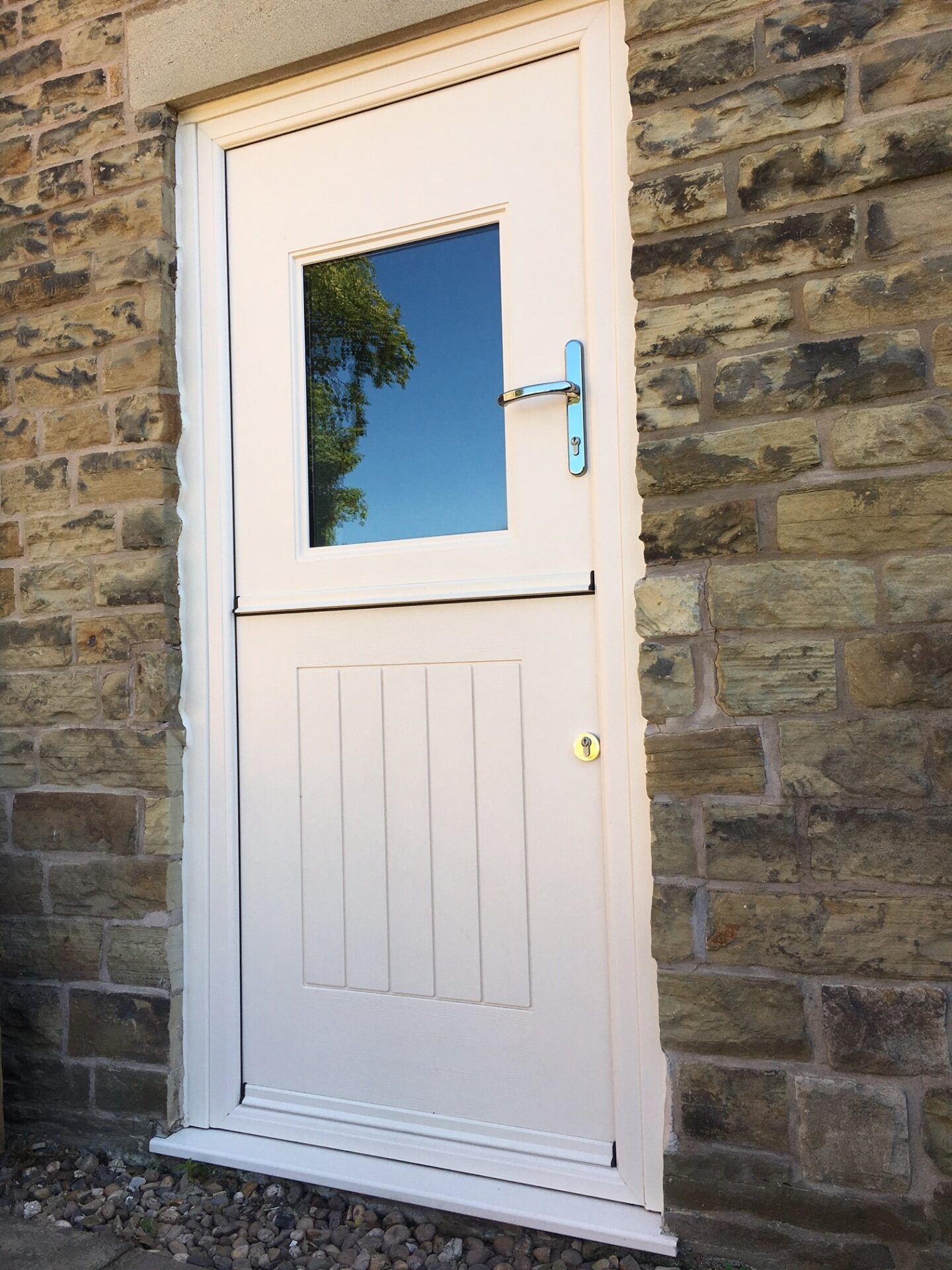 View the Rockdoor range of composite doors
The Rockdoor range of composite doors comes in 28 composite door styles, available in 13 different door colours. So no matter if you're looking for new front doors, back doors or even double doors, French doors or stable doors. There's a wide range of Rockdoor composite doors available to compliment the look and style of your home.
Top quality composite stable doors
A Rockdoor stable door simply cannot be beaten in terms of style, security or energy efficiency. Offering all of the features you would expect from a stable door.
Unlike many competitors, a Rockdoor stable door will not be affected by moisture. Our doors feature a unique weather seal, that keeps the outside out, even on those properties that bear the brunt of the bad weather.
A Rockdoor stable door is quite simply the best composite stable door on the market. Greatly admired in the trade for offering all the benefits of a Rockdoor, together with the functionality that only a stable door can provide.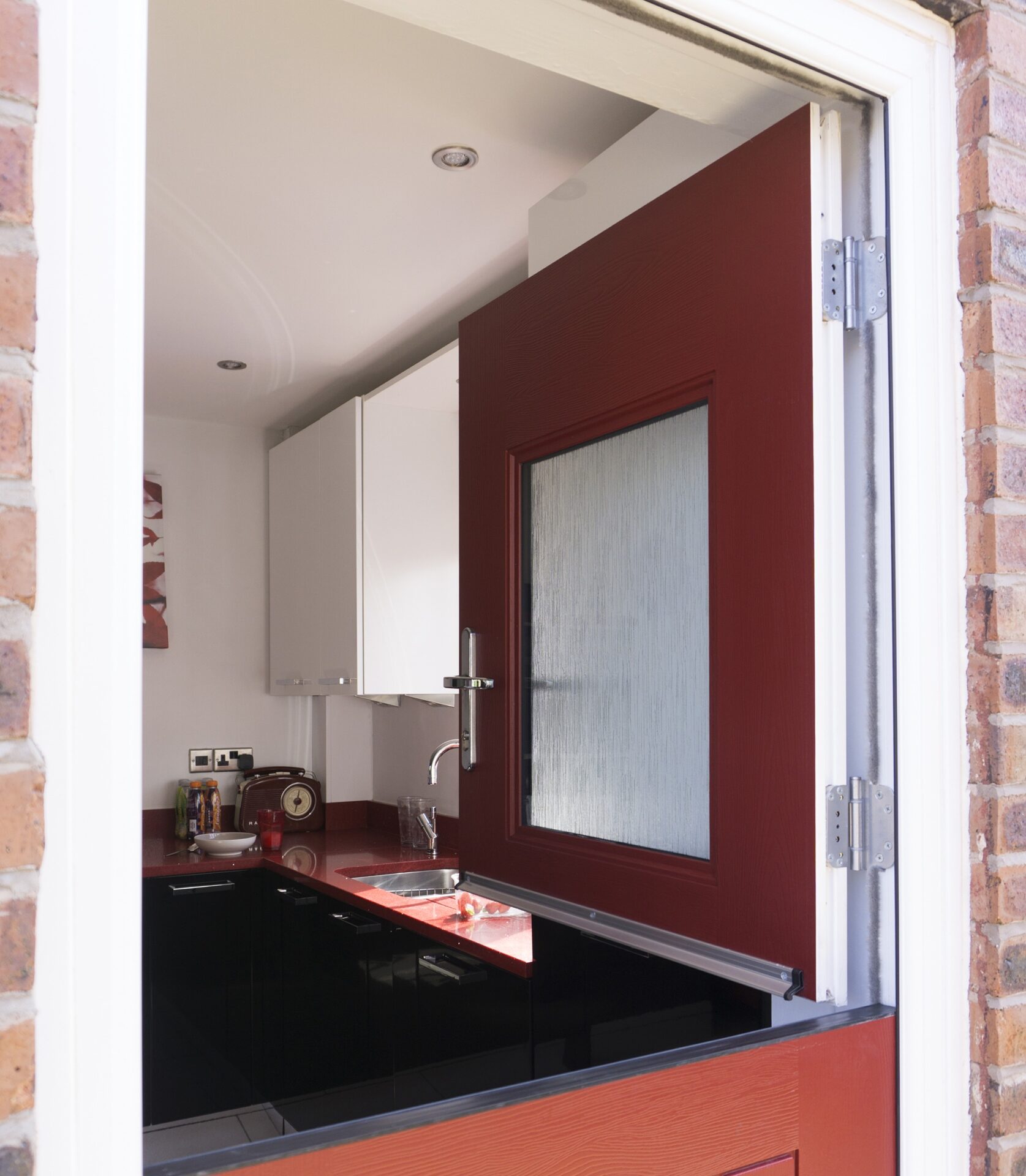 Choice of stable door styles to suit your home
Rockdoor stable doors are available in 2 styles – Stable Spy View and Stable View Light, which both come in a range of different door colours, including agate grey, Chartwell green, light oak and black. And as with all of our composite doors, you can choose a different colour for the inside or frame – it all depends on the look you are trying to achieve!
As well as stable doors, the full range of Rockdoors, include 28 composite door styles with 13 different door colours to choose from. So if you're looking for other doors around your home. You're bound to find a Rockdoor composite door to compliment your home.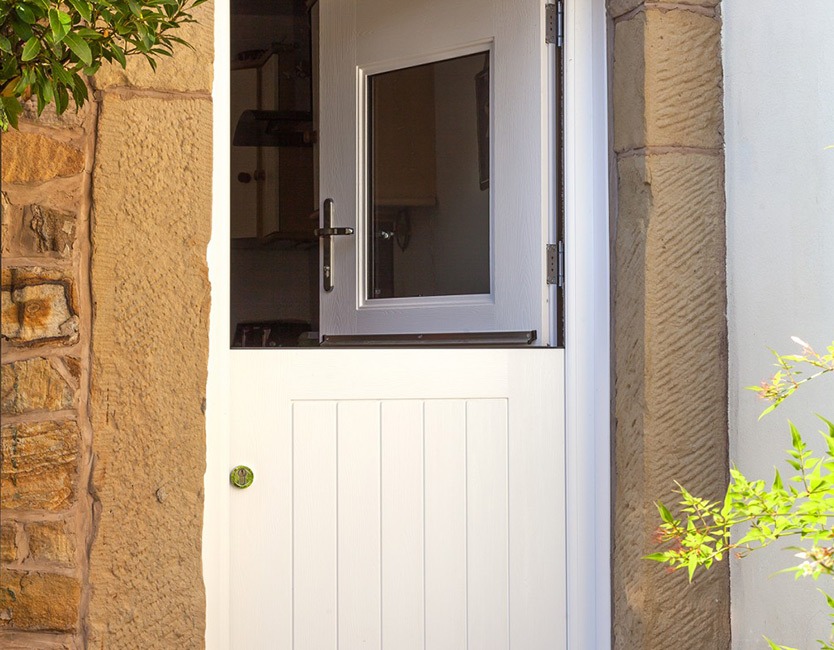 Advanced stable doors for security and insulation
Rockdoor stable doors are fitted with advanced hinges that are horizontally and vertically adjustable so that your door opens and closes perfectly every time.
The custom centre door seam has been designed to make your new stable door extremely thermally efficient so that you don't have to compromise.
A Rockdoor composite stable door looks fantastic, is strong, practical and can save you money on your heating bills… what more could you want from a door?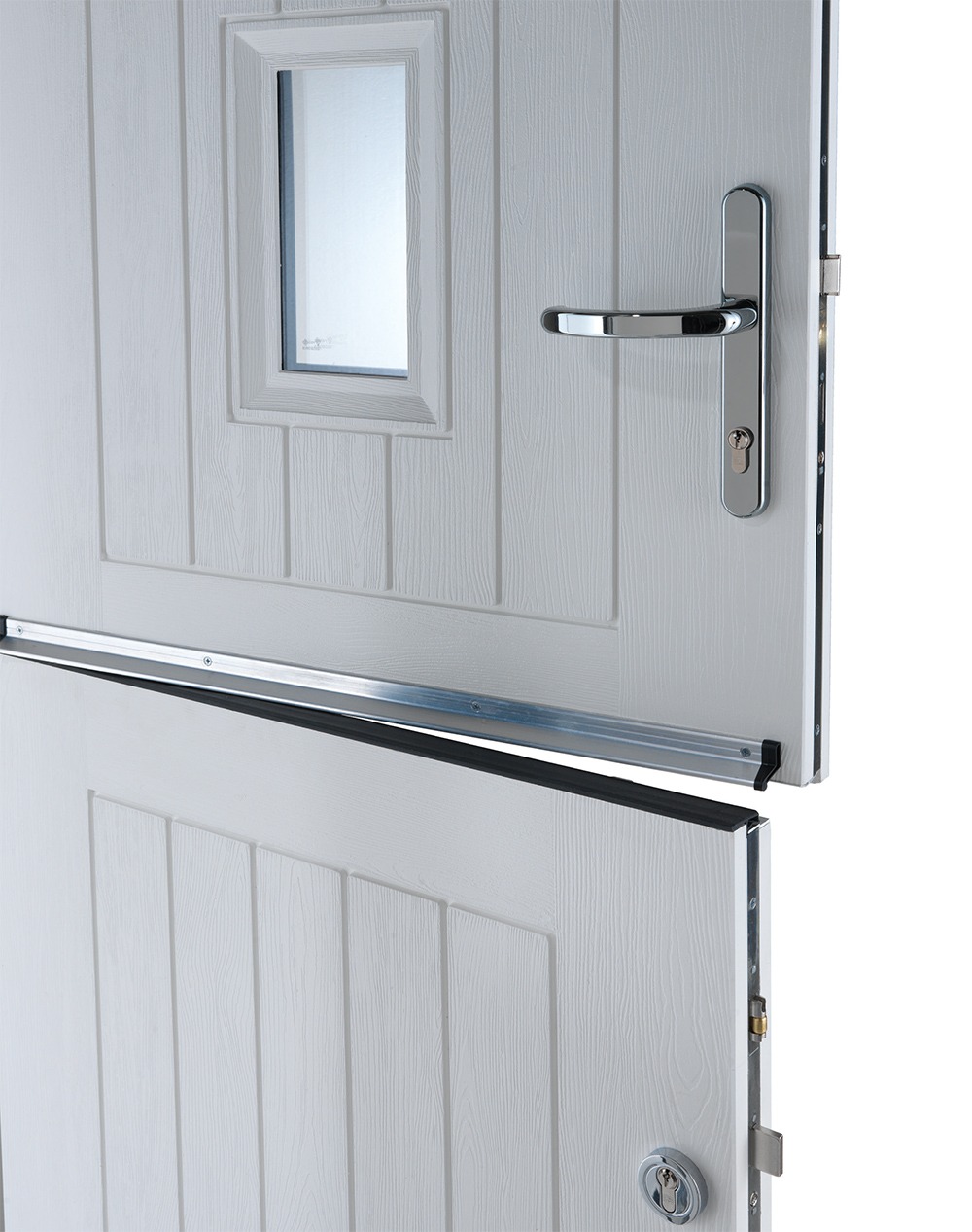 Rockdoor Brochure and Technical Manual
For more information on our range of composite doors, download our Brochure and Technical Manual.
Reasons to Choose a Rockdoor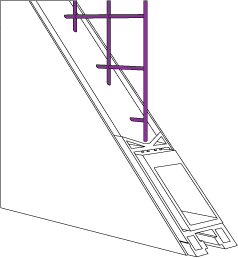 Core Benefits
Rockdoors inner strength is unsurpassed thanks to a combination of a 360° aluminium reinforced inner frame and high-density thermally efficient PU foam. Customers can also choose steel mesh reinforcing for the ultimate in security.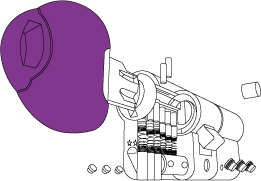 £2,000 Guarantee
Our lock cylinders are burglar proof. A TSOO7 3 star rating, SS 312 Sold Secure Diamond Standard and Secured by Design accreditation see to that, plus our £2,000 security guarantee.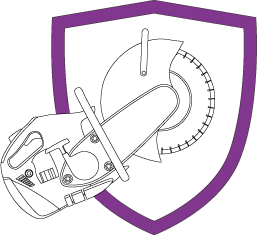 Forced Entry
Rockdoors are designed for strength, it is in our DNA. For over 25 years, we have led the way in composite door development to ensure our doors protect homes and families from unwanted intruders and forced entry.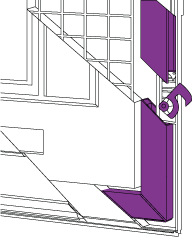 Hook up with Rockdoor
Strong sintered steel multi point hook locks with a 25mm throw, securely attach the door to the frame to ensure it cannot be forcibly opened by burglars whilst ensuring a better sound and weatherproof seal.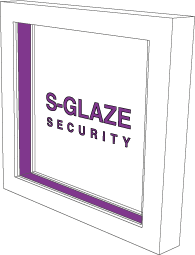 Glass Leading Security
Rockdoors feature S Glaze technology, meaning your glass is locked into your door for life, for added security. It also means no glazing cassettes are used which are prone to fading and discolouration.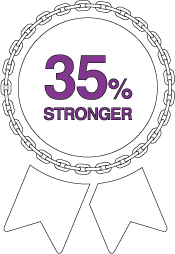 Stronger, it's Official!
Rockdoor is consistently found to be one of the most secure doors available in the UK, studies show that a Rockdoor is 35% stronger than a typical GRP door.