Why is Rockdoor glazing different to any others?
With thousands (yes, thousands!) of different Rockdoor glass combinations to choose from, ranging from 3D designs to backing glass, our extensive selection of unique glazing will not only keep your front door, back doors and side doors looking stylish, but keep your home secure and warm. This is thanks to a number of manufacturing processes and our unique S-Glaze technology.
Working together with the security of S-Glaze, our glass designs range from ornate glass bevels to Georgian bars or square lead and modern 3D glass designs to sandblasted glazing, so there is something to suit everyone depending on the style you are looking for.
Why not check out our 3D door designer? Here you can browse our vast range of door styles along with your desired door colours and door furniture, accompanied by a variety of our traditional and contemporary glass units, in a full 360° format.
This is the best way to create your dream door (electronically!) and show it off from every angle possible.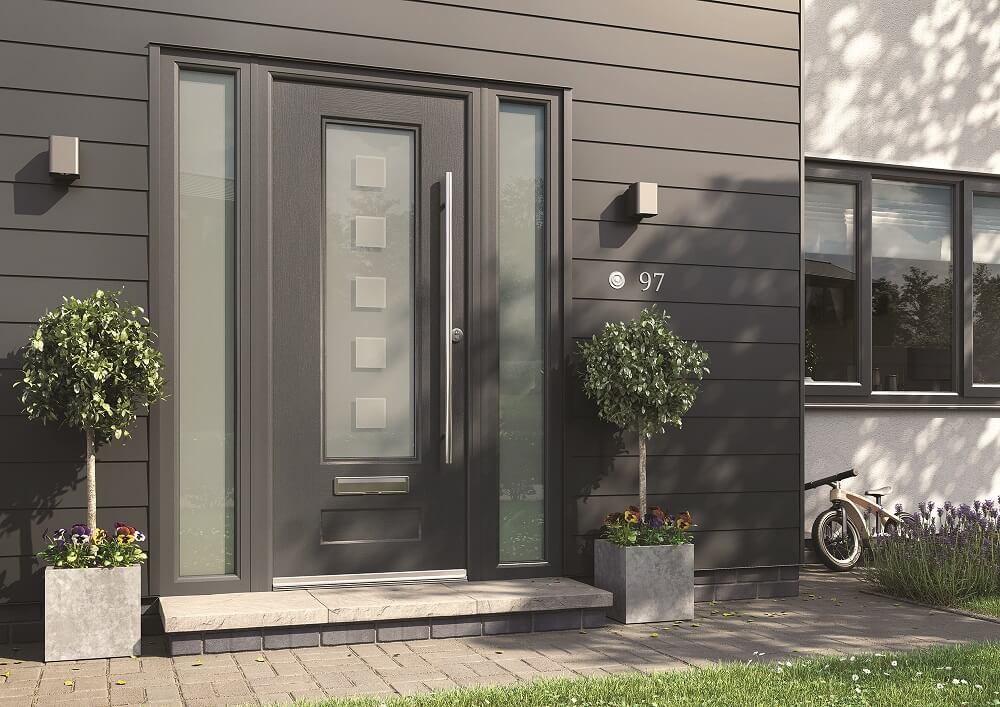 View the Rockdoor range of composite doors
The Rockdoor range of composite doors comes in 28 composite door styles, available in 13 different door colours. So no matter if you're looking for new front doors, back doors or even double doors, French doors or stable doors. There's a wide range of Rockdoor composite doors available to compliment the look and style of your home.
Obscure backing glass to suit all levels of privacy
Rockdoor offer a variety of backing glass options for all exterior doors, each coming with different pattern and textures to offer you the level of discretion you desire for your home, ranging from slight to maximum privacy.
Our exclusive range of obscure glass designs include sandstone, honeycomb, glacier, gluechip and misted, which are available with every glazed unit of Rockdoor, and can be paired with hundreds of different glass designs.
*N.B. – Choosing an obscure backing glass in replacement of clear glass will reduce the Door Energy Rating – we recommend all designs featuring Gluechip glass are backed using clear glass to enable us to use a specially coated glass.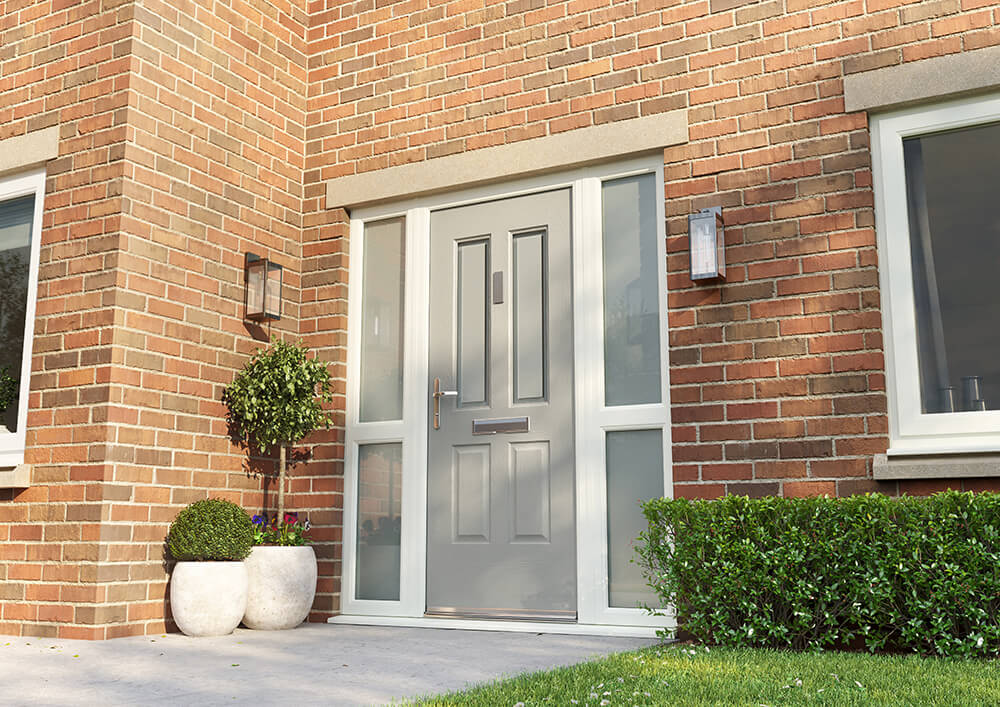 3D glass designs – Stand out from the rest!
Unique and exclusive to Rockdoor, our popular 3D glass designs will create an instant talking point with everyone knocking at your door and give your home real kerb appeal. If you are looking for a truly contemporary glass design, well look no further! Rockdoor offer two types of 3D glass – clear and obscure:
Clear glass features sandblasted effects on the front or rear piece of the glass for an astounding 3D effect, with examples including our Vogue Cube, Vermont Continuity and Jacobean Fluid.
Obscure glass gives all the beauty of 3D glass but with ultimate privacy for your home – great for those homes with lots of passers by, or simply those who have nosey neighbours!
The obscure designs utilise a mixture of sandblasted and sandstone glass which work harmoniously to provide a combination of both stunning effects with privacy. Examples of our obscure 3D range include Vogue Fluid, Newark Iris and Vermont Haze.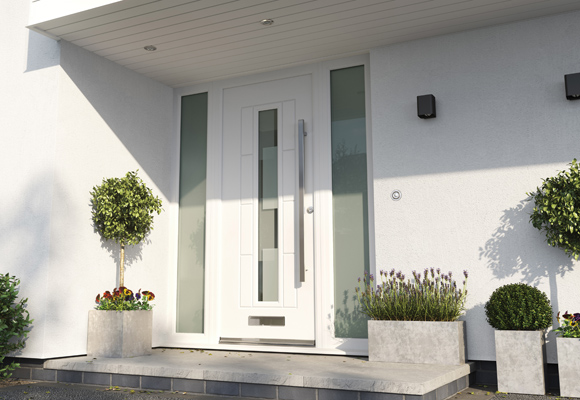 Struggling to decide? Check out some of our popular choices
The Vermont grey shades (shown left) is a popular design with homeowners looking for a traditional bevelled design with a contemporary door style. The grey glass bevels and sandblasted glass accentuate the door mouldings, whilst the clear lines provide extra detailing.
Mixing classic elements with contemporary options offers a combination that is hard to beat! Take our hugely popular Jacobean and add to it our 3D Border glass design for the ultimate contemporary finish. It is worth viewing this door using our new 3D designer to genuinely appreciate the elegance of this glass design.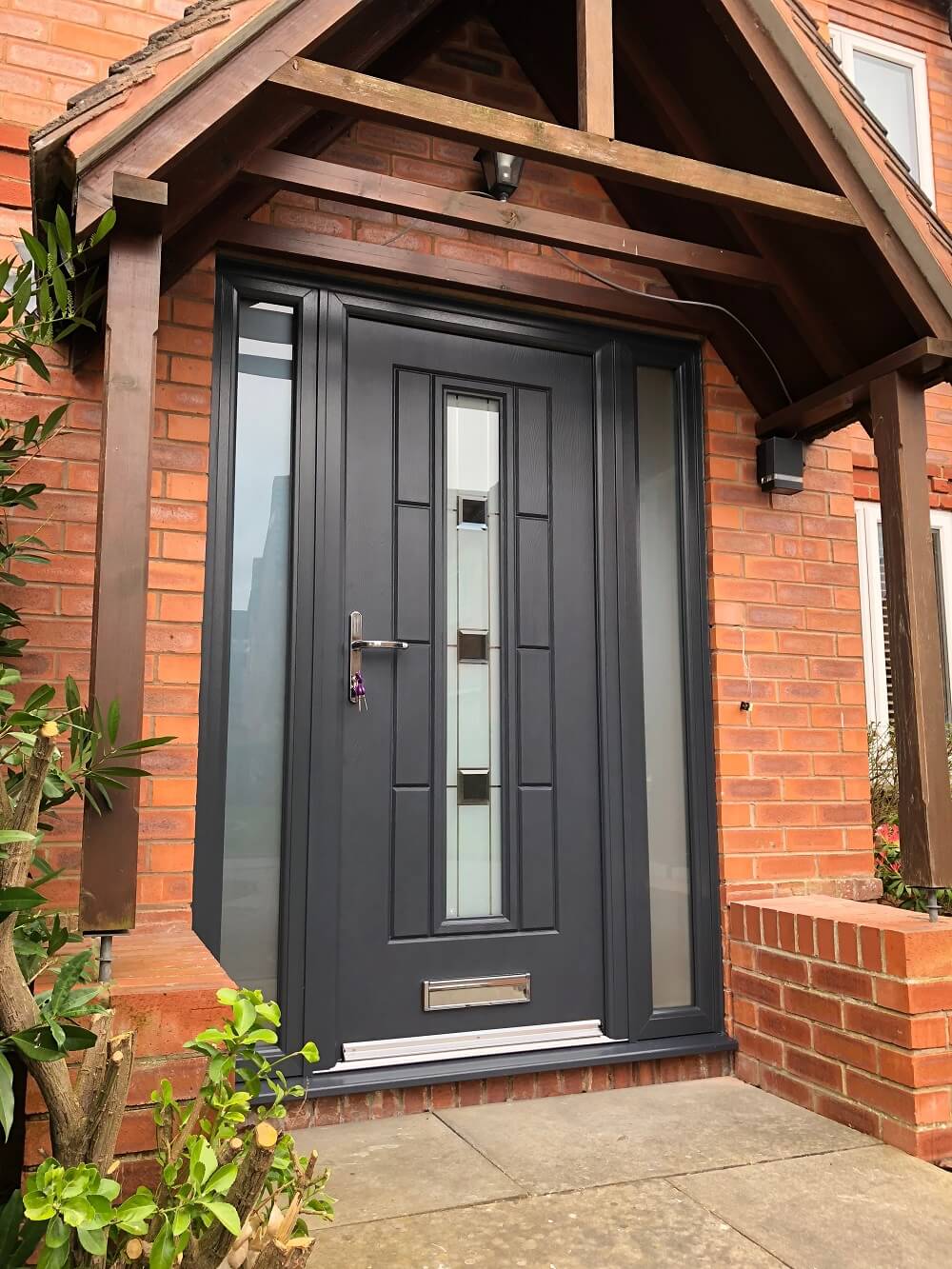 Our Newark Jubilee (shown right) combines a modern take on a traditional classic. The door's moulding lines blend Victorian characteristics with contemporary styling and the colourful glass incorporated into the lead design complements a truly unique Rockdoor, offering both style and privacy, which makes this door a popular choice amongst many.
*N.B. – Not all door styles come with 3D glass and/or other glass designs, please check the options available thoroughly, as your desired glass may not be compatible with the style of door you have selected.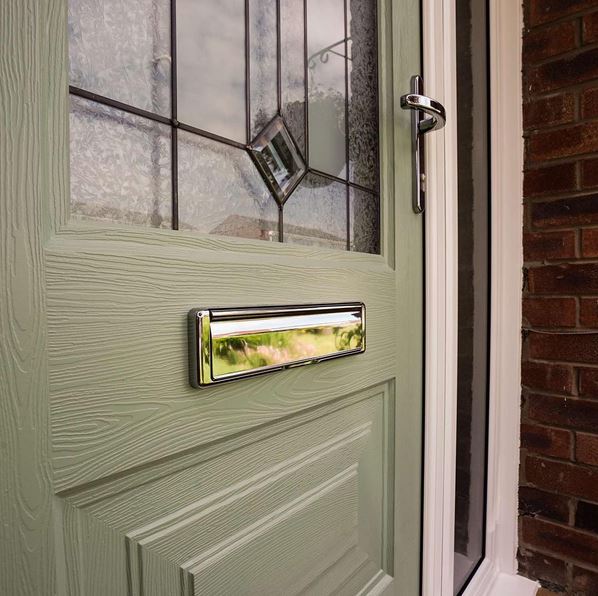 Rockdoor Brochure and Technical Manual
For more information on our range of composite doors, download our Brochure and Technical Manual.
Reasons to Choose a Rockdoor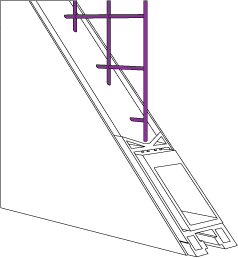 Core Benefits
Rockdoors inner strength is unsurpassed thanks to a combination of a 360° aluminium reinforced inner frame and high-density thermally efficient PU foam. Customers can also choose steel mesh reinforcing for the ultimate in security.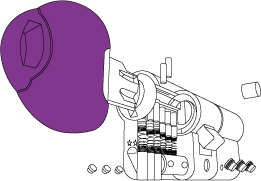 £2,000 Guarantee
Our lock cylinders are burglar proof. A TSOO7 3 star rating, SS 312 Sold Secure Diamond Standard and Secured by Design accreditation see to that, plus our £2,000 security guarantee.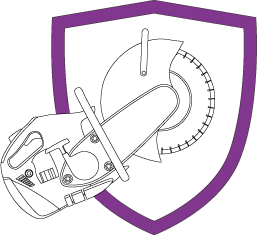 Forced Entry
Rockdoors are designed for strength, it is in our DNA. For over 25 years, we have led the way in composite door development to ensure our doors protect homes and families from unwanted intruders and forced entry.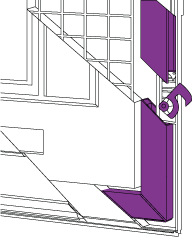 Hook up with Rockdoor
Strong sintered steel multi point hook locks with a 25mm throw, securely attach the door to the frame to ensure it cannot be forcibly opened by burglars whilst ensuring a better sound and weatherproof seal.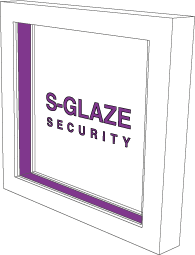 Glass Leading Security
Rockdoors feature S Glaze technology, meaning your glass is locked into your door for life, for added security. It also means no glazing cassettes are used which are prone to fading and discolouration.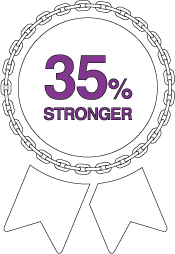 Stronger, it's Official!
Rockdoor is consistently found to be one of the most secure doors available in the UK, studies show that a Rockdoor is 35% stronger than a typical GRP door.