---
There are solid doors and there are

rock solid

doors…
Nearly 70% of burglaries involve forced entry through the front or back door, so don't add to the statistics. Choose a Rockdoor.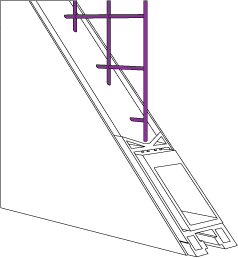 Core Benefits
Rockdoors inner strength is unsurpassed thanks to a combination of a 360° aluminium reinforced inner frame and high-density thermally efficient PU foam. Customers can also choose steel mesh reinforcing for the ultimate in security.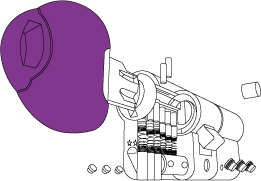 £2,000 Guarantee
Our lock cylinders are burglar proof. A TSOO7 3 star rating, SS 312 Sold Secure Diamond Standard and Secured by Design accreditation see to that, plus our £2,000 security guarantee.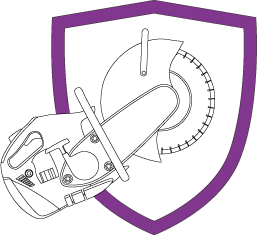 Forced Entry
Rockdoors are designed for strength, it is in our DNA. For over 25 years, we have led the way in composite door development to ensure our doors protect homes and families from unwanted intruders and forced entry.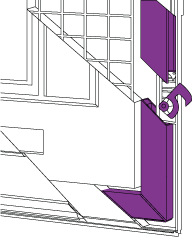 Hook up with Rockdoor
Strong sintered steel multi point hook locks with a 25mm throw, securely attach the door to the frame to ensure it cannot be forcibly opened by burglars whilst ensuring a better sound and weatherproof seal.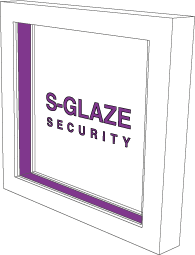 Glass Leading Security
Rockdoors feature S Glaze technology, meaning your glass is locked into your door for life, for added security. It also means no glazing cassettes are used which are prone to fading and discolouration.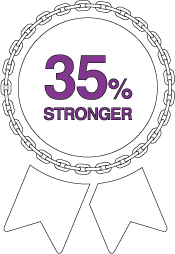 Stronger, it's Official!
Rockdoor is consistently found to be one of the most secure doors available in the UK, studies show that a Rockdoor is 35% stronger than a typical GRP door.
---
Get that warm, cosy feeling inside, and

keep it

…
Rockdoors have class leading thermal efficiency, keeping in the toasty warmth in the winter and cooling down in the summer.
A-Rated for thermal efficiency
What else can we say? Not only do we offer the strongest and most stylish doors around, we also offer the most thermally efficient too. And that's A fact.
Find out more
S-Glaze for warmer homes
S Glaze locks the doors double glazed unit into the door for life, meaning any draught through the glazing aperture is eliminated keeping your home warm and cosy.
Find out more
---
Rock the look

with designer doors and creative colours
Let your imagination run wild with our amazing 3D door designer. Choose the door style, colour and glass design that will create the look you are after, spin it around to check you are happy with it, then visualise it on your home. The possibilities are endless.
Why choose a Rockdoor Trusted Installer?
You spend hours, days, sometimes even weeks deciding which brand, style and colour of composite door is the right one for your home and lifestyle. So it's important that you ensure you choose the right door installer.
The installer that fits your new composite door should have experience, passion and an attention to detail – something that all our Rockdoor Trusted Installers have. How do we know they have this? Because they are handpicked and go through our comprehensive training programme, so we can ensure that your new composite door, whether that be your front door or your back door withstands the busy lifestyle we know that so many homeowners have.
Have you ever stopped to consider how many times your exterior doors get opened and closed? We have, and now, so do our installers resulting in them taking care and precision when installing every single Rockdoor.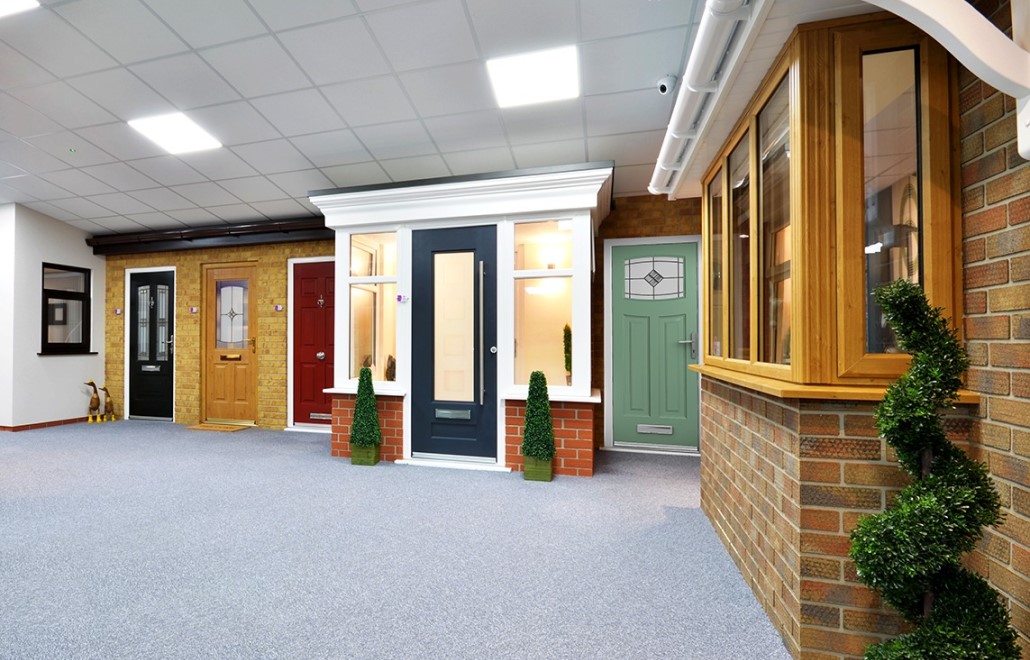 How to find a Rockdoor Trusted Installer?
If you want to experiment and have a bit of fun, give our door designer a try! Our 3D door designer even allows you to place the door on your home so you can really see how it looks.
When you've completed your door design and gone through the options of handles, glass designs and colour you can simply enter your postcode and find a list of Rockdoor Installers near you, that you can contact directly for a quote or simply for advice.
However, designing a door isn't for everyone, and we know that! So if designing a door isn't your thing and you simply want someone to speak to for their advice on door styles, you can enter your postcode below and get the list on installers in your area so you can contact them for a free no obligation quote.