Looking for a new strong and secure composite back door?
Homeowners often see back doors as less significant than their front doors, since they less visible to visitors than the doors on the front of their homes. Especially since the back door in many homes is only ever used to access the garden from the kitchen.
As so, to many people they do not consider the installation of a composite door in their kitchen as important as the front of their homes, since visitors to their homes will be less likely to enter through an external kitchen door.
However, with thieves preferring the seclusion of dimly lit gardens to the often brightly lit street fronts to try and enter homes. Having a secure composite back door installed in your kitchen or other areas of your home is just as important as the front of your home.
In fact, research has shown that the rear of your home is 70% more likely to be targeted by a burglar as they are generally out of sight, with homeowners generally more likely to install a much more inferior back door.
With the frightening news that police may no longer attend burglaries hitting the headlines in summer 2015, this means choosing a Rockdoor for your back doors seems like the only choice to keep you, your family and your possessions safe.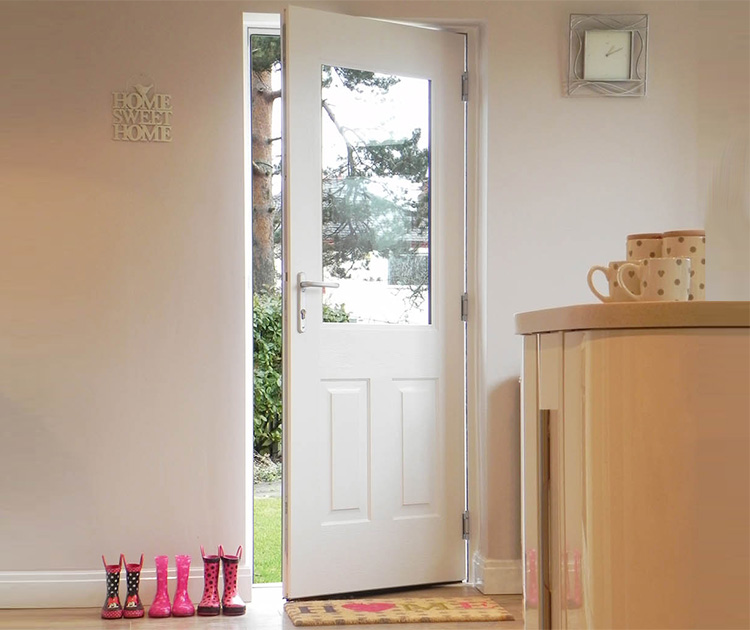 View the Rockdoor range of composite doors
The Rockdoor range of composite doors comes in 25 composite door styles, available in 13 different door colours. So no matter if you're looking for new front doors, back doors or even double doors, French doors or stable doors. There's a wide range of Rockdoor composite doors available to compliment the look and style of your home.
Reasons to Choose a Rockdoor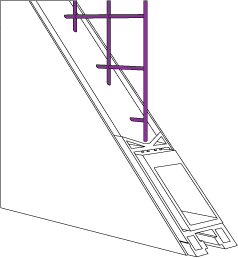 Core Benefits
Rockdoors inner strength is unsurpassed thanks to a combination of a 360° aluminium reinforced inner frame and high-density thermally efficient PU foam. Customers can also choose steel mesh reinforcing for the ultimate in security.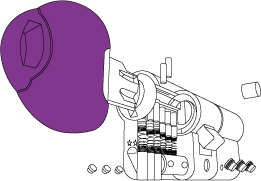 £2,000 Guarantee
Our lock cylinders are burglar proof. A TSOO7 3 star rating, SS 312 Sold Secure Diamond Standard and Secured by Design accreditation see to that, plus our £2,000 security guarantee. Customers also receive three Rockdoor branded keys as standard.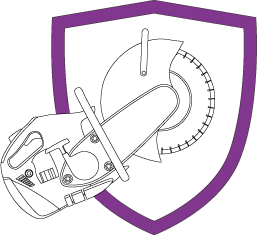 Forced Entry
Rockdoors are designed for strength, it is in our DNA. For over 25 years, we have led the way in composite door development to ensure our doors protect homes and families from unwanted intruders and forced entry.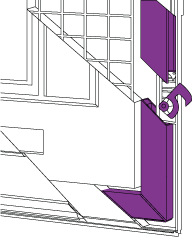 Hook up with Rockdoor
Strong sintered steel multi point hook locks with a 25mm throw, securely attach the door to the frame to ensure it cannot be forcibly opened by burglars whilst ensuring a better sound and weatherproof seal.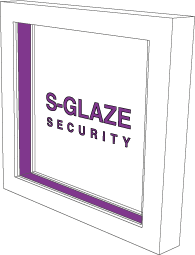 Glass Leading Security
Rockdoors feature S Glaze technology, meaning your glass is locked into your door for life, for added security. It also means no glazing cassettes are used which are prone to fading and discolouration.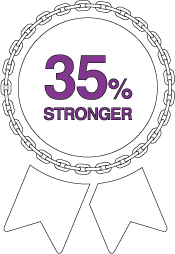 Stronger, it's Official!
Rockdoor is consistently found to be one of the most secure doors available in the UK, studies show that a Rockdoor is 35% stronger than a typical GRP door.