We've put together a series of FAQs to help answer many of the common questions our team and the wider Rockdoor trusted installer teams are often asked about Rockdoors and composite doors in general. You can learn more and get more answers in our General FAQ.
Simply click on the question headings below to open and see the answers.
What are the minimum and maximum sizes for a Rockdoor?

Each and every Rockdoor is made bespoke to your requirements, ensuring it fits your home perfectly maximising the security and thermal efficiency levels of the door. For that reason, minimum and maximum door sizes vary depending on the door style.

Door styles with larger pieces of glass, such as the Windsor and Classic, are limited by how narrow they can be made due to the glass unit. Whereas doors with narrow pieces of glass, such as the Cottage Spy View, can fit nicely into smaller door apertures.

Most doors in the UK are built to similar sized door apertures, so if you're just looking for a standalone door, a Rockdoor should comfortably fit.

For large door apertures, size can always be added to the side of the doors, or head of the door, by using frame extensions or side frames which is a popular choice.

View our Rockdoor technical manual to see minimum and maximum door sizes by style.
Do Rockdoors swell or drop over time?

All composite doors, no matter the material, are prone to movement through expansion and contraction of the materials used, particularly if the door is south facing. Timber is especially problematic when used in doors.

Rockdoors latest technology using an Aluminium innerframe that runs the full perimeter of the door, ensures movement is vastly restricted. Whilst we can't fully stop the door moving, (no door company can claim this), we do offer a 3mm no bow guarantee. This means if your door bows by more than 3mm, then our guarantee covers a replacement. When you consider what 3mm equates to in real terms, this is the actual thickness of a £1 coin, so exceptionally small overall.

It's important to note, all Rockdoors are designed to accommodate a slight bow whilst still allowing for perfect operation. The frame, gaskets and lock mechanisms ensure the door performs as expected as it's factored into the design process.
How do I adjust my Rockdoor?

It's important that homeowners do not adjust doors as it could result in a small issue that is easily rectified by a competent Rockdoor installer, becoming a bigger issue.

Rockdoor Trusted Installers are trained to adjust doors where required to move the door slightly or adjust the compression on the Q-lon weather gasket.
What is Secured by Design & PAS24?

Secured by Design (SBD) is an official police security initiative that provides a recognised standard for security products, this includes your front and back doors.

Visit SecuredbyDesign.com for more details about the benefits of this accreditation.

PAS24 is a security standard that can only be achieved when a set of security tests are passed. By achieving PAS24 means your exterior doors are protected against the threat of breaking an entry.

More details about our PAS24 registration can be found on pages 64 & 65 of our technical manual.
Reasons to Choose a Rockdoor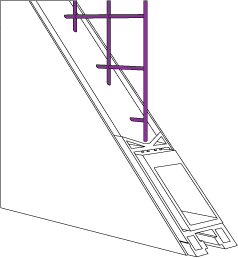 Core Benefits
Rockdoors inner strength is unsurpassed thanks to a combination of a 360° aluminium reinforced inner frame and high-density thermally efficient PU foam. Customers can also choose steel mesh reinforcing for the ultimate in security.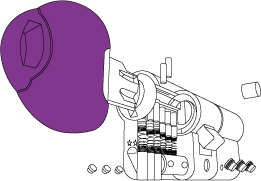 £1,000 Guarantee
Our lock cylinders are burglar proof. A TSOO7 3 star rating, SS 312 Sold Secure Diamond Standard and Secured by Design accreditation see to that, plus our £1,000 security guarantee. Customers also receive three Rockdoor branded keys as standard.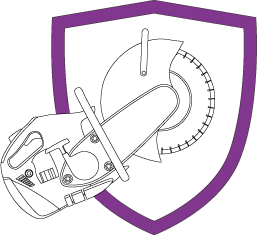 Forced Entry
Rockdoors are designed for strength, it is in our DNA. For over 25 years, we have led the way in composite door development to ensure our doors protect homes and families from unwanted intruders and forced entry.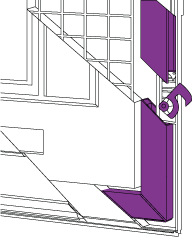 Hook up with Rockdoor
Strong sintered steel multi point hook locks with a 25mm throw, securely attach the door to the frame to ensure it cannot be forcibly opened by burglars whilst ensuring a better sound and weatherproof seal.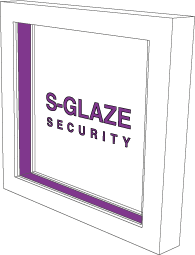 Glass Leading Security
Rockdoors feature S Glaze technology, meaning your glass is locked into your door for life, for added security. It also means no glazing cassettes are used which are prone to fading and discolouration.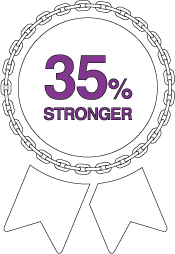 Stronger, it's Official!
Rockdoor is consistently found to be one of the most secure doors available in the UK, studies show that a Rockdoor is 35% stronger than a typical GRP door.