Looking for a new strong and secure composite front door?
Your front door is the first and last thing your visitors will see. It's a gateway into your beloved home; where you share some of your most cherished memories and prized possessions – it's only right that your home exterior reflects what is inside.
The demands of a front door are plentiful, but at Rockdoor, we take great pride in the ability of our composite Rockdoors to meet the varying challenges and demands that homeowners are faced with when it comes to buying a new front door.
As well as front doors, the full range of Rockdoors, includes 28 door styles, with 13 door colour options to choose from. So if you're looking for other doors around your home. You're sure to find a Rockdoor composite door to compliment your home.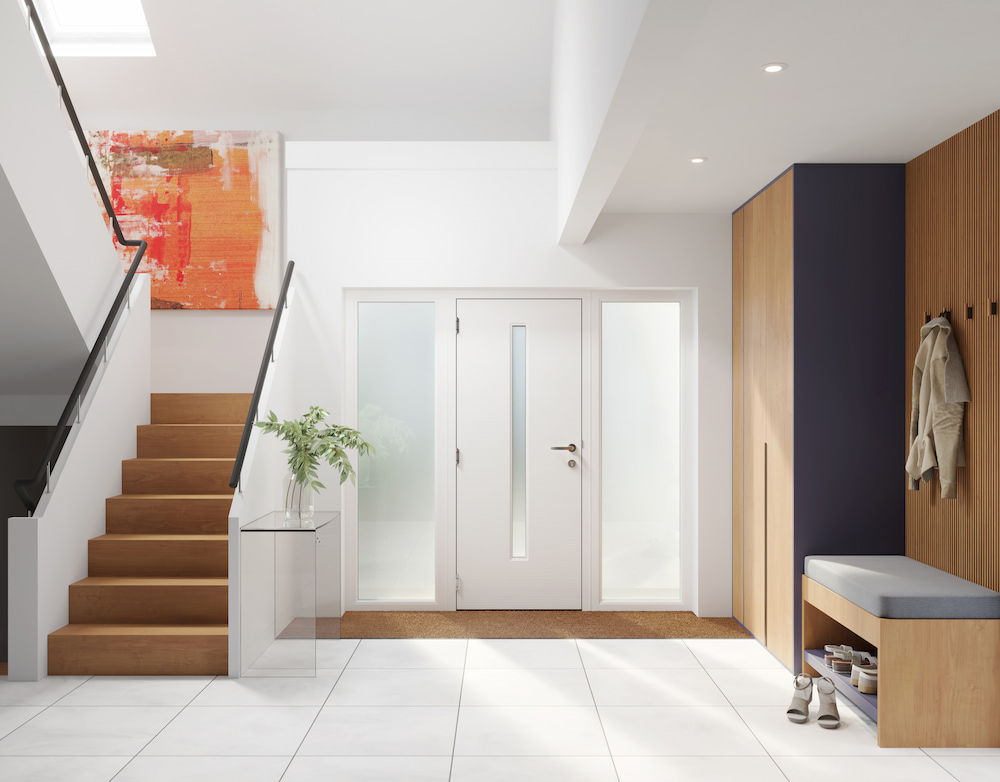 View the Rockdoor range of composite doors
The Rockdoor range of composite doors comes in 28 composite door styles, available in 13 different door colours. So no matter if you're looking for new front doors, back doors or even double doors, French doors or stable doors. There's a wide range of Rockdoor composite doors available to compliment the look and style of your home.
Secure and stylish front doors that keep the warmth in
One of these demands that all UK homeowners require, is the need for their front door to be draught-proof, keeping their home warm and cosy. In this sense, a front door is very much the 'heart of the home', keeping the heat circulating throughout your home on those crisp winter evenings.
First impressions are important, and that's why we're passionate about manufacturing high-quality front doors that not only suit your home's practical needs inside but also look the part from the outside.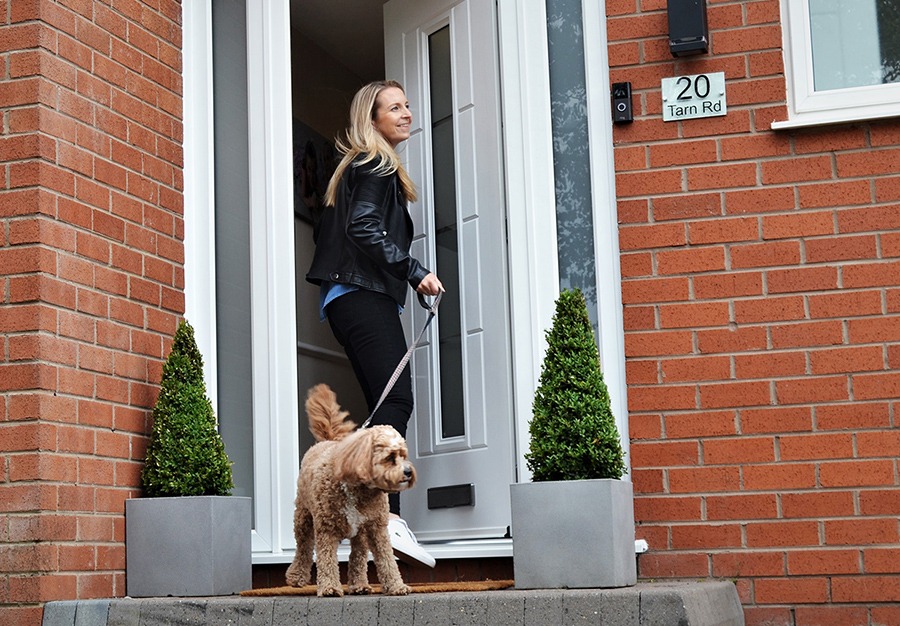 Why your new front door needs to be a Rockdoor!
Rockdoor front doors are certainly the most secure option for your home. Independent tests show time and time again that our front doors outperform Glass Reinforced Plastic (GRP) and wooden composite doors in both security and energy savings. Know that you're making the right decision when buying a new front door – choose a Rockdoor.
Our composite front doors come in a wide range of door styles and door colours and are designed to look the part whilst enhancing the original charm and characteristics of your home. Our front doors aren't just aesthetically pleasing, they also provide unrivalled security and thermal efficiency with our front door range, achieving an A energy rating… it really doesn't get much better than that!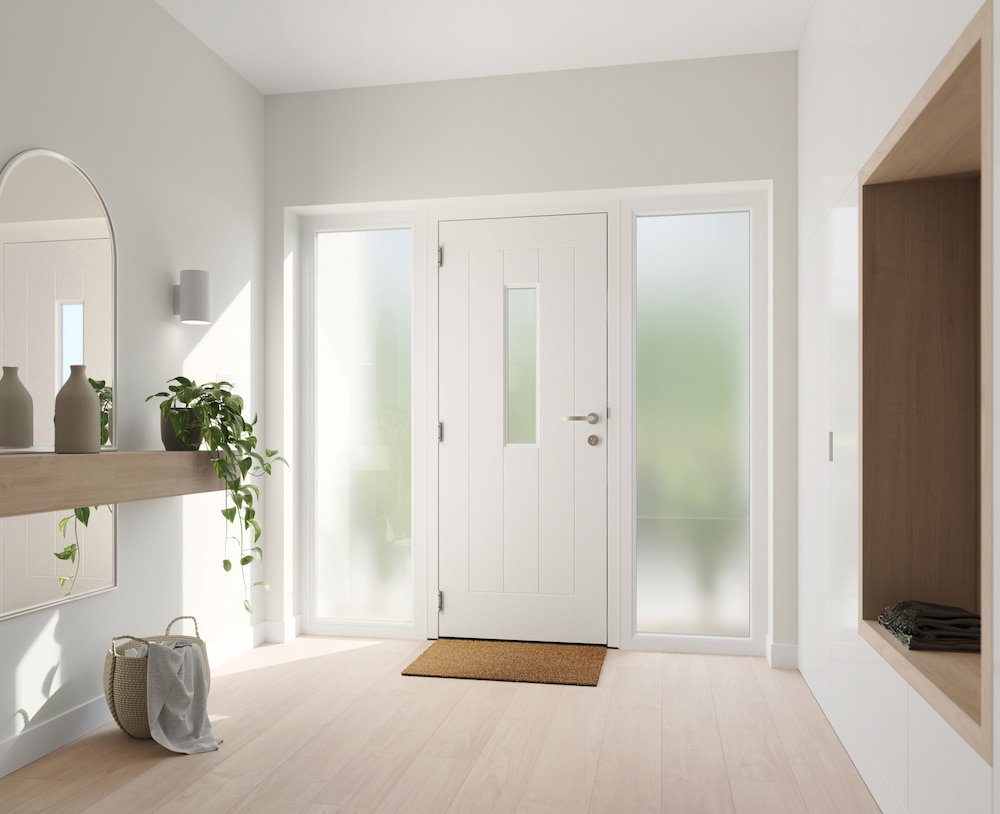 Your perfect front door in a range of styles and colours
Since 1996, our Rockdoor team have invested heavily in research and development, working to create the perfect composite front door. The product of our work is strong – aside from ensuring that you and your loved ones are kept safe, our front doors are virtually maintenance-free and will last well in excess of 30 years. Still, need further reassurance that a Rockdoor front door is right for you?
Our comprehensive guarantee will also ensure you have complete peace of mind. With 28 composite door styles and 13 door colours to choose from including the ever popular anthracite grey, slate grey, Chartwell green, black and of course white, we are confident that a Rockdoor really will be the perfect front door for your home.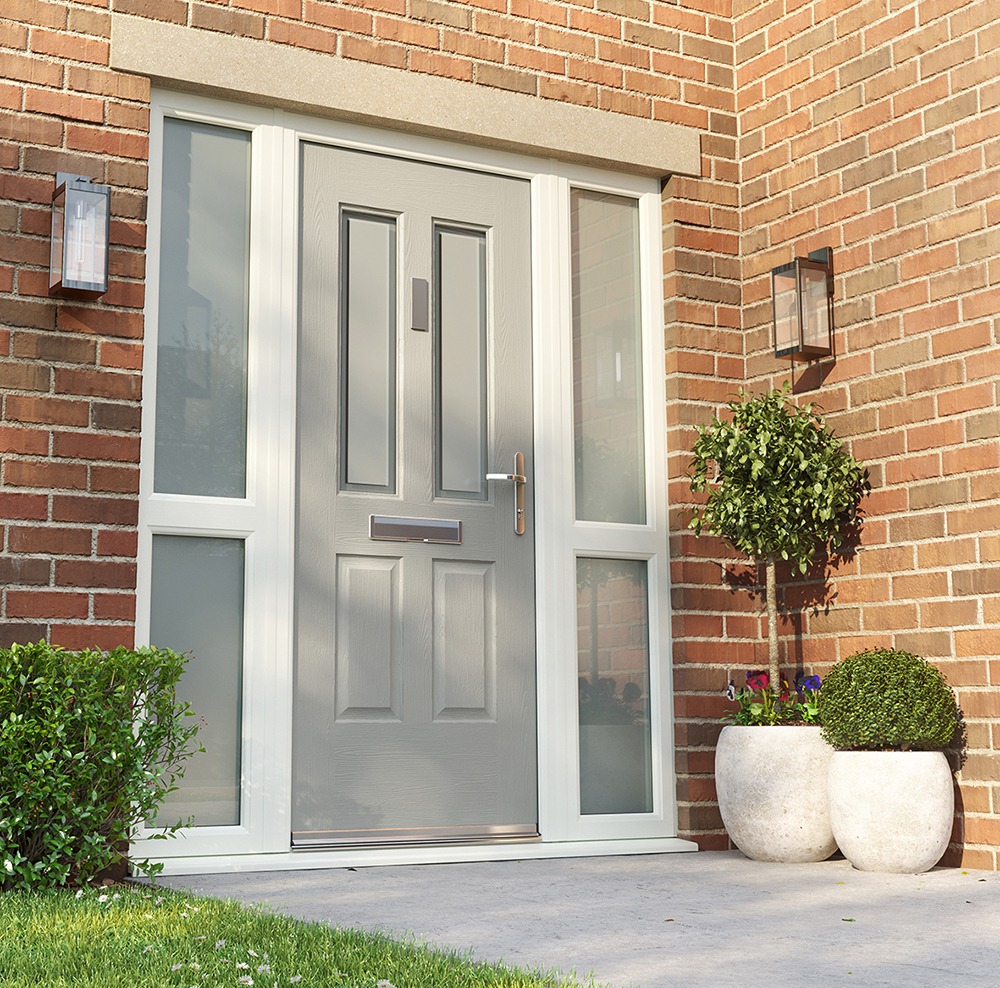 Every Rockdoor composite front door is made to measure
Unlike many other composite door manufacturers, we make each of our doors individually, resulting in a made to measure front door that is a perfect fit for your home. A composite front door that has been cut down, or modified to fit, will naturally be much weaker and less secure than a Rockdoor front door which has been designed and manufactured to an exact specification.
We don't believe in cutting corners where your home's security is concerned. With each of our doors, behind the decorative door sash is a reinforced inner frame, ensuring no unwanted visitors can access your home.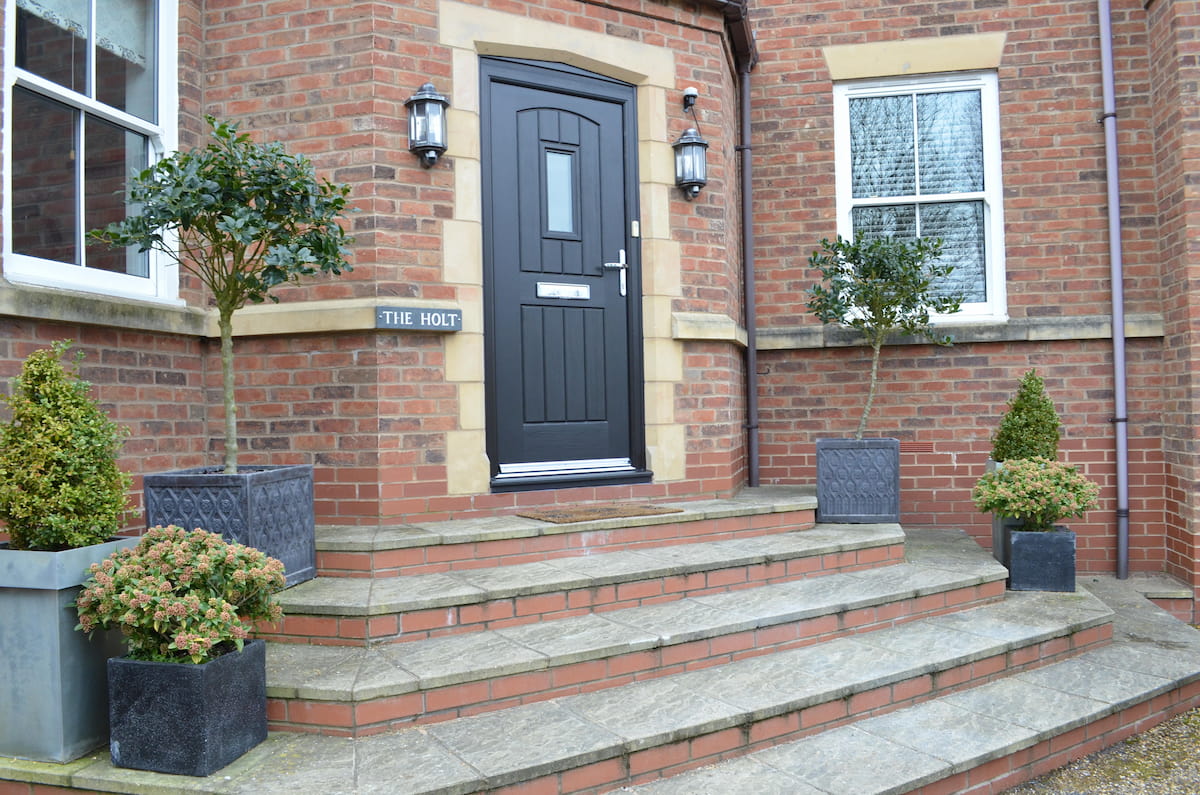 Front doors with A-rated 'Door Set Energy Ratings' (DSER)
We're proud of the fact that Rockdoor is the only composite door manufacturer that offers an entire series of front and back doors with A ratings for thermal efficiency.
Just as effective insulation and electronics will cut your living costs, a Rockdoor composite front door is an investment in the energy efficiency of your home. We made key efforts in campaigning for Door Set Energy Ratings (DSER) many years ago, and we're still at the forefront of industry standards and many of our competitors.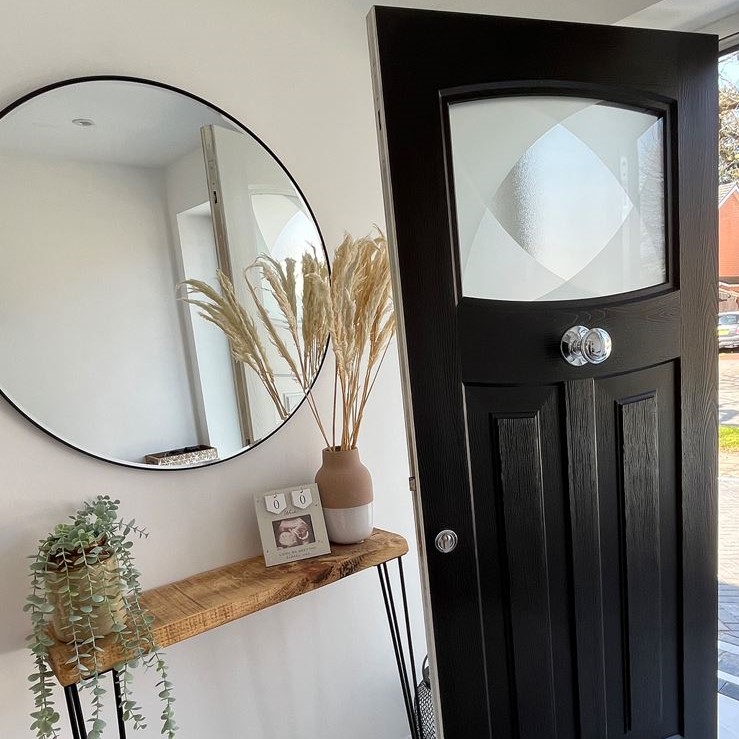 Protecting your home with strong and secure front doors
In truth many homeowners don't realise how vulnerable they are when they do not protect their home with a strong exterior door. GRP and timber doors are not substantial enough with intruders being able to gain access through these types of doors easily and quietly. Unfortunately, it is often once they have been broken into that homeowners realise the importance of having a strong, well-fit door like a Rockdoor.
It's a known fact that over 70% of burglaries occur through an entrance door, whether that be a front or back door, so why wouldn't you choose a Rockdoor to protect your family and home.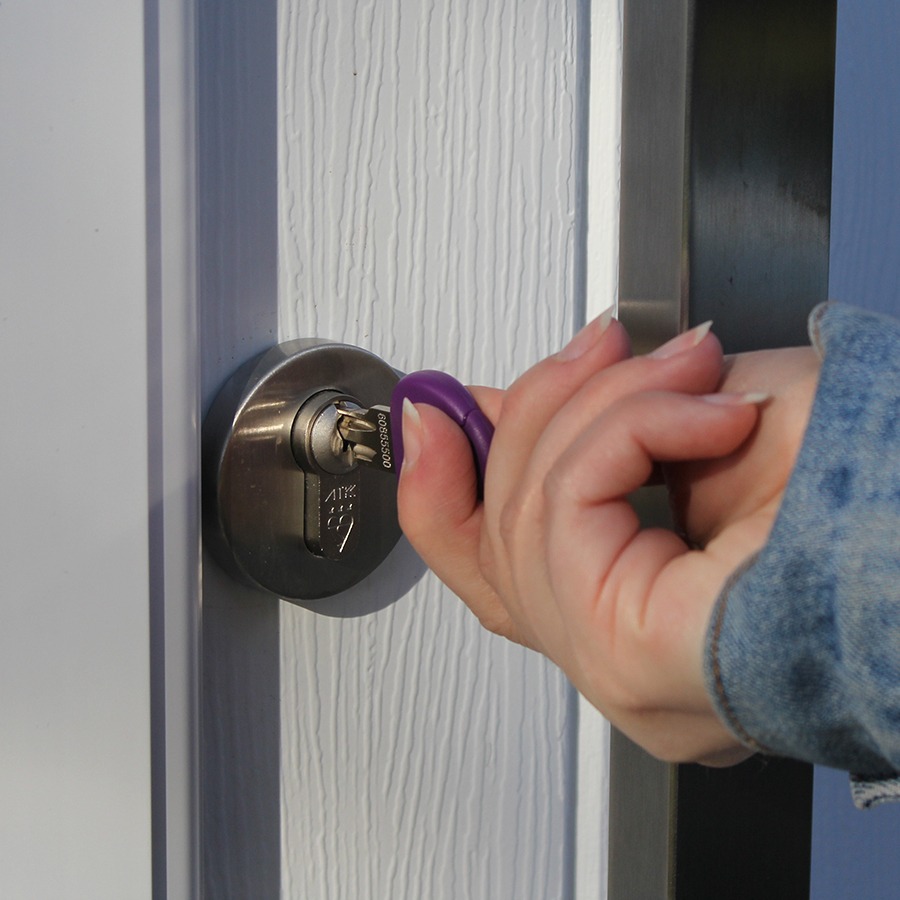 Our composite doors have received numerous awards and accreditations
Rockdoor has been granted numerous accreditations – including PAS 24 and Secured by Design. Though we know we've spent 25 years developing the toughest, safest and most energy-efficient doors, it's always nice to get formal recognition from the people who know best!
If you already know which Rockdoor front door is right for you, we have a network of approved and trusted Rockdoor installers across the country waiting to make your home secure with a composite front door. If you're unsure about which front door offers the most suitability for your home, download the Rockdoor brochure.
Alternatively, if you want to take a look at how your new front door will look when fitted to your home, try our online door designer tool, which allows you to upload a picture of your property and superimpose the door you have designed over your existing door, for a real-life representation of how a Rockdoor will look, when installed.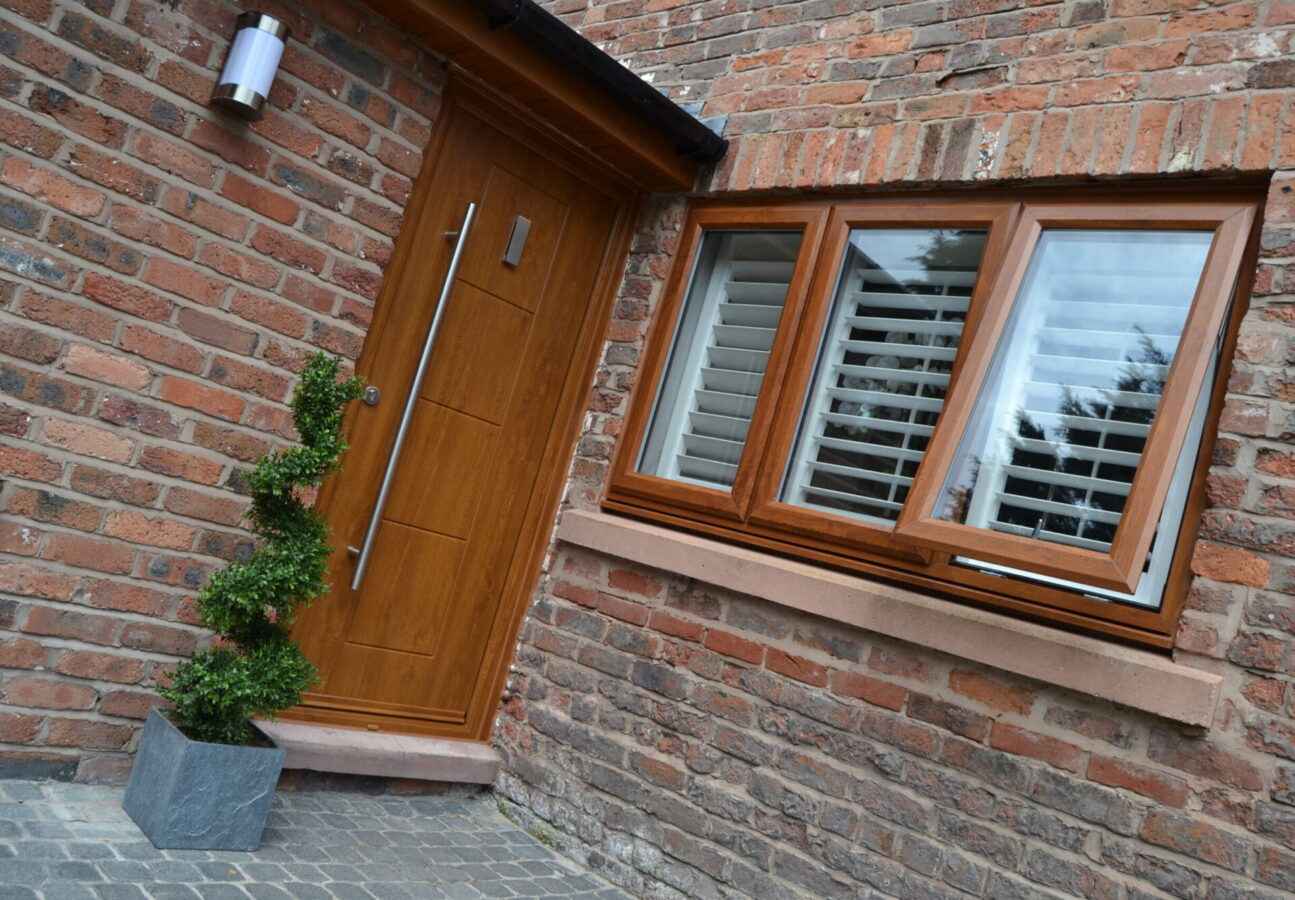 Rockdoor Brochure and Technical Manual
For more information on our composite doors, download our Brochure and Technical Manual.
Reasons to Choose a Rockdoor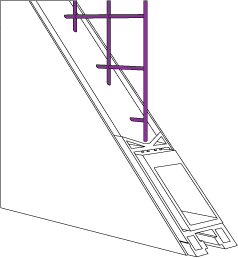 Core Benefits
Rockdoors inner strength is unsurpassed thanks to a combination of a 360° aluminium reinforced inner frame and high-density thermally efficient PU foam. Customers can also choose steel mesh reinforcing for the ultimate in security.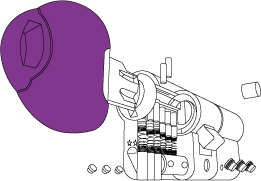 £2,000 Guarantee
Our lock cylinders are burglar proof. A TSOO7 3 star rating, SS 312 Sold Secure Diamond Standard and Secured by Design accreditation see to that, plus our £2,000 security guarantee.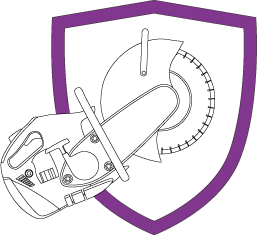 Forced Entry
Rockdoors are designed for strength, it is in our DNA. For over 25 years, we have led the way in composite door development to ensure our doors protect homes and families from unwanted intruders and forced entry.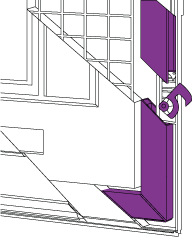 Hook up with Rockdoor
Strong sintered steel multi point hook locks with a 25mm throw, securely attach the door to the frame to ensure it cannot be forcibly opened by burglars whilst ensuring a better sound and weatherproof seal.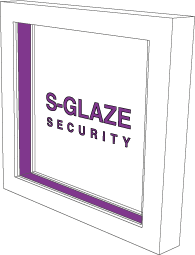 Glass Leading Security
Rockdoors feature S Glaze technology, meaning your glass is locked into your door for life, for added security. It also means no glazing cassettes are used which are prone to fading and discolouration.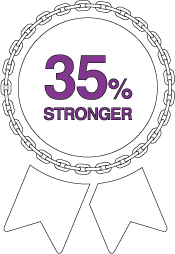 Stronger, it's Official!
Rockdoor is consistently found to be one of the most secure doors available in the UK, studies show that a Rockdoor is 35% stronger than a typical GRP door.