Over 25 years' experience
Here at Rockdoor, we are known for so much more than just having a range of beautiful and stylish entrance doors, we are also the most secure composite door in the UK.
We carry over 25 years of experience in composite door manufacturing, and to date have kept over half a million families around the country secure with Rockdoors.
All of our doors are manufactured here in the UK, with numerous industry standard accreditations, including the Police backed security initiative – Secured by Design.
But what exactly is it that makes our doors so secure? There are a number of different factors that go into making our doors Reassuringly Rockdoor, and one of the reasons is down to your Rockdoor Trusted Installer.
View the Rockdoor range of composite doors
The Rockdoor range of composite doors comes in 28 composite door styles, available in 13 different door colours. So no matter if you're looking for new front doors, back doors or even double doors, French doors or stable doors. There's a wide range of Rockdoor composite doors available to compliment the look and style of your home.
Quality of your installation
Have you ever wondered what makes a Rockdoor sound so unique? Most people think it is down to the quality of our doors, which although is true, a significant part of this is down to the installation required when having your Rockdoor fit.
Did you know that even the smallest of adjustments can make the world of difference to how your Rockdoor performs? Our Rockdoor Trusted Installers all receive specialist workshops in order to become properly trained at fitting our doors, as a Rockdoor performs only as good as the installation company that fits it!
If your door doesn't sound like the video, then it's likely that your installer needs to make a couple of tweaks to bring out the best performance for your Rockdoor.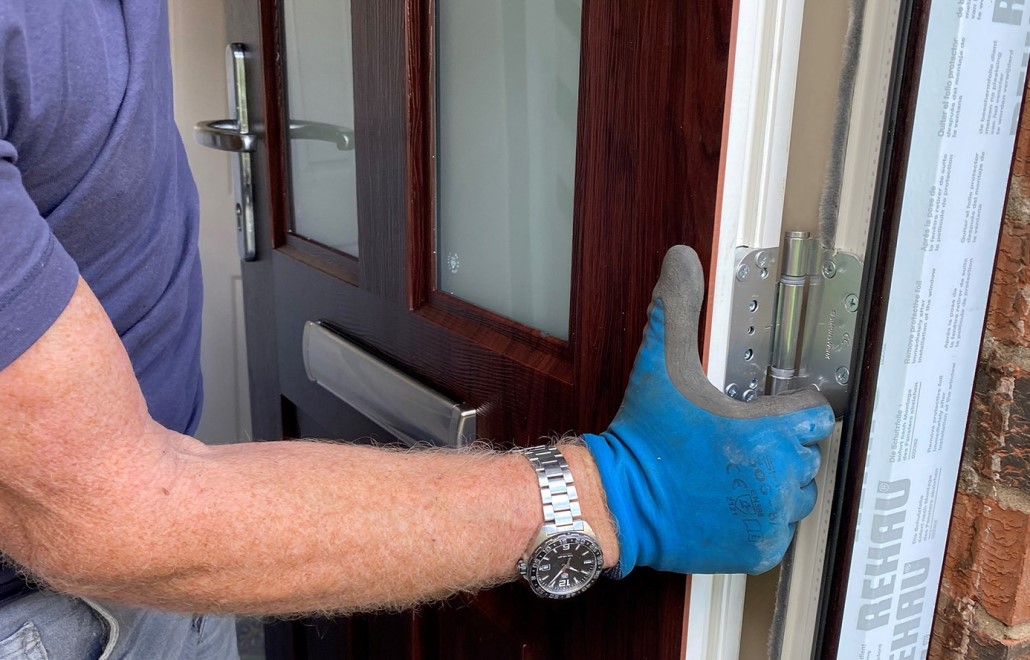 Operating only at the best
Having now seen the video above, you will be aware what we believe is the perfect sounding Rockdoor, with the latch engaging cleanly to the keeps in the door.
Whilst other door manufacturers might use pocket keeps to secure their doors, here at Rockdoor, our multi-point locking systems use full door length keeps, ensuring the solid steel hooks are secured collectively, resulting in a much stronger and more secure door, creating that Reassuringly Rockdoor noise.
If installed correctly your Rockdoor will open and close with ease, which is an assured sign that your Rockdoor is performing at its best. Not only looking fantastic, but making sure you and your family are secure in the process. However for some homeowners more force than necessary is required to close, which is not how a Rockdoor should be performing.
Not to panic though, it doesn't mean that your Rockdoor is faulty! A few small adjustments can be made by your Trusted Installer to rectify this and get your Rockdoor back to working and sounding its best.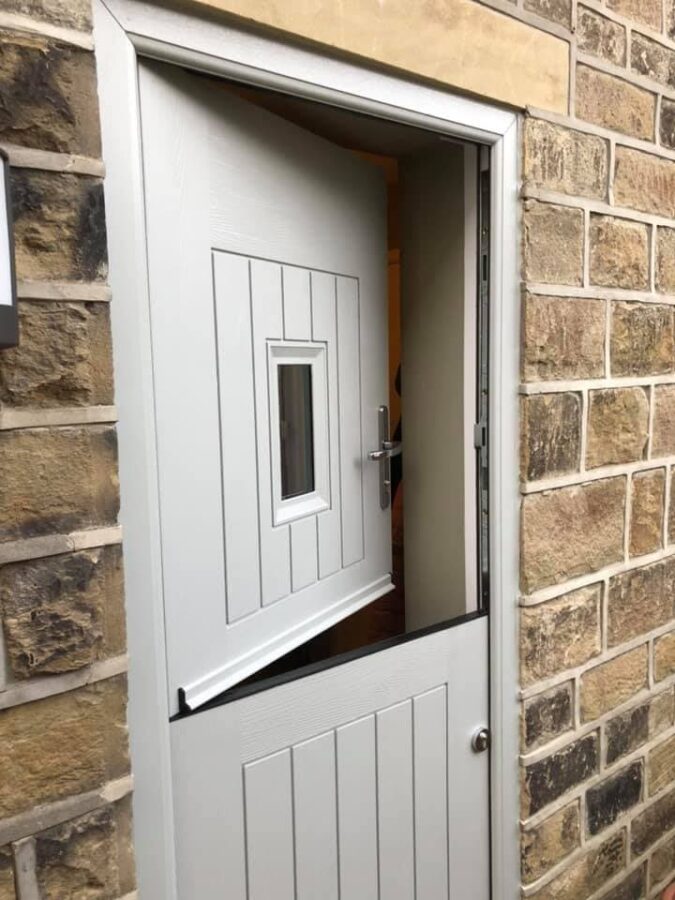 Doors that look as good as they perform
The sound of your Rockdoor closing doesn't just signify the relief of coming home after a hard day's work, it also represents the importance of keeping you and your family safe, as we pride ourselves on having the most secure composite doors in the country.
Elements that go into making your door sound Reassuringly Rockdoor include our 3-star Diamond Sold Secure Cylinder, multi-point locking system, steel hooks and Rockdoor branded keys, it all plays a part!
Occasionally, some small tweaks are required, and we understand the frustration and inconvenience of this, however if you need further assistance and your door does not sound like the video then your Trusted Installer will always be your first port of call, who should be able to resolve the issue.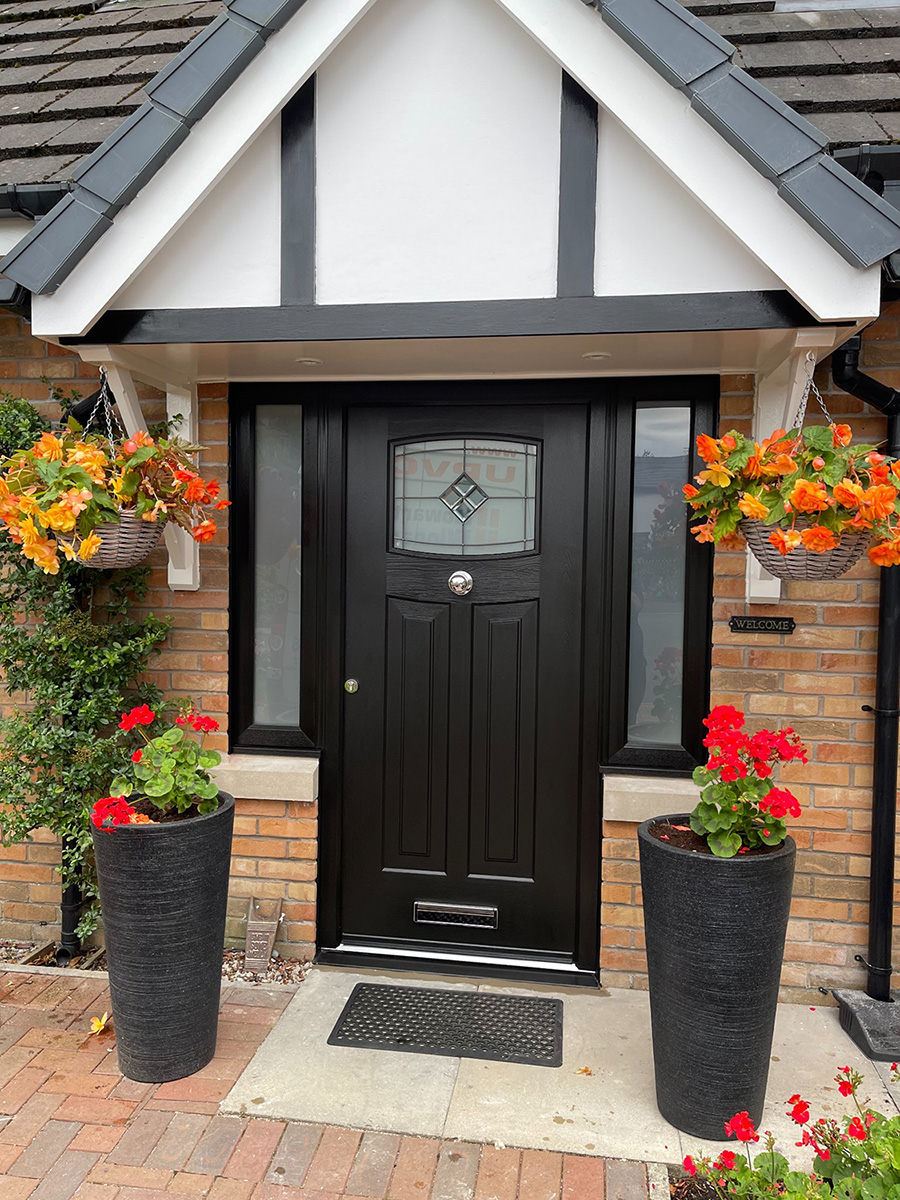 No other door comes close to a Rockdoor
When it comes to door performance, we are confident that no other composite door comes close to the quality of both the thermal performance and the security of the Rockdoor, when properly installed.
All our composite doors come with an installer backed guarantee, which is in place to assure you that all of our Rockdoors operate at their absolute best for 365 days a year.
Don't currently own a Rockdoor? Not to worry, as you can now visualise your dream door on your home using our 3D door designer, so if you haven't already, then why delay? Find an installer in your local area today!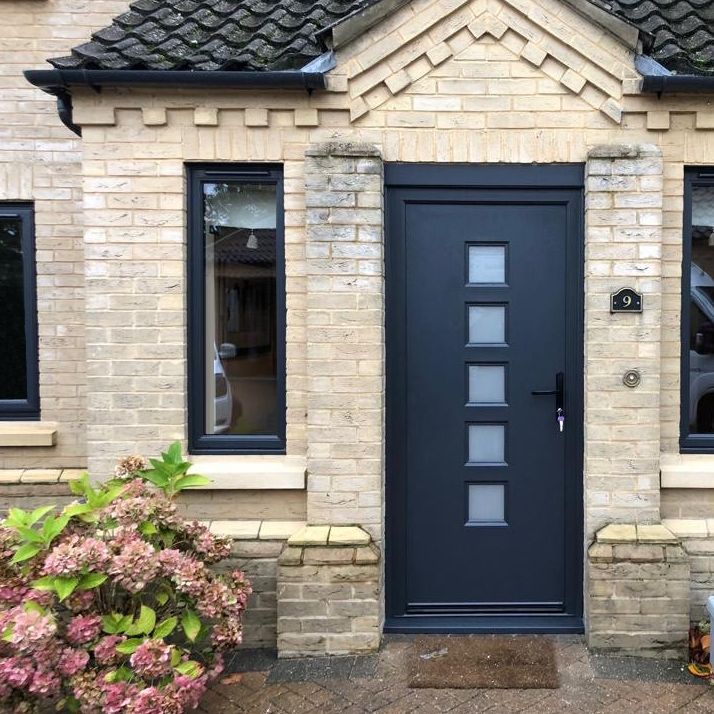 Rockdoor Brochure and Technical Manual
For more information on our range of composite doors, download our Brochure and Technical Manual.
Reasons to Choose a Rockdoor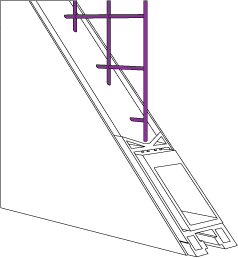 Core Benefits
Rockdoors inner strength is unsurpassed thanks to a combination of a 360° aluminium reinforced inner frame and high-density thermally efficient PU foam. Customers can also choose steel mesh reinforcing for the ultimate in security.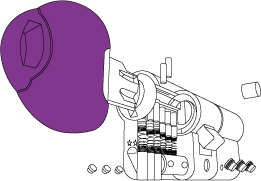 £2,000 Guarantee
Our lock cylinders are burglar proof. A TSOO7 3 star rating, SS 312 Sold Secure Diamond Standard and Secured by Design accreditation see to that, plus our £2,000 security guarantee.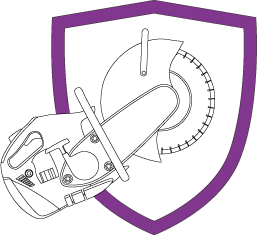 Forced Entry
Rockdoors are designed for strength, it is in our DNA. For over 25 years, we have led the way in composite door development to ensure our doors protect homes and families from unwanted intruders and forced entry.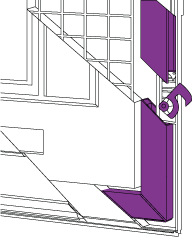 Hook up with Rockdoor
Strong sintered steel multi point hook locks with a 25mm throw, securely attach the door to the frame to ensure it cannot be forcibly opened by burglars whilst ensuring a better sound and weatherproof seal.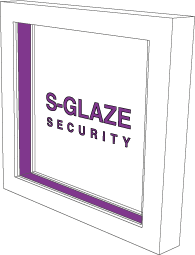 Glass Leading Security
Rockdoors feature S Glaze technology, meaning your glass is locked into your door for life, for added security. It also means no glazing cassettes are used which are prone to fading and discolouration.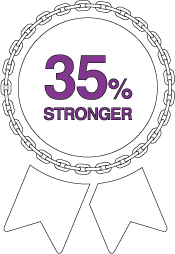 Stronger, it's Official!
Rockdoor is consistently found to be one of the most secure doors available in the UK, studies show that a Rockdoor is 35% stronger than a typical GRP door.