What is Secured by Design and why was it created?
Secured by Design is the official police backed security initiative to encourage manufacturers to put safety at the forefront of homes, businesses and properties alike, whilst giving homeowners a security accreditation for extra peace of mind.
The initiative was created in 1989 after the housing boom of the 1960-1980's, where urgent housing was required in the United Kingdom and in the rush to deliver, often left properties with little to no real security features, ultimately lacking protection from burglars.
Intruders would often prize away the double glazing from doors and windows as this was the easiest way to gain entry.
According to the Secured by Design website, since its introduction in 1989, there has been a reduction of 'property crime' of over 60%, owing thanks to greater testing and manufacturing standards for companies to adhere to.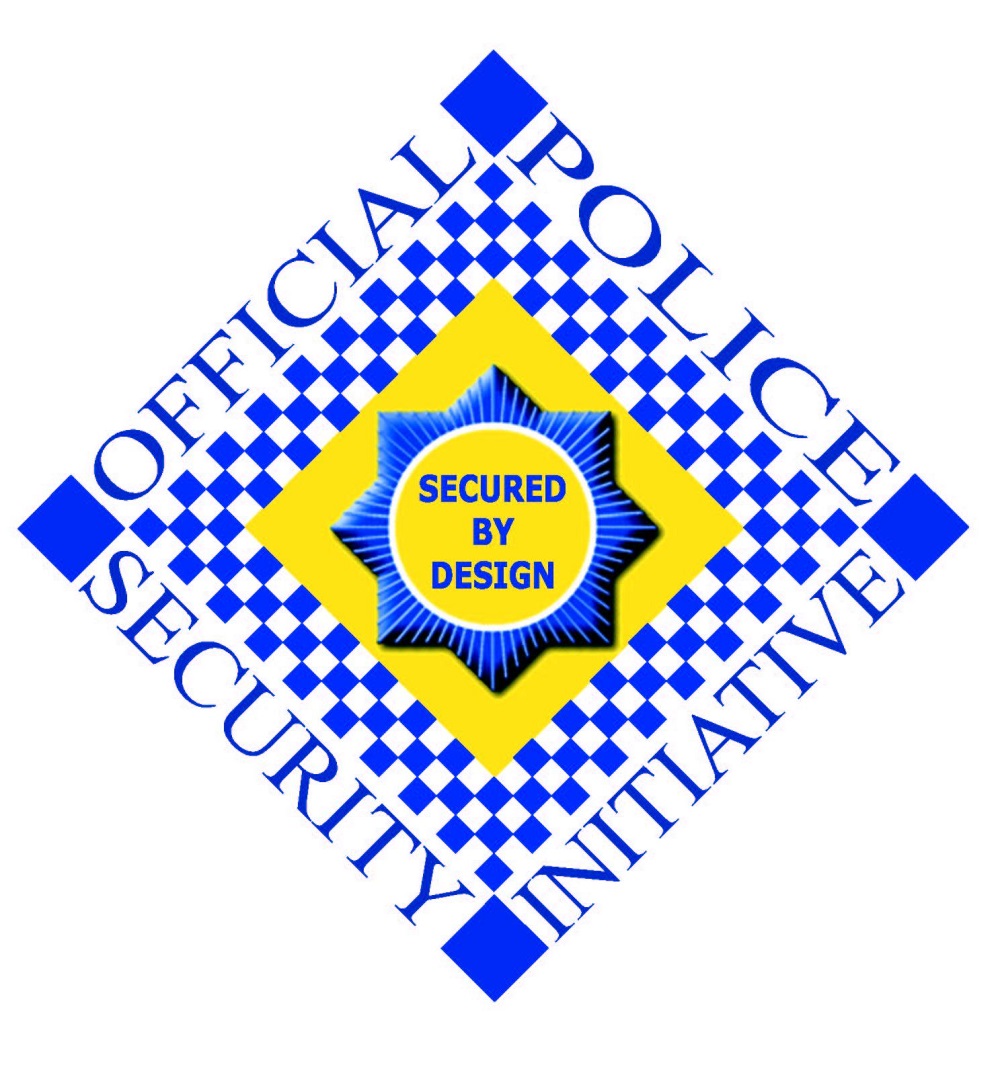 View the Rockdoor range of composite doors
The Rockdoor range of composite doors comes in 28 composite door styles, available in 13 different door colours. So no matter if you're looking for new front doors, back doors or even double doors, French doors or stable doors. There's a wide range of Rockdoor composite doors available to compliment the look and style of your home.
How do Rockdoor doors achieve Secured by Design accreditation?

To meet the accreditation, there are several features that a door must include during the manufacturing process.
At Rockdoor we ensure our doors achieve Secured by Design status by implementing wire mesh reinforcing, which is an extra, added layer of protection to make a Rockdoor, which is already the most secure composite door available on the UK market, even more secure. Along with the wire mesh reinforcing we are also required to meet PAS 24:2016, which tests the security performance of our doors, from the outer frame to the glazing to ensure they can withstand forced entry from any intruders.
On the topic of glazing, Secured by Design glass in a Rockdoor must consist of 6.8mm laminated glass to meet the accreditation, however understandably, depending on your personal preference, you may require a door without glass, in which case this would not need to be met.
If you're choosing a new composite front door, you will often require a letterbox manufactured in, and although they are useful for receiving mail, they can also be a burglar's dream. Any letterplate on a Secured by Design door must be TS008 accredited, which is a guideline set out in Part Q of Governmental Building Regulations. A TS008 letterplate prevents 'fishing', a method that burglars use as an access hole to take keys and other valuables and features a security-focused design to avert this.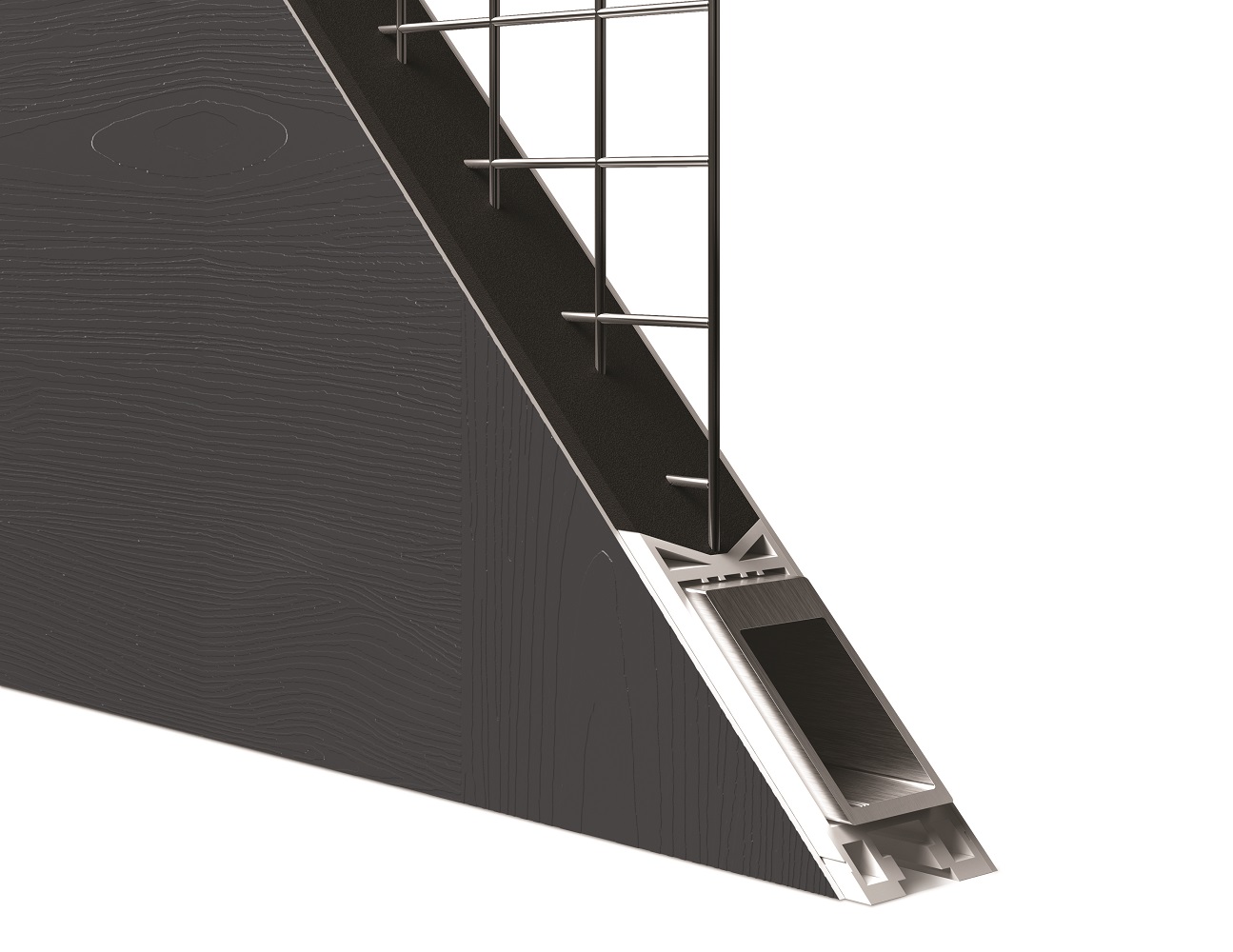 Rockdoor Secured by Design accredited door styles
Here at Rockdoor, over 95% of our door styles can be manufactured to the Secured by Design specification! In addition to this, we were also the first-ever company in the industry to achieve the Secured by Design accreditation for our French doors and double doors, which set the bar for not only ourselves but the entire composite door market.
Almost every Rockdoor we offer is able to meet Secured by Design status, although there are certain styles of Rockdoor that we are unfortunately unable to manufacture to Secured by Design, such as our stable door range.
For absolute assurance, always check with your installation company at the time of quotation whether your door style can meet Secured by Design accreditation.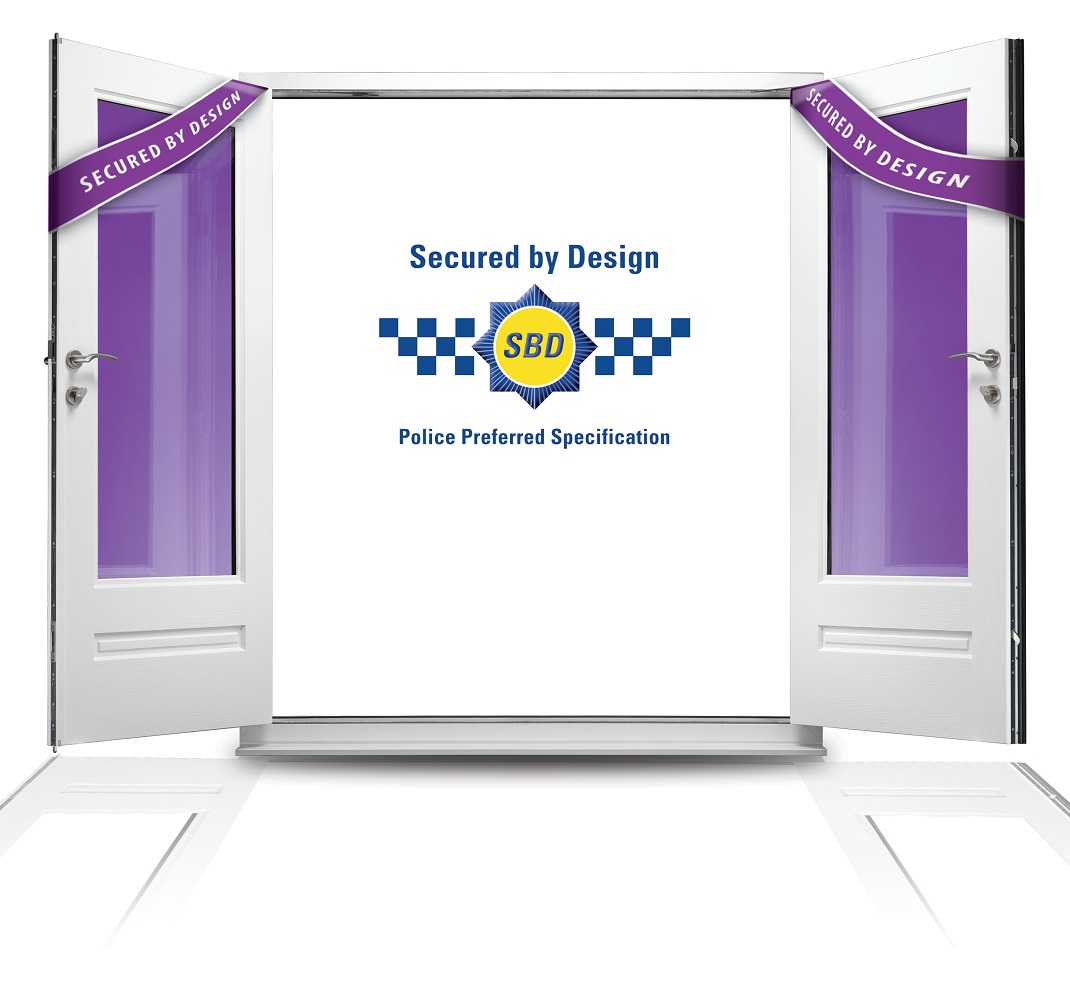 Why should I buy a Secured by Design composite door?
It is not uncommon to focus on safety when ordering a new composite door and although we place security at the forefront of all our designs, we understand there are some homeowners who may feel vulnerable and would feel more comfortable with an additional layer of protection.
Not only will this give you a police force backed accreditation, but it will also provide you with extra peace of mind – knowing that intruders will be unable to gain access to your property with a 'Secured by Design' manufactured composite door, that just happens to already be the most secure composite door in the UK.
If you are interested in the Secured by Design accreditation, then there will be no one better to discuss this with you than a Rockdoor Trusted Installer.
These installation companies are specialists at fitting our award-nominated doors and they can be found in your area here. They will guide you through all the options you can choose from, and will happily explain the Secured by Design specifications, should you require them.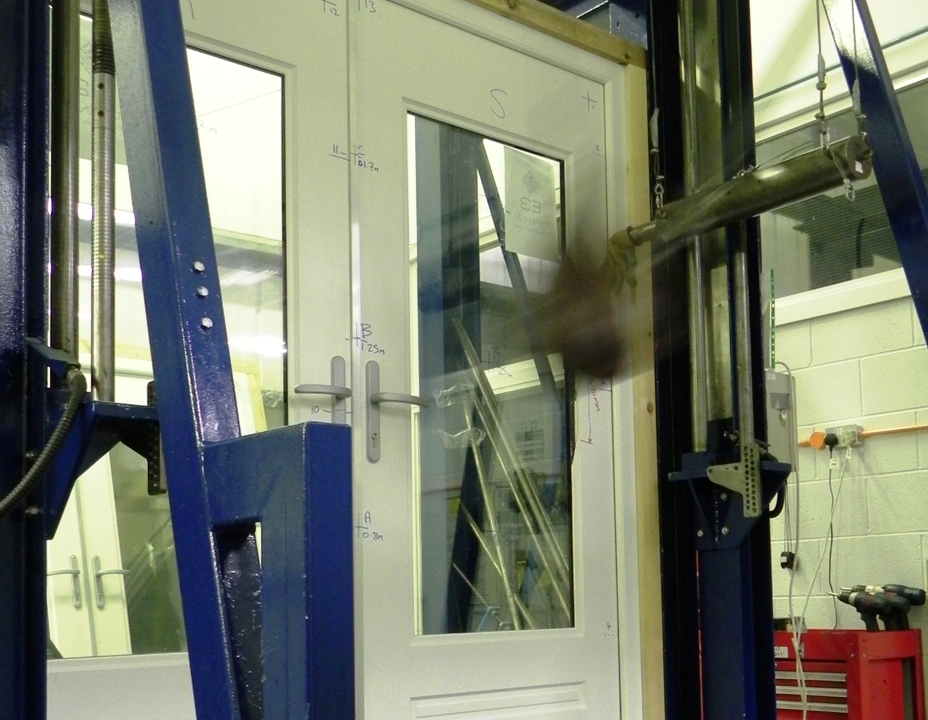 Can I view Secured by Design on my dream door?
If you are ready to design your own Rockdoor, then visit our 3D door designer, and create your dream entrance door for your home. With 28 door styles to choose from, 13 door colours and thousands of door glass combinations, there is a Rockdoor for everyone.
Although Secured by Design is not available on our door designer, this is because the majority of work required to reach this accreditation takes place behind the scenes. Simply find your chosen local Rockdoor trusted installer and they can ensure it is manufactured to the Secured by Design standard.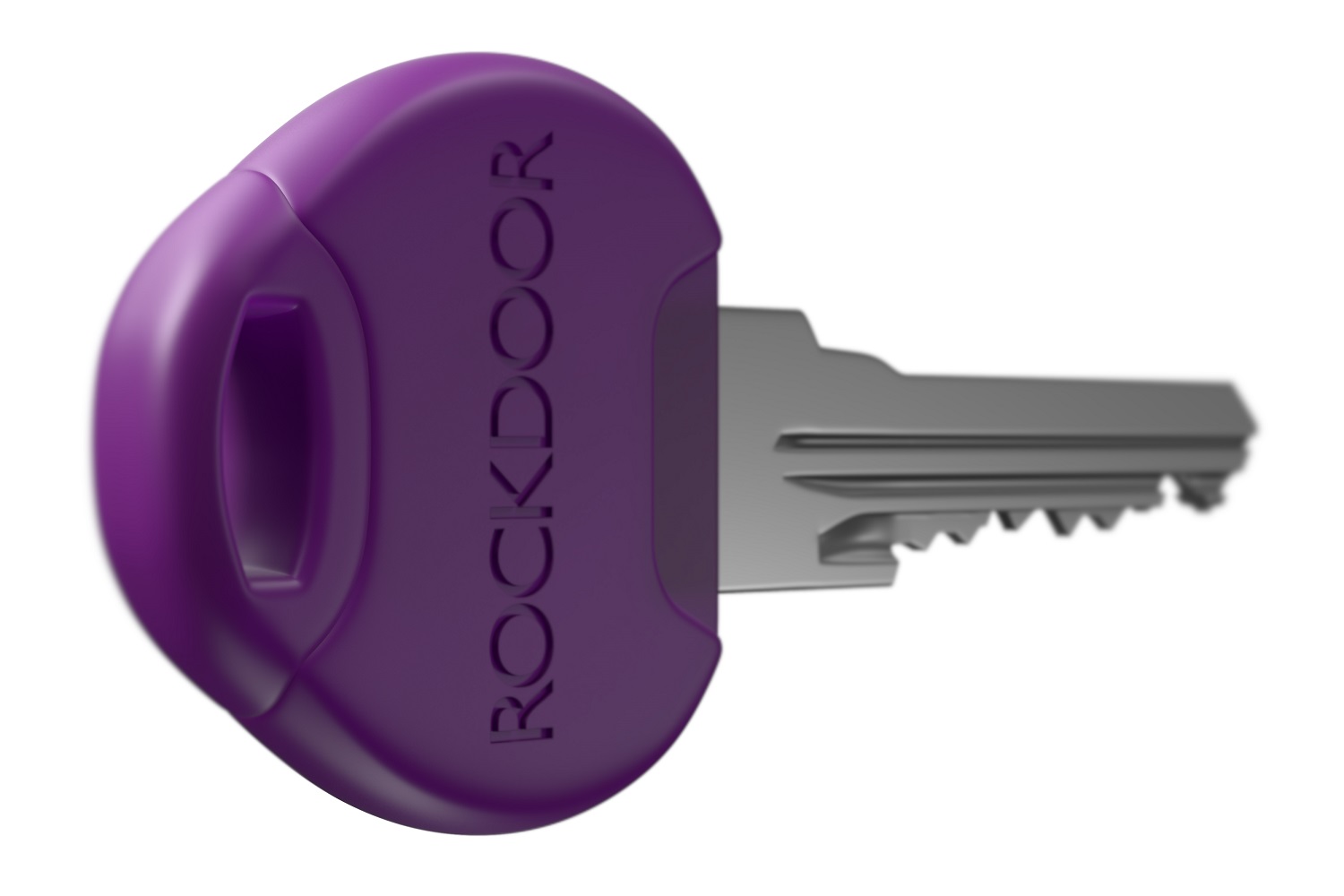 Rockdoor Brochure and Technical Manual
For more information on our composite doors, download our Brochure and Technical Manual.
Reasons to Choose a Rockdoor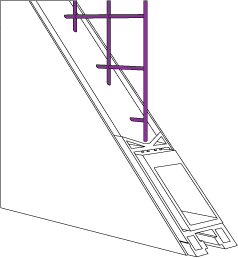 Core Benefits
Rockdoors inner strength is unsurpassed thanks to a combination of a 360° aluminium reinforced inner frame and high-density thermally efficient PU foam. Customers can also choose steel mesh reinforcing for the ultimate in security.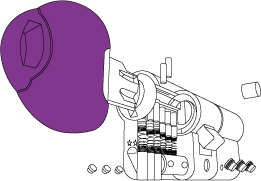 £2,000 Guarantee
Our lock cylinders are burglar proof. A TSOO7 3 star rating, SS 312 Sold Secure Diamond Standard and Secured by Design accreditation see to that, plus our £2,000 security guarantee.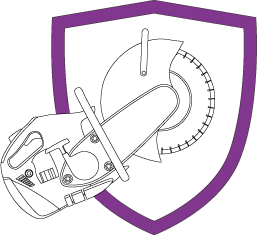 Forced Entry
Rockdoors are designed for strength, it is in our DNA. For over 25 years, we have led the way in composite door development to ensure our doors protect homes and families from unwanted intruders and forced entry.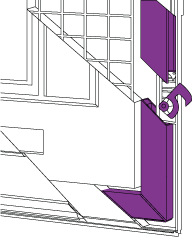 Hook up with Rockdoor
Strong sintered steel multi point hook locks with a 25mm throw, securely attach the door to the frame to ensure it cannot be forcibly opened by burglars whilst ensuring a better sound and weatherproof seal.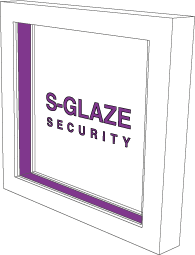 Glass Leading Security
Rockdoors feature S Glaze technology, meaning your glass is locked into your door for life, for added security. It also means no glazing cassettes are used which are prone to fading and discolouration.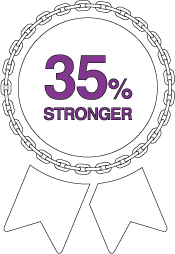 Stronger, it's Official!
Rockdoor is consistently found to be one of the most secure doors available in the UK, studies show that a Rockdoor is 35% stronger than a typical GRP door.