Fully fitted composite doors installed by professionals all across the UK
If you're planning to replace a door with a composite door, it isn't recommended for DIYers to do it alone, so always seek professional help to ensure that your door is installed correctly.
There are many people across the UK that are quite handy with power tools and more than capable of matching professional trades people at their own jobs around the home.
However, because Rockdoor composite doors are designed and built with both security and insulation in mind. Our doors are heavier and sturdier than many other timber and uPVC doors on the market.
So for this reason, we've teamed up with and trained composite door installers from across the UK to be able to expertly fit our range of composite doors. So, if you're looking to install a Rockdoor composite door in your home, we recommend you use one of our trusted composite door installers.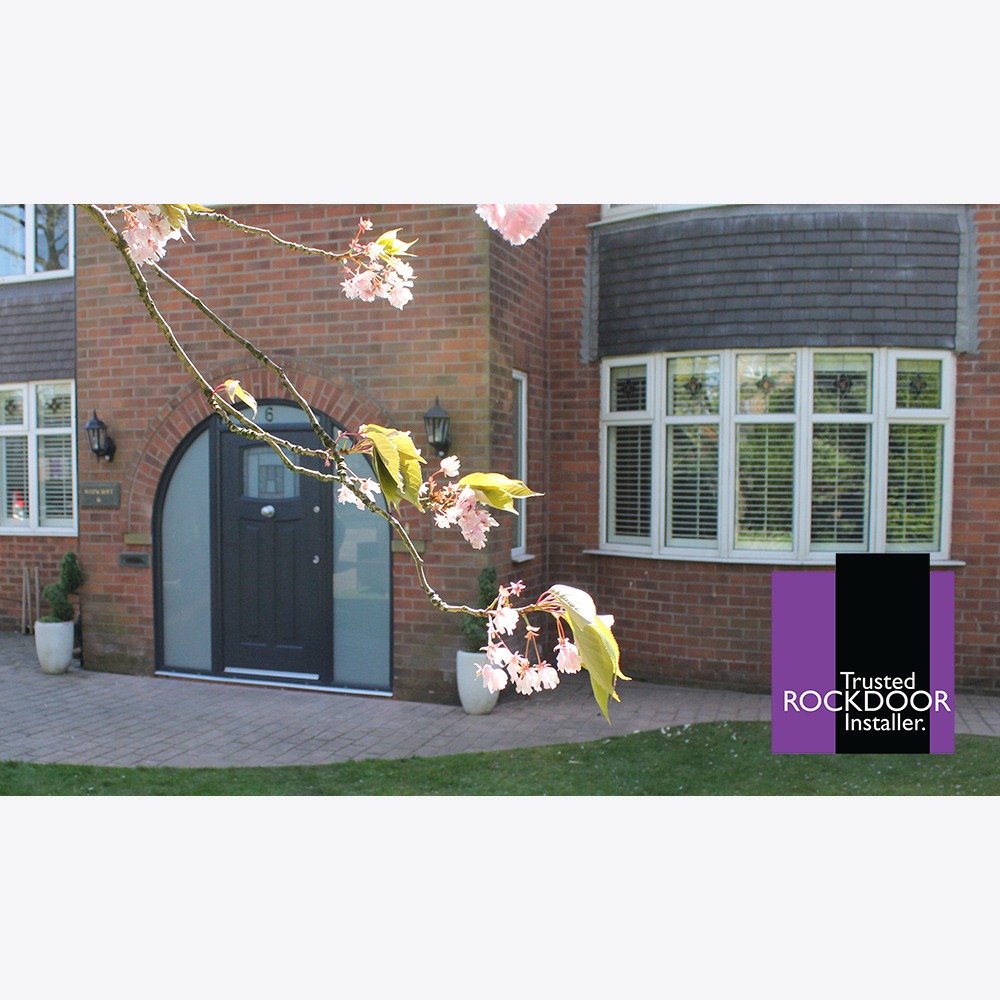 View the Rockdoor range of composite doors
The Rockdoor range of composite doors comes in 28 composite door styles, available in 13 different door colours. So no matter if you're looking for new front doors, back doors or even double doors, French doors or stable doors. There's a wide range of Rockdoor composite doors available to compliment the look and style of your home.
Why choose a Rockdoor Trusted Installer?
All of our trusted installers have received training on how to fit a Rockdoor perfectly, ensuring you and your family are protected by your new composite door, after all so many homeowners choose Rockdoor because of the unique security features such as Carbon Fibre and S-Glaze technology.
All of our Trusted Installers have fantastic product knowledge about all of our Rockdoors. So no matter whether you're interested in replacing and installing new front doors, back doors, double doors, stable doors or French doors. They'll be able to offer you all of the help and advice you need to ensure you get all of the help you need, to find the right door and style to suit your lifestyle and home!
Some of the trusted installers you'll find in our composite installer directory have been partnered with us since the scheme was launched. One such installer is Poppy Windows, based in St. Helens. They have a wealth and experience and knowledge about our composite doors.
This is what they had to say; "I can honestly say that out of all the brands of competitor doors that we install, we simply don`t get called back to Rockdoors. That`s down to the fact that we install them correctly and we are Trusted Installers. We understand the adjustment on the hinges, which is where the small installer can go wrong."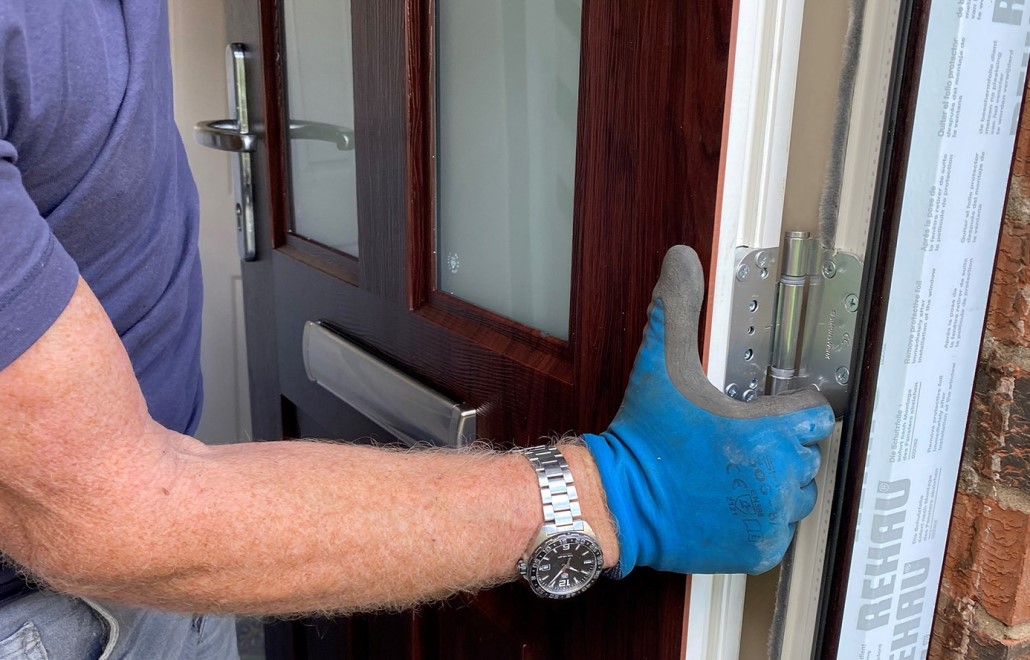 What is the best way to find a Rockdoor Trusted Installer?
Once you've found the Rockdoor composite door you want installing from our wide range of door styles. Finding a trusted installer right here on our website is quick and easy. We have over 100 trusted installers located throughout the UK, so you should be able to find a trusted installer in your area!
Simply click on the 'Find an Installer' button at the top of this page or visitor our find an installer page to find installers near you. Then one of our trusted installation specialists will be in touch with you to discuss your options and provide you with a price for your chosen Rockdoor along with full installation of your new door.
To view our full range of Rockdoors, you can visitor our composite door styles page or alternatively, take a look at our customer door gallery or take a look at our social media @Rockdoorltd for some inspiration!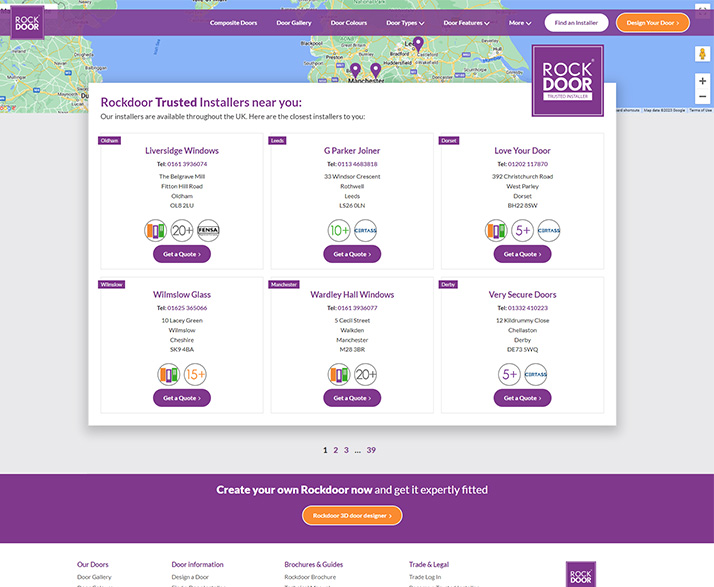 Rockdoor Brochure and Technical Manual
For more information on our range of composite doors, download our Brochure and Technical Manual.
Reasons to Choose a Rockdoor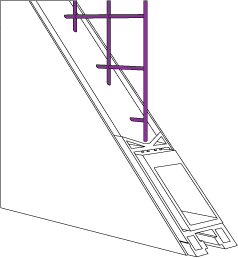 Core Benefits
Rockdoors inner strength is unsurpassed thanks to a combination of a 360° aluminium reinforced inner frame and high-density thermally efficient PU foam. Customers can also choose steel mesh reinforcing for the ultimate in security.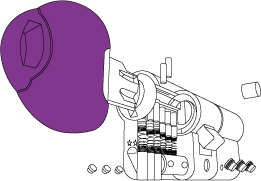 £2,000 Guarantee
Our lock cylinders are burglar proof. A TSOO7 3 star rating, SS 312 Sold Secure Diamond Standard and Secured by Design accreditation see to that, plus our £2,000 security guarantee.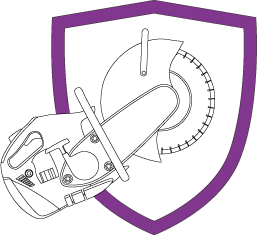 Forced Entry
Rockdoors are designed for strength, it is in our DNA. For over 25 years, we have led the way in composite door development to ensure our doors protect homes and families from unwanted intruders and forced entry.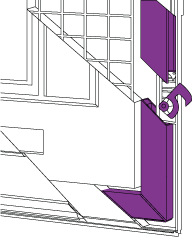 Hook up with Rockdoor
Strong sintered steel multi point hook locks with a 25mm throw, securely attach the door to the frame to ensure it cannot be forcibly opened by burglars whilst ensuring a better sound and weatherproof seal.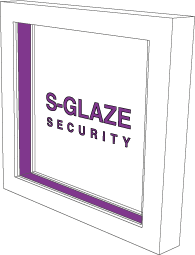 Glass Leading Security
Rockdoors feature S Glaze technology, meaning your glass is locked into your door for life, for added security. It also means no glazing cassettes are used which are prone to fading and discolouration.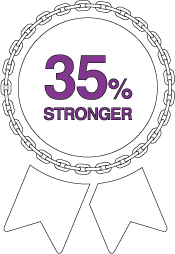 Stronger, it's Official!
Rockdoor is consistently found to be one of the most secure doors available in the UK, studies show that a Rockdoor is 35% stronger than a typical GRP door.