Door thresholds are more important than many people realise
With all the current talk of energy bills dominating the news, you may think of some of our more well-known thermal performance measures such as our S-Glaze technology or our high-density polyurethane foam core, all of which make a Rockdoor the most thermally efficient composite door choice.
Thresholds are a component of a door that often get overlooked within entrance doors, as they are more commonly thought of as just a way of integrating the outside to the interior of a home. They are in fact one of the first lines of defence for keeping your home warm!
Here at Rockdoor, we offer thresholds to suit all lifestyles and properties for your front door, back door and side doors. Our handy guide below will present you with the different types of thresholds and how they ultimately can actually make a difference in thermal performance for you home.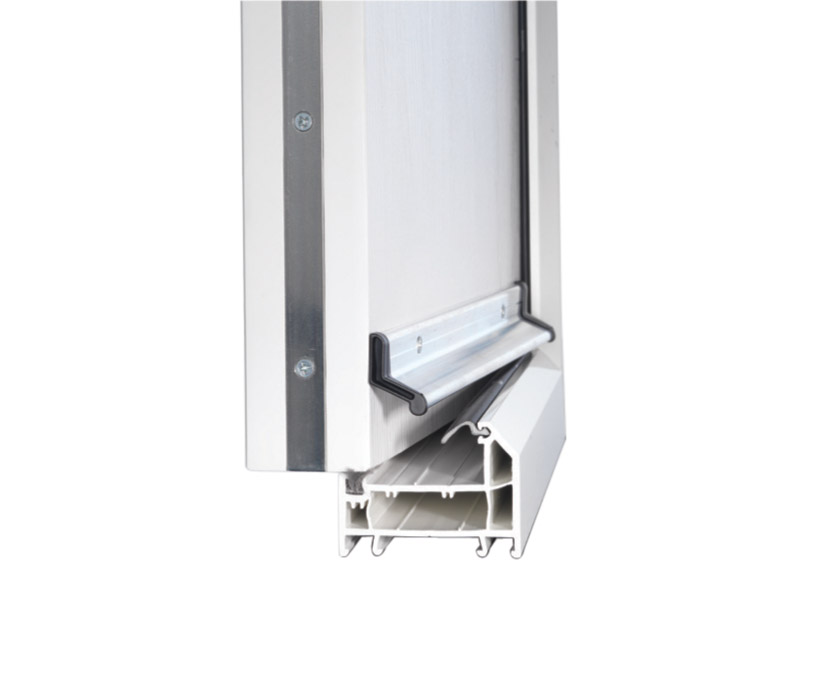 What is a composite door threshold?
Although this component of the door may go unnoticed in many entrance doors, it plays a rather crucial part in keeping your home thermally efficient and making sure your home receives a higher Door Set Energy Rating (DSER).
A threshold's purpose is to be paired with gaskets and door frames to seal the bottom opening between the sash and the frame, which prevents water ingress and reduces the chance of energy loss increasing the thermal efficiency of your home.
Depending on the location and design of your property you may require a certain type of threshold and although they are all designed to increase thermal efficiency, there are some types that are better suited than others, depending on your lifestyle choices, or the way your property was originally designed.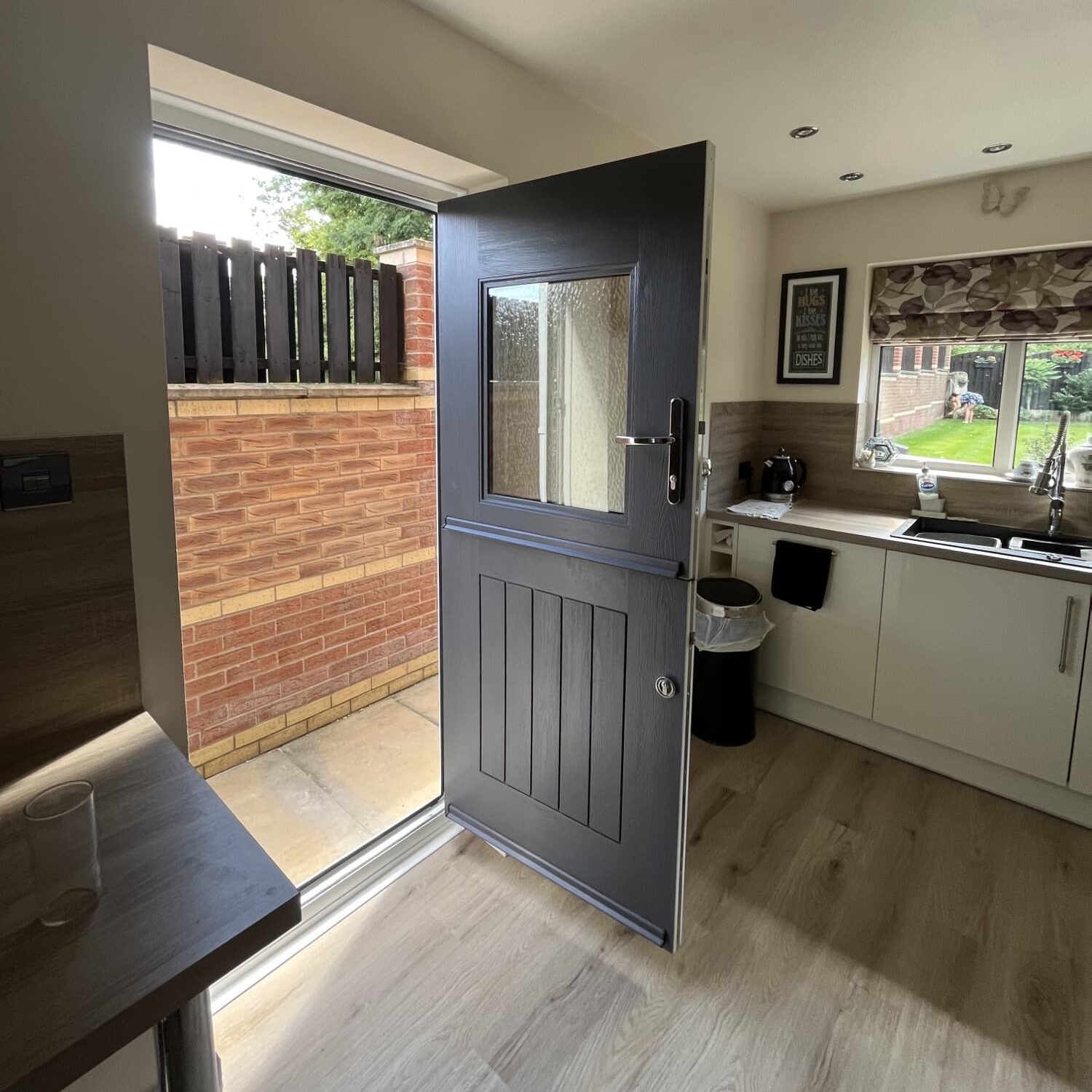 What are Rockdoor's thresholds and where are they used?
All Rockdoors' make use of a threshold to increase thermal efficiency within the home, otherwise you would be exposed to the elements, and you would have an incredibly draughty home! Therefore, you may be wondering about which thresholds we offer, which are:
Standard UPVC Threshold – One of our most popular options, many people prefer the standard thresholds due their incredible thermal efficiency and will help contribute to giving your entrance door a higher DSER! This type of threshold is generally used where the floor is raised with taller flooring such as carpet, and the floor height plays a significant part in determining whether this is the right threshold for you.
Slimline UPVC Threshold – Like the standard option, the slimline threshold offers incredible thermal efficiency and design which is integrated with the outerframe. They are not as tall as our standard option; however, this is a great option for homeowners with floors that are not as raised, such as laminate or wooden flooring.
Low Aluminium Threshold (right) – If you are a wheelchair user or have certain mobility needs, then this could be the ideal door for you given the sloping ramp which will allow easy access in and out of a property. It is also worth noting for if you have babies or young children that require prams as this threshold will allow for easier access into a home, rather than having to lift over a high threshold.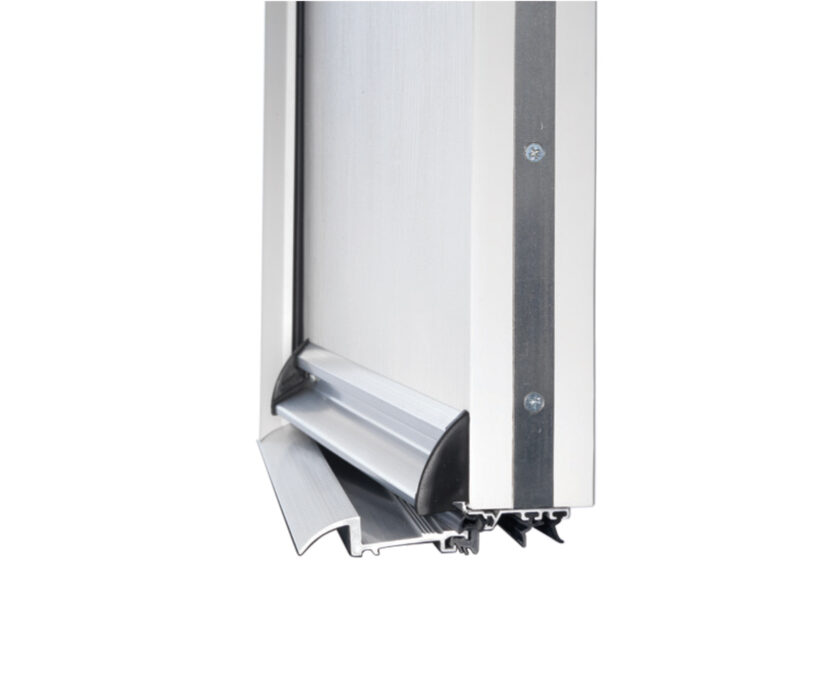 Which is the most thermally efficient threshold?
It is true that a threshold is a big consideration when choosing a new composite door, as it can improve the thermal efficiency of your household, however it is nothing to be overly too worried about if you are after a threshold for a specific reason.
There is that small of a difference between our standard and slimline thresholds that the U-values difference is miniscule, and the overall DSER's are not affected by choosing one over the other.
This doesn't mean to say that aluminium thresholds are not thermally efficient as they are also fantastic options for insulating and keeping energy inside your home. However standard or slimline thresholds will generally provide slightly better U-values than their aluminium equivalents.
Therefore, if you are after maximum thermal efficiency, then the standard or slimline thresholds will be your best option, due to the height of these acting as a taller barrier between the cold outside and the warmth of the inside of your home.
What are the advantages of our thresholds?
One of the many wonderful things about owning a composite door is that the choice is completely yours, with each door tailor-made to your exact requirements, whether you need a threshold for maximum thermal efficiency or easier access into your home.
We are known for manufacturing the most thermally efficient composite door on the UK market, which is why if you are after upgrading your entrance door to a Rockdoor, we would recommend either a standard or slimline for maximum thermal efficiency.
Although they aren't raised like a standard or slimline, our aluminium thresholds also provide fantastic thermal efficiency, however this makes them a fantastic choice for a threshold because they offer easier access for entering a property. Their low ramp allows for anyone to walk into a home with ease, especially helpful for those with young children in prams, or mobility access.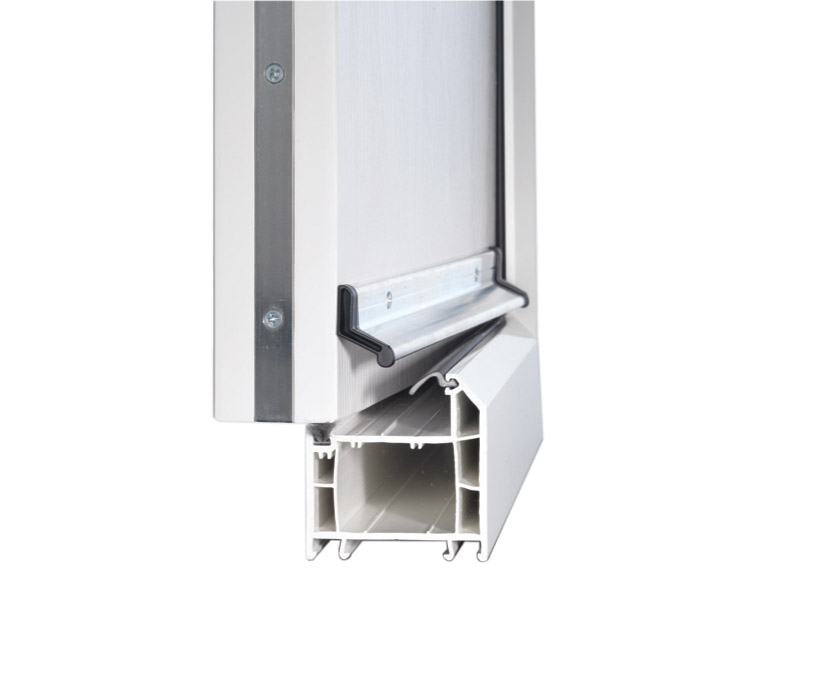 How will you know which threshold is best for you?
Whether you purchase a standard, slimline or aluminium threshold, all three provide fantastic thermal efficiency with individual advantages over one another, however the designs of some properties may not accommodate either standard or a slimline threshold, structurally.
For some people, all three could possibly be accommodated and this is where it may come down to lifestyle choices or purely for aesthetic reasons, some people enjoy the way a standard threshold is unnoticeable as it blends into the outer frame, whereas others may prefer the easier access of an aluminium threshold.
Therefore, it is worth having a conversation with your Rockdoor Trusted Installer about which threshold can suit your lifestyle better and the key differences between our options, so that you are not left confused or indecisive when it comes to your dream front, back or side door.
For more information on how our thresholds might look on your home, please visit our 3D door designer to create your dream entrance door. Or if you are ready to enquire about a door you already have in mind, then find your nearest Rockdoor Trusted Installer to you.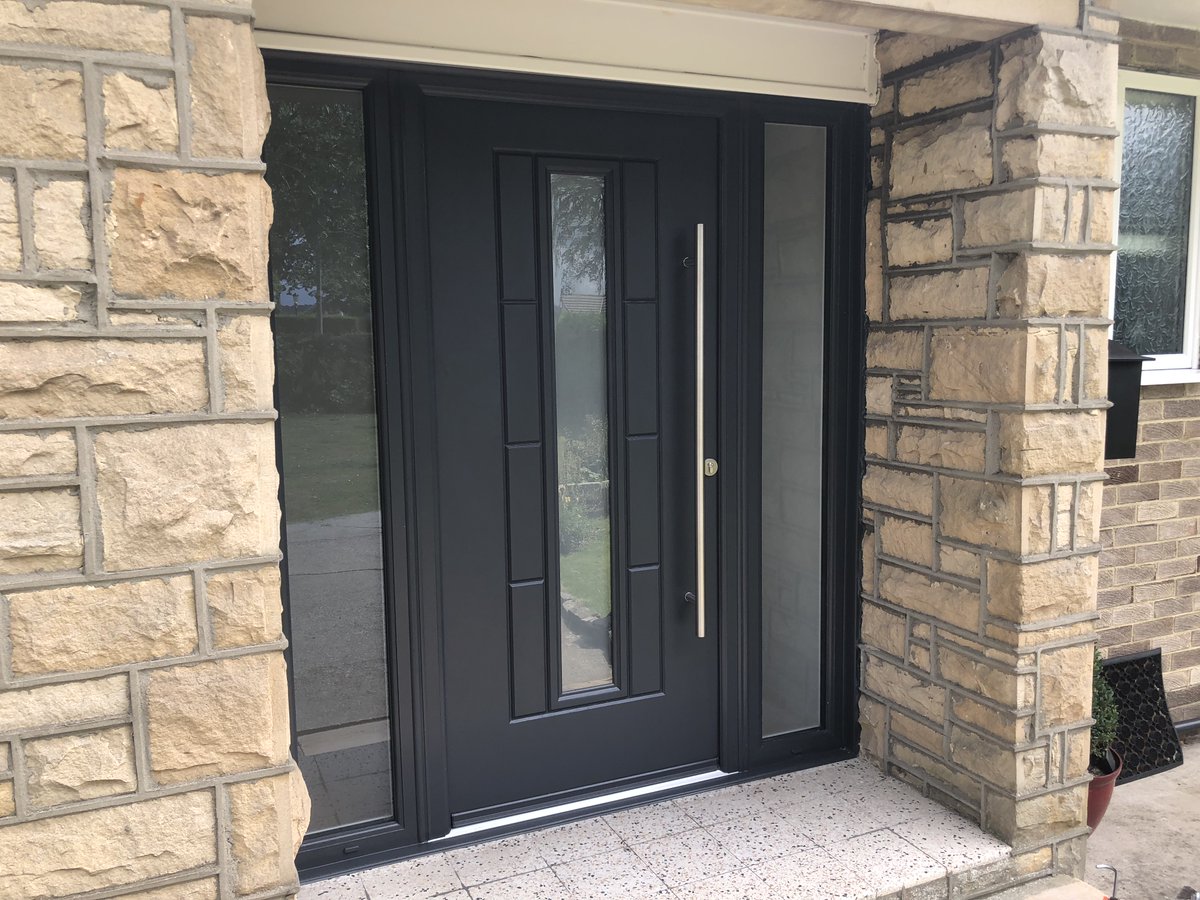 Reasons to Choose a Rockdoor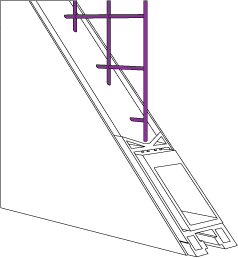 Core Benefits
Rockdoors inner strength is unsurpassed thanks to a combination of a 360° aluminium reinforced inner frame and high-density thermally efficient PU foam. Customers can also choose steel mesh reinforcing for the ultimate in security.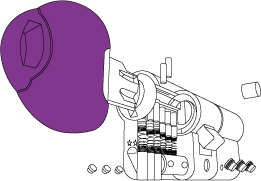 £2,000 Guarantee
Our lock cylinders are burglar proof. A TSOO7 3 star rating, SS 312 Sold Secure Diamond Standard and Secured by Design accreditation see to that, plus our £2,000 security guarantee.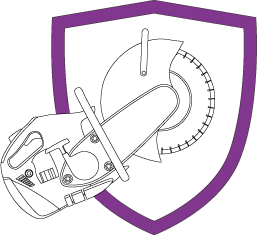 Forced Entry
Rockdoors are designed for strength, it is in our DNA. For over 25 years, we have led the way in composite door development to ensure our doors protect homes and families from unwanted intruders and forced entry.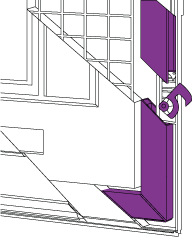 Hook up with Rockdoor
Strong sintered steel multi point hook locks with a 25mm throw, securely attach the door to the frame to ensure it cannot be forcibly opened by burglars whilst ensuring a better sound and weatherproof seal.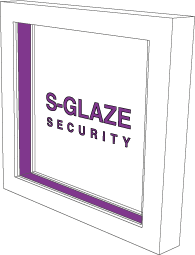 Glass Leading Security
Rockdoors feature S Glaze technology, meaning your glass is locked into your door for life, for added security. It also means no glazing cassettes are used which are prone to fading and discolouration.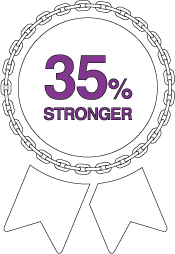 Stronger, it's Official!
Rockdoor is consistently found to be one of the most secure doors available in the UK, studies show that a Rockdoor is 35% stronger than a typical GRP door.