Design a composite door in our online door designer
With thousands of different combinations of door styles, colours, door furniture options, glazing designs, it is no wonder that picking your perfect entrance door might seem stressful, but at Rockdoor we're here to make the process as easy as possible with our 3D Door Designer.
Our door designer allows you to create your own bespoke composite door design, tailored to your taste and lifestyle, giving you a fully rotational 360-degree, high quality 3D image of your desired front door, back door, or side door.
If you want something to truly reflect how your front door will look on your home, then you can also upload an image of the front of your house to truly visualise what your dream door would look like on your home!
Once you've chosen your door, it's time to find your Rockdoor Trusted Installer. If designing a door isn't something you want to do, why not simply browse and take inspiration from our customer door gallery where you'll find all our door styles, everything from a stunning Newark Jubilee to a contemporary Vermont Continuity!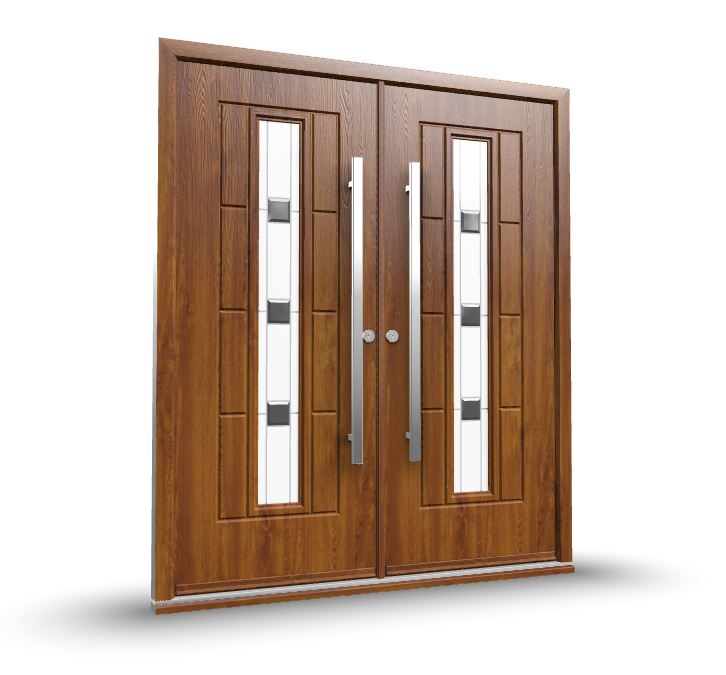 ---
View the Rockdoor range of composite doors
The Rockdoor range of composite doors comes in 25 composite door styles, all available with 13 different door colours to choose from. So no matter if you're looking for new front doors, back doors or even double doors, French doors or stable doors. There's a wide range of Rockdoor composite doors available to compliment the look and style of your home.
---
Choose a Rockdoor Trusted Installer to install your new door
You've now got your dream entrance door in mind, you know how you want your house to look, but you need to find a local installer that you can truly trust to fit it.
At Rockdoor we have an accredited Trusted Installers' network, endorsing those who are recommended by us to purchase and install the composite doors to our high standards and have completed a series of intense training courses on how to properly fit our doors.
You can find a full list of trusted installers in your area at the top-right hand corner of this page and by entering your postcode.
Once you've entered your postcode, you'll be presented with the closest installers in your area! You can either send an enquiry form via our website, or alternatively, you can contact the installer directly by phoning them on the number provided.
It really is that easy!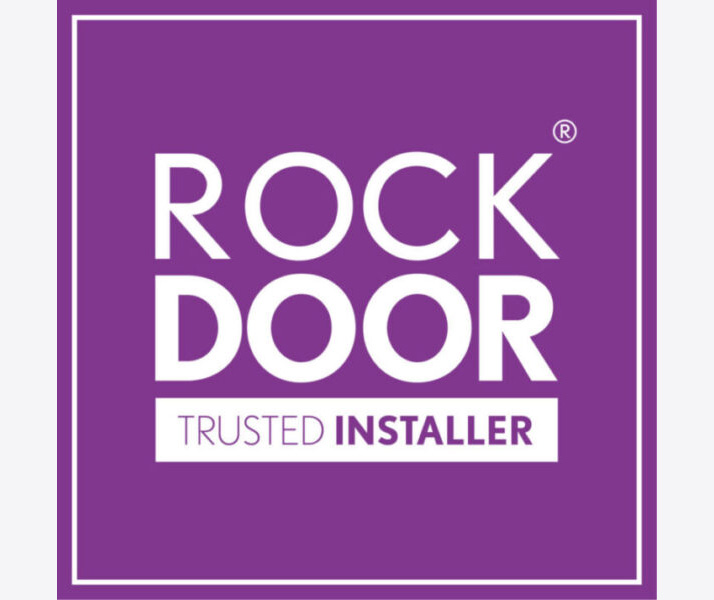 Request a quote and availability to supply and fit your chosen door
When you've selected your Rockdoor Trusted Installer, one of the first things the installer will need to do is to conduct a survey to ensure they have all the details of your door, ranging from colours and designs to the height and width, as your installer will purchase the door directly from us, ready to be fitted. Your installer will then hold the warranty for you.
There may well be several local installers in your area, however it's important to make sure you find the one which suits you by considering their availability too.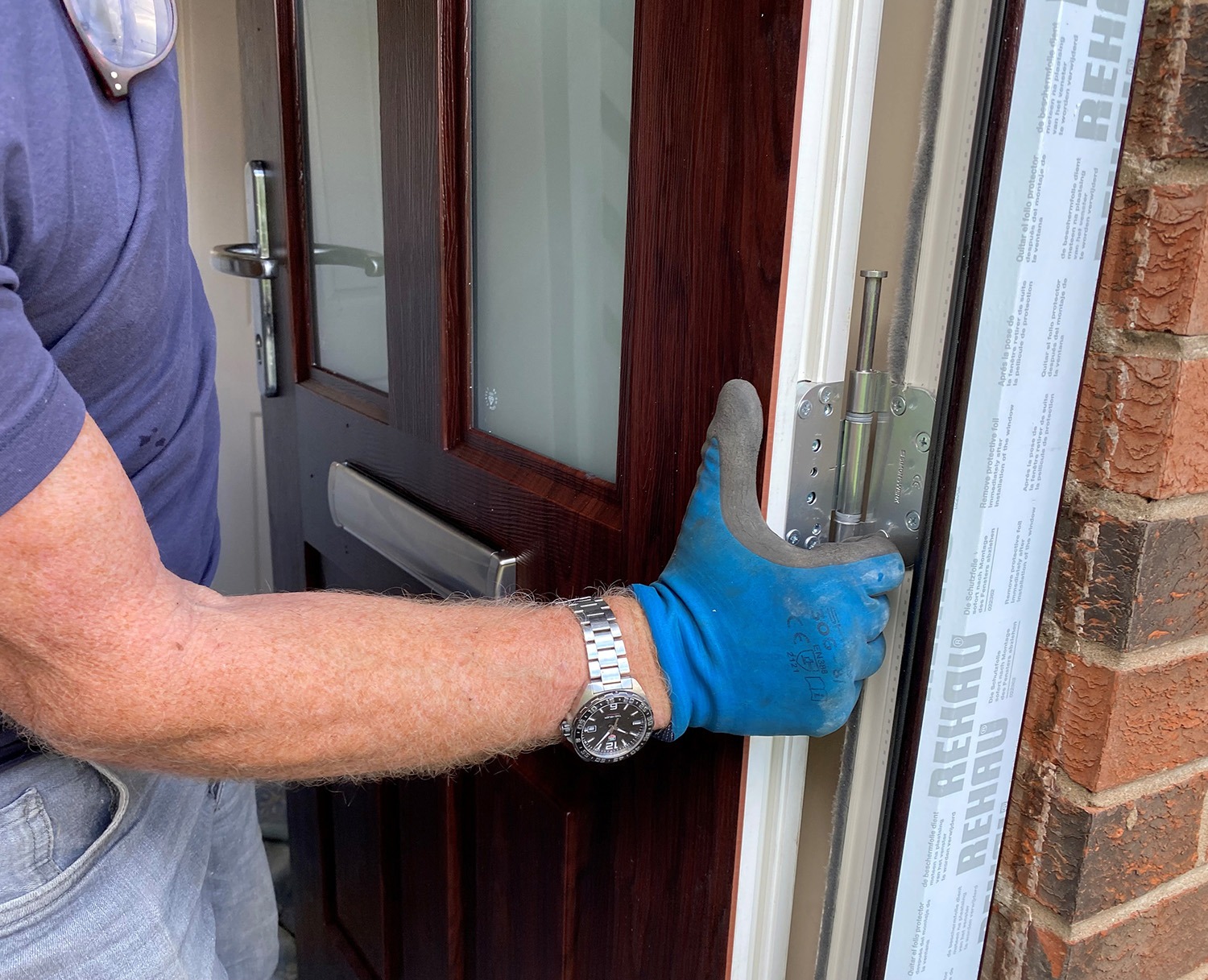 Your new door is manufactured ready for fitting
Once the door has completed production, passed our rigorous quality control checks, and has made its way to your installer's showroom, your new Rockdoor is ready to be fitted.
Upon arrival, your installer will give a final check of the door and inspect the unit, before installing your Rockdoor to our five-star installers' guide standard.
Once fitted, your chosen Trusted Installer will give you an energy rating certificate along with any useful tips on maintenance and care so that your Rockdoor will function at its best, making sure your home looks stunning whilst also proving the very best level of security.
Before your installer departs, it may also be worth asking them for a 'lock demo', especially if you have just had a Rockdoor fitted with a bar handle and switch latch!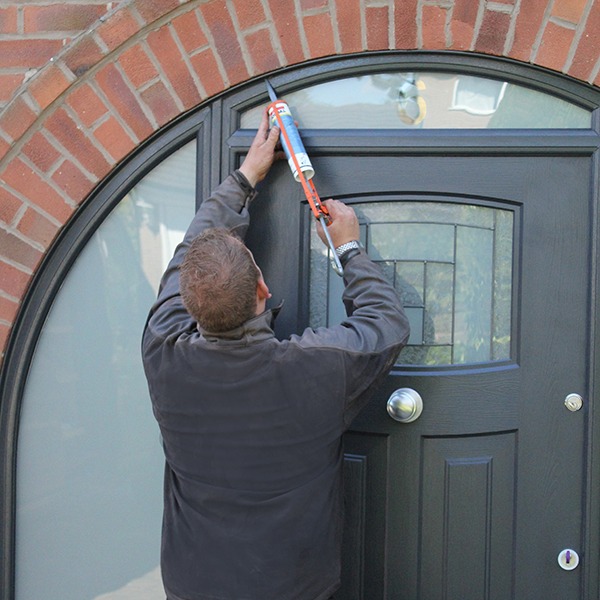 Enjoy your new Rockdoor composite door
You are now the proud owner of the Original Composite Door, Rockdoor.
Once your Rockdoor composite door installed, send us an image of your brand-new Rockdoor by tagging us on social media.
Find us on Facebook and Instagram @RockdoorLtd to keep up to date with all the latest installations and news!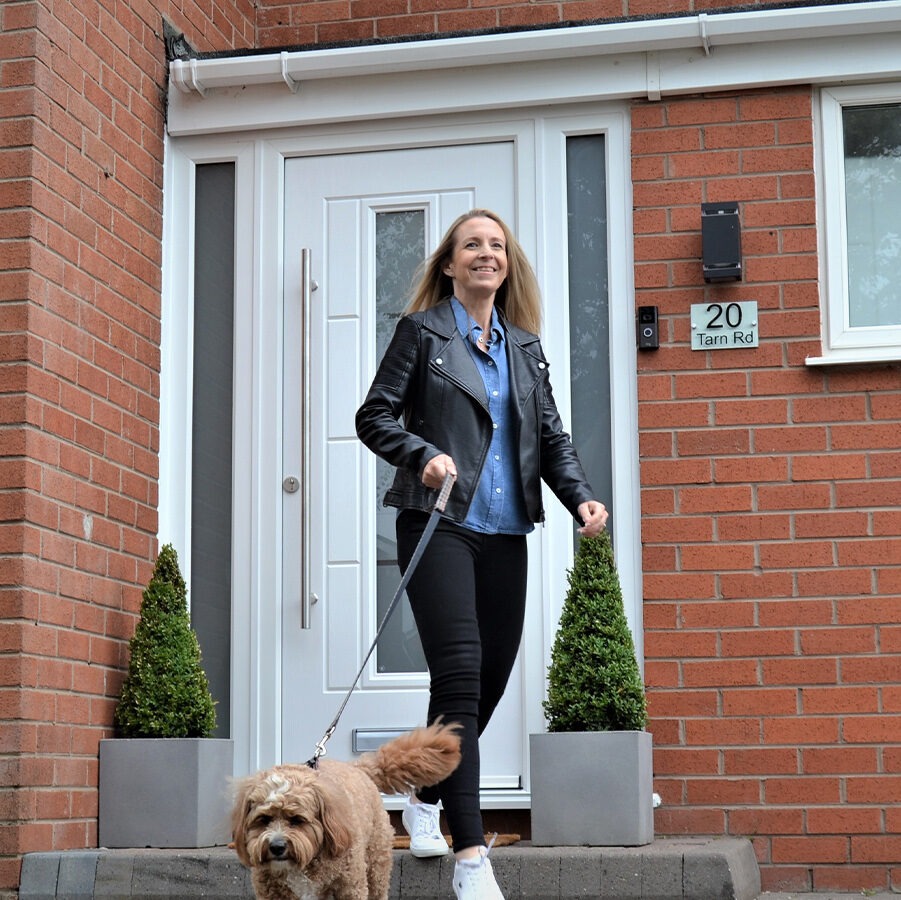 Reasons to Choose a Rockdoor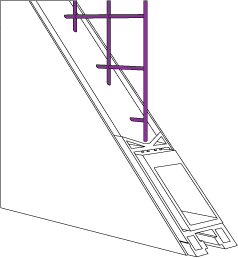 Core Benefits
Rockdoors inner strength is unsurpassed thanks to a combination of a 360° aluminium reinforced inner frame and high-density thermally efficient PU foam. Customers can also choose steel mesh reinforcing for the ultimate in security.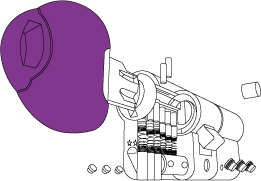 £2,000 Guarantee
Our lock cylinders are burglar proof. A TSOO7 3 star rating, SS 312 Sold Secure Diamond Standard and Secured by Design accreditation see to that, plus our £2,000 security guarantee.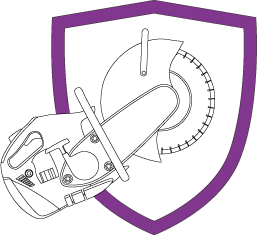 Forced Entry
Rockdoors are designed for strength, it is in our DNA. For over 25 years, we have led the way in composite door development to ensure our doors protect homes and families from unwanted intruders and forced entry.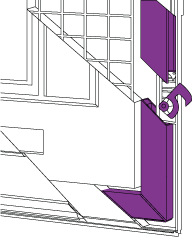 Hook up with Rockdoor
Strong sintered steel multi point hook locks with a 25mm throw, securely attach the door to the frame to ensure it cannot be forcibly opened by burglars whilst ensuring a better sound and weatherproof seal.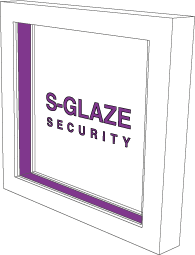 Glass Leading Security
Rockdoors feature S Glaze technology, meaning your glass is locked into your door for life, for added security. It also means no glazing cassettes are used which are prone to fading and discolouration.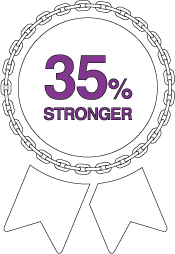 Stronger, it's Official!
Rockdoor is consistently found to be one of the most secure doors available in the UK, studies show that a Rockdoor is 35% stronger than a typical GRP door.