Always looking to improve our doors
We have worked tirelessly within Rockdoor to improve how our doors are made and injected with PU foam. PU foam not only provides Rockdoor with door strength, weight and thermal efficiency which we are proud of, but it's also what prevents the doors from bubbling.
Rockdoor skins are bonded to an inner frame with high impact adhesive and then a secret mix of Iso and Poly creates a high-density polyurethane foam that is injected into the void between the frame and skins.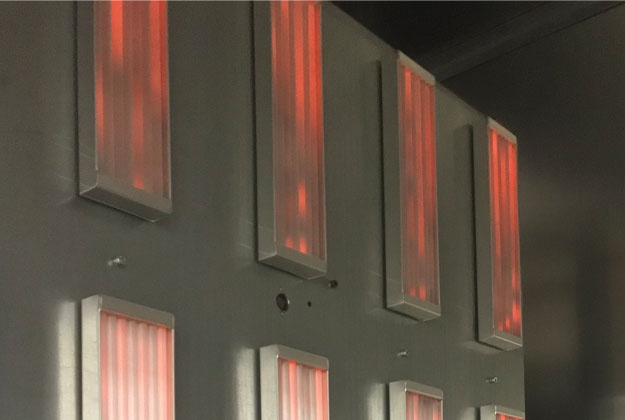 Injecting PU foam
Because every Rockdoor is made-to-measure, each needs a different amount of foam. Too much or too little – or the wrong mix, means the void doesn't fill completely and if it gets too warm in the factory, the adhesive starts to set too quickly.
When any of that happened during production, air bubbles the size of pinheads were created. These eventually expanded and turned into visible blisters in the centre and around the edge of the PVC-U skin.
Science based approach and results
To ensure next generation Rockdoors don't bubble, we've re-engineered our factory. Our foam partner's scientists have changed their chemical formulae. Barcode scanners tell the injection heads precisely how much foam to pump into each door.
And a new closed loop lagging system with inline temperature sensors automatically cools or heats the filling and glue lines to make sure all the chemicals flow as they should.
Like all doors, whether they are made using PVC-U, timber or GRP, there will be pressure on the door skins. Through Rockdoors focus on research and development, we have vastly improved the overall performance of the door and the way we fill it towards banishing the bubble.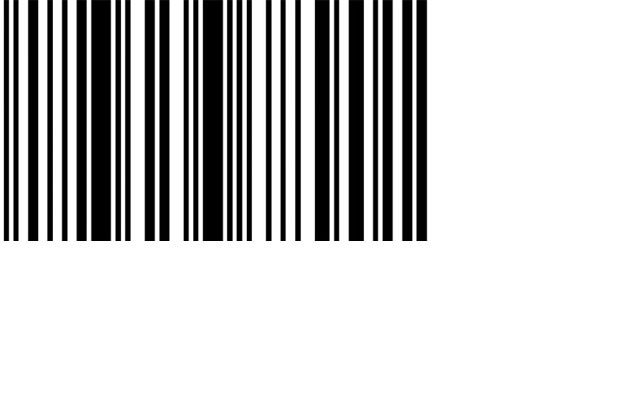 Reasons to Choose a Rockdoor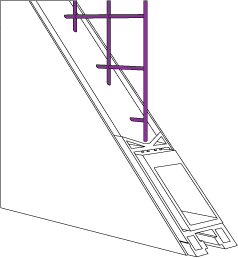 Core Benefits
Rockdoors inner strength is unsurpassed thanks to a combination of a 360° aluminium reinforced inner frame and high-density thermally efficient PU foam. Customers can also choose steel mesh reinforcing for the ultimate in security.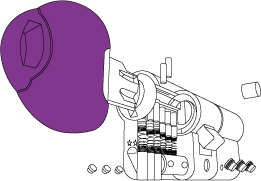 £2,000 Guarantee
Our lock cylinders are burglar proof. A TSOO7 3 star rating, SS 312 Sold Secure Diamond Standard and Secured by Design accreditation see to that, plus our £2,000 security guarantee.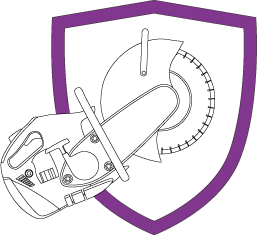 Forced Entry
Rockdoors are designed for strength, it is in our DNA. For over 25 years, we have led the way in composite door development to ensure our doors protect homes and families from unwanted intruders and forced entry.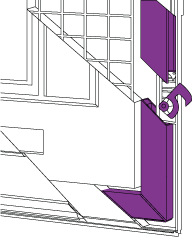 Hook up with Rockdoor
Strong sintered steel multi point hook locks with a 25mm throw, securely attach the door to the frame to ensure it cannot be forcibly opened by burglars whilst ensuring a better sound and weatherproof seal.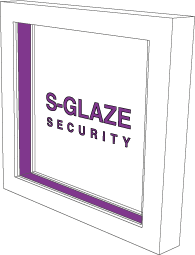 Glass Leading Security
Rockdoors feature S Glaze technology, meaning your glass is locked into your door for life, for added security. It also means no glazing cassettes are used which are prone to fading and discolouration.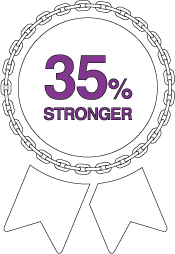 Stronger, it's Official!
Rockdoor is consistently found to be one of the most secure doors available in the UK, studies show that a Rockdoor is 35% stronger than a typical GRP door.