Your new Rockdoor composite door backed by a rock solid guarantee
Rockdoor has manufactured unique high-security composite doors since 1997. In this time, we have made great strides forward in both innovation and product quality.
Whilst we make every effort possible to ensure each and every Rockdoor leaving our production line is perfect, we recognise that on very rare occasions the delivered product might fall short of the quality you'd expect. With this in mind, Rockdoor is pleased to offer the following guarantee.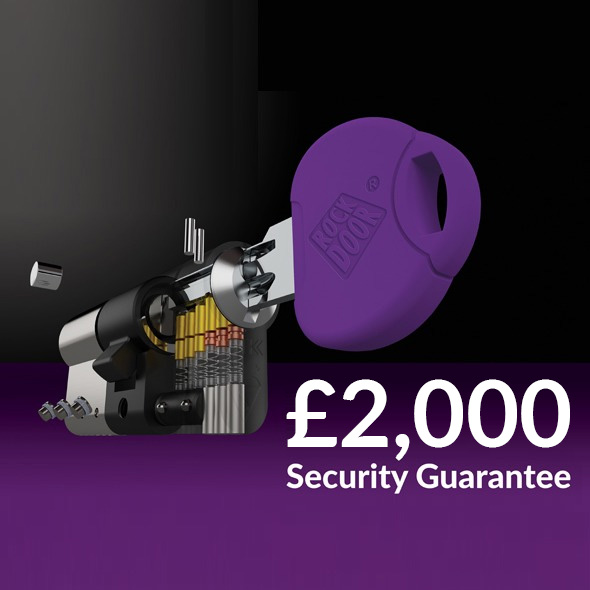 Rockdoor's guarantee overview
Rockdoors guarantee lies with GAP's direct customer (GAP Ltd is the parent company of Rockdoor), not homeowners or installer (if the installer is a third party).
10 year guarantee for white and coloured door sash, outerframe frame & double glazed unit.
5 year guarantee for sideframe profile & sideframe glass.
5 year guarantee for locking mechanisms.
£2,000 lock snapping guarantee. Terms apply.
2 year guarantee for all door furniture.
All service issues must be provided with photographic evidence & door production number.
All doors must be fitted in accordance with Rockdoors Five Star Installation guidelines.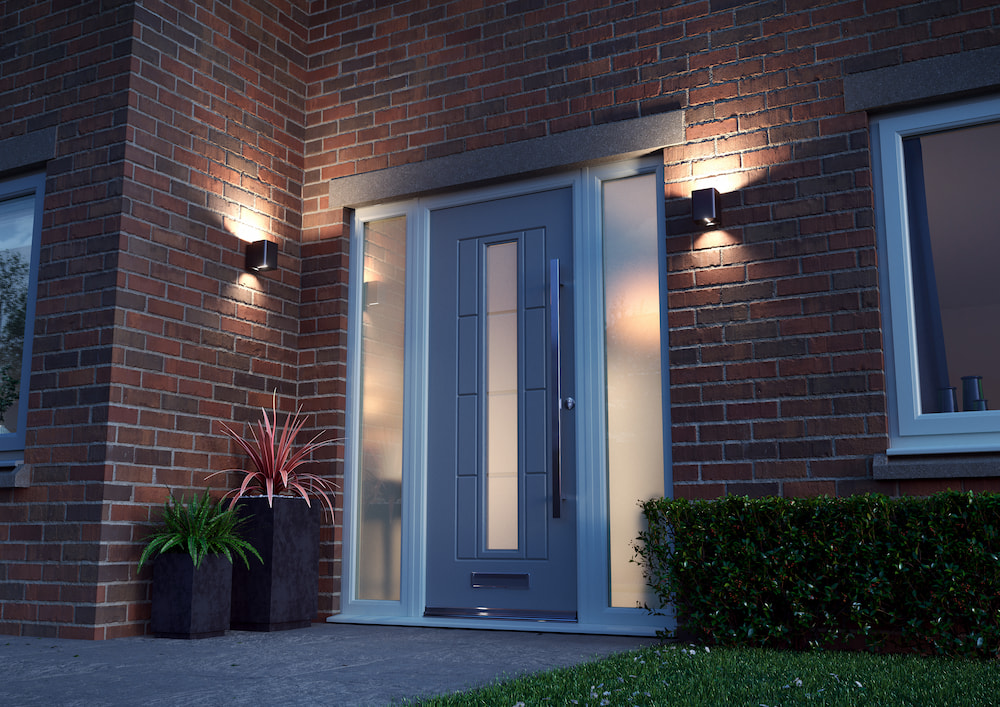 Lock snapping £2,000 security guarantee
Rockdoor lock cylinders meet the requirements of the British Kitemark TS007 3* and Sold Secure Diamond testing criteria, whilst also holding Secured by Design accreditation – the Police Crime Prevention Initiative.
Our 3 star locks have built in "Active Snap Protection" technology with an advanced internal locking system that will prevent access into the inner workings of the door bolt if it has been snapped on the outside.
Our locks will remain secure after forced entry snapping attacks, and in most cases will still be operable with the key from the inside.
We are therefore so confident of our locks that we offer a £2,000 security guarantee against lock snapping that would enable a burglar into your home.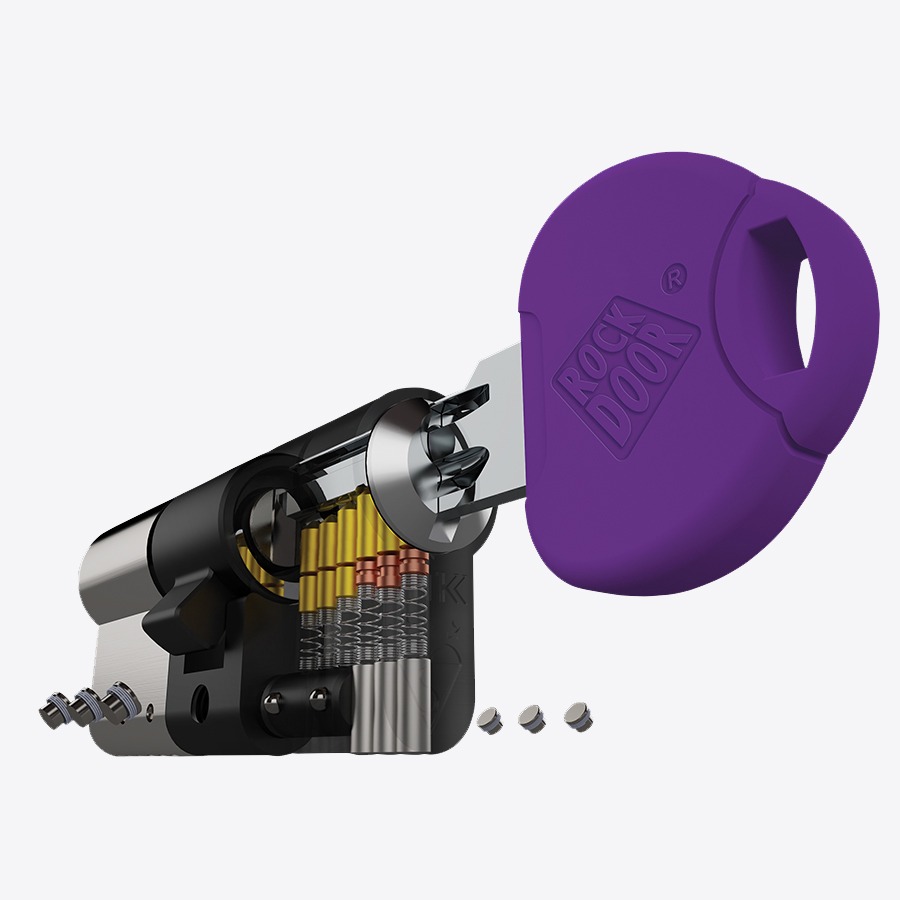 The £2,000 security guarantee only applies if all of the following conditions are adhered to.
Doors covered by the guarantee are deadlocked and the keys not left in the cylinder internally.
The products must have been fitted by a Rockdoor Trusted Installer.
Any claims must be made in writing within 28 days of the break-in providing details of the incident and MUST include the crime reference number provided by the Police Authority the crime was reported to.
A Rockdoor customer service representative will conduct a brief but detailed investigation within 28 days of the reported break-in.
The lock must be returned to Rockdoor (c/o GAP, Customer Services, Partnership Way, Shadsworth Business Park, Blackburn, BB1 2QP) for inspection with photographic evidence of the lock snapped within the door.
After investigation if the report confirms that the lock relating to the compensation guarantee was correctly fitted and maintained, according to our 5 star installation guideline, and failed due to a forced entry through the door the lock was fitted in, the claim will be processed within 28 days of the inspection.
Only one claim per installation is permissible within a guarantee period which commences at the order date.
Guarantee is valid for UK mainland installations and applies to domestic homeowners properties only.
Only available for all doors ordered after 1/02/2020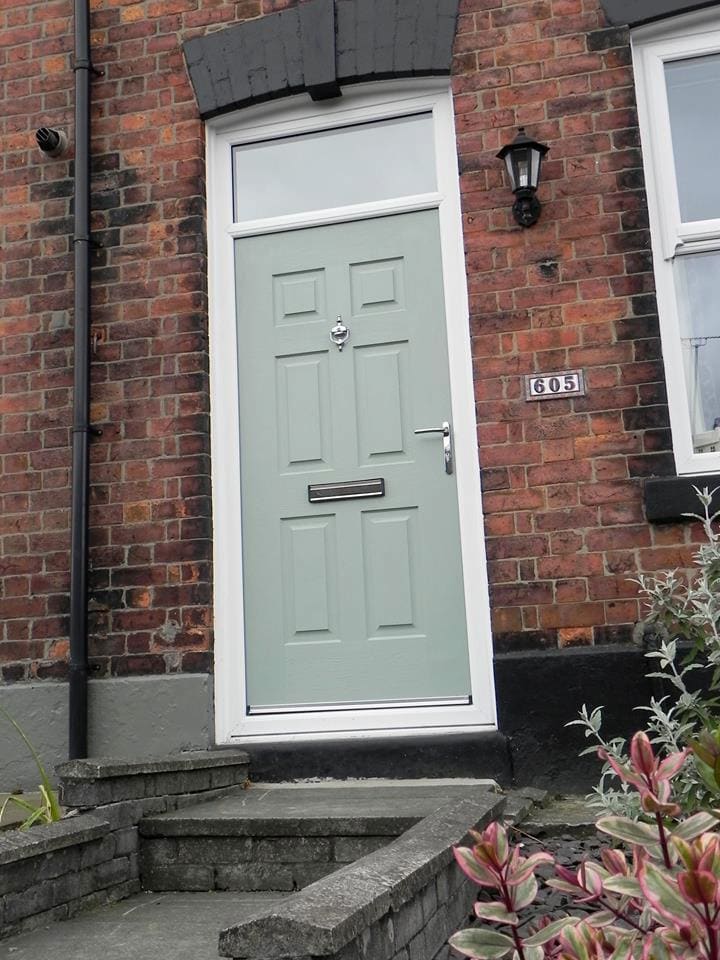 Reasons to Choose a Rockdoor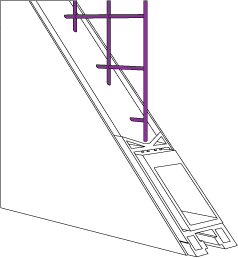 Core Benefits
Rockdoors inner strength is unsurpassed thanks to a combination of a 360° aluminium reinforced inner frame and high-density thermally efficient PU foam. Customers can also choose steel mesh reinforcing for the ultimate in security.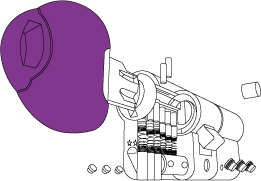 £2,000 Guarantee
Our lock cylinders are burglar proof. A TSOO7 3 star rating, SS 312 Sold Secure Diamond Standard and Secured by Design accreditation see to that, plus our £2,000 security guarantee.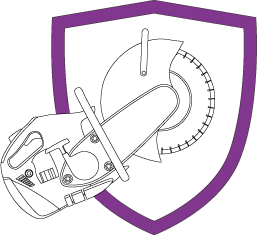 Forced Entry
Rockdoors are designed for strength, it is in our DNA. For over 25 years, we have led the way in composite door development to ensure our doors protect homes and families from unwanted intruders and forced entry.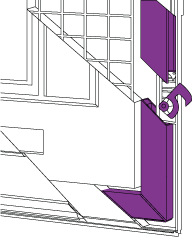 Hook up with Rockdoor
Strong sintered steel multi point hook locks with a 25mm throw, securely attach the door to the frame to ensure it cannot be forcibly opened by burglars whilst ensuring a better sound and weatherproof seal.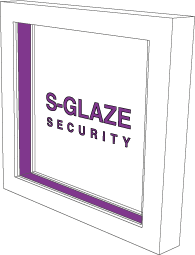 Glass Leading Security
Rockdoors feature S Glaze technology, meaning your glass is locked into your door for life, for added security. It also means no glazing cassettes are used which are prone to fading and discolouration.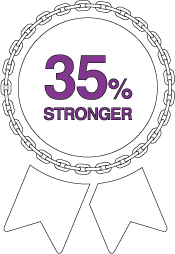 Stronger, it's Official!
Rockdoor is consistently found to be one of the most secure doors available in the UK, studies show that a Rockdoor is 35% stronger than a typical GRP door.