Accreditations are what makes your door complete
When it comes to composite door manufacturing, there are a number of production guidelines to comply with. Whether that be for UK building regulations, or to display the security testing, each of our accreditations is unique to a specifically tested element of the door.
From the British Standards Institution (BSI) to Secured by Design (SBD), there are several certifications we have at Rockdoor, with some being industry firsts too!
In this short guide we are going to break down some of the main accreditations we have received at Rockdoor, why we have received them and what that means to you as a homeowner.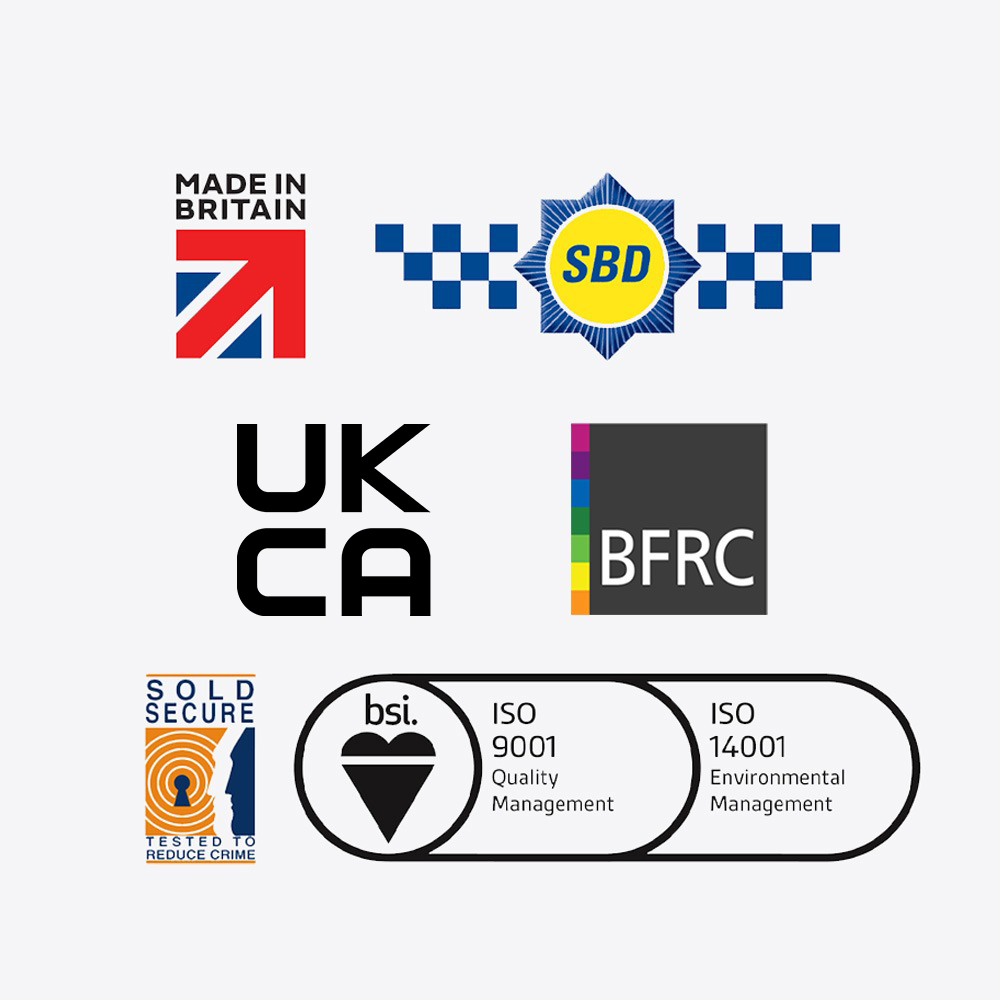 PAS24 – Keeps you safe
PAS24, which stands for Product Assessment Specification, sets testing standards in order to measure the effectiveness and the overall security performance of all composite doors, including our Rockdoors. These standards are not only regularly updated, but they are also accepted as the absolute minimum of door and window security for most homes.
With burglaries on the rise year-on-year in the UK, there has never been a more fitting time to know you're investing in a product that is certified by the British Standards Institution (BSI).
Although PAS24 is only a legal requirement for new build properties, if you're living in a house more than 10 years old or unless your door has been recently updated, it's unlikely that your entrance door will be PAS24 accredited. All our Rockdoors come with this accreditation as standard, leaving you undoubtedly protected with fantastic security performance.
If you are looking to buy any composite door, you should always check that your new door comes with the PAS24 accreditation as standard – if not, you could be at greater risk of someone breaking in and entering into your home!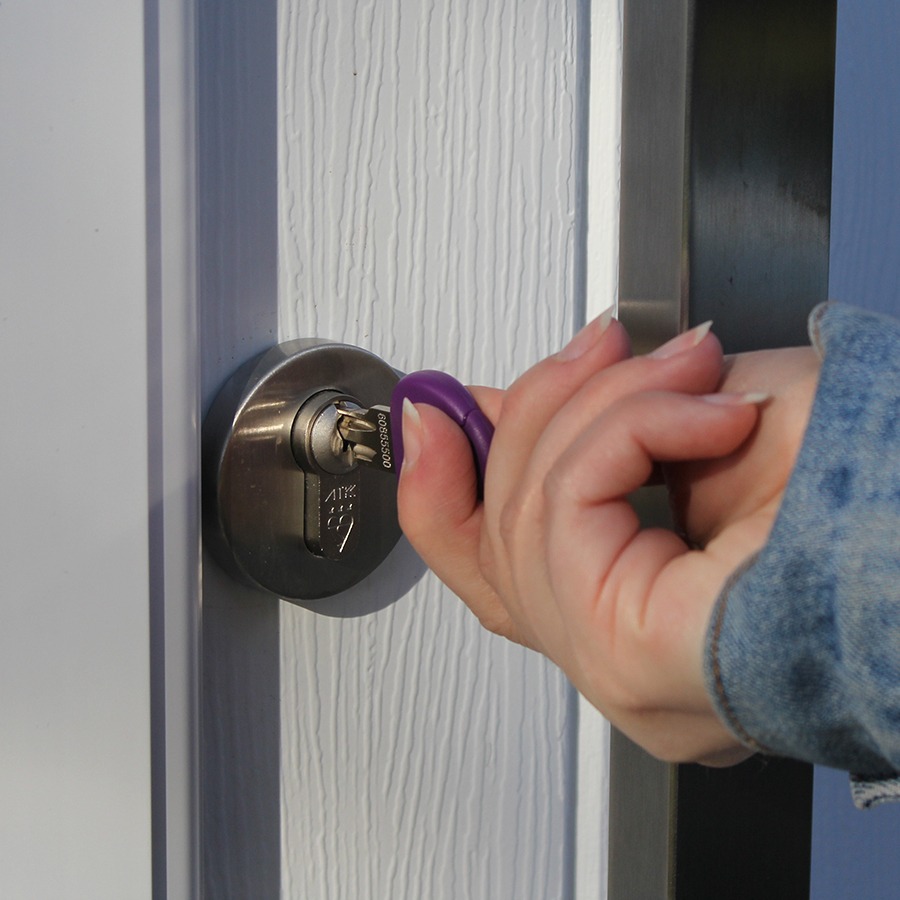 Secured By Design –  Keeps intruders out
This official police-backed security initiative was created in the late 1980's to counteract the high levels of burglaries. And we're so proud that Rockdoor were the first-ever composite door manufacturer to achieve the Secured by Design accreditation for our double doors – something we are still so very proud of today.
One of our main accreditations, Secured by Design was designed to combat the past standards of windows and doors made after the social housing boom, where homes were built and installed as cost-efficiently as possible, without much thought to security and thermal efficiency. Design flaws allowed intruders to gain access quickly and easily through the glazing on a number of products, and slip in and out again without being heard!
Nearly all of our Rockdoors can be manufactured to Secured by Design specification, which includes additional security measures to our already incredibly secure range of composite doors.
This includes – wire mesh reinforcing, 6.8mm laminated backing glass and any letterplates to be TS008 accredited, a special type of design approved in Part Q of UK building regulations that prevents burglars 'fishing' through letterplates.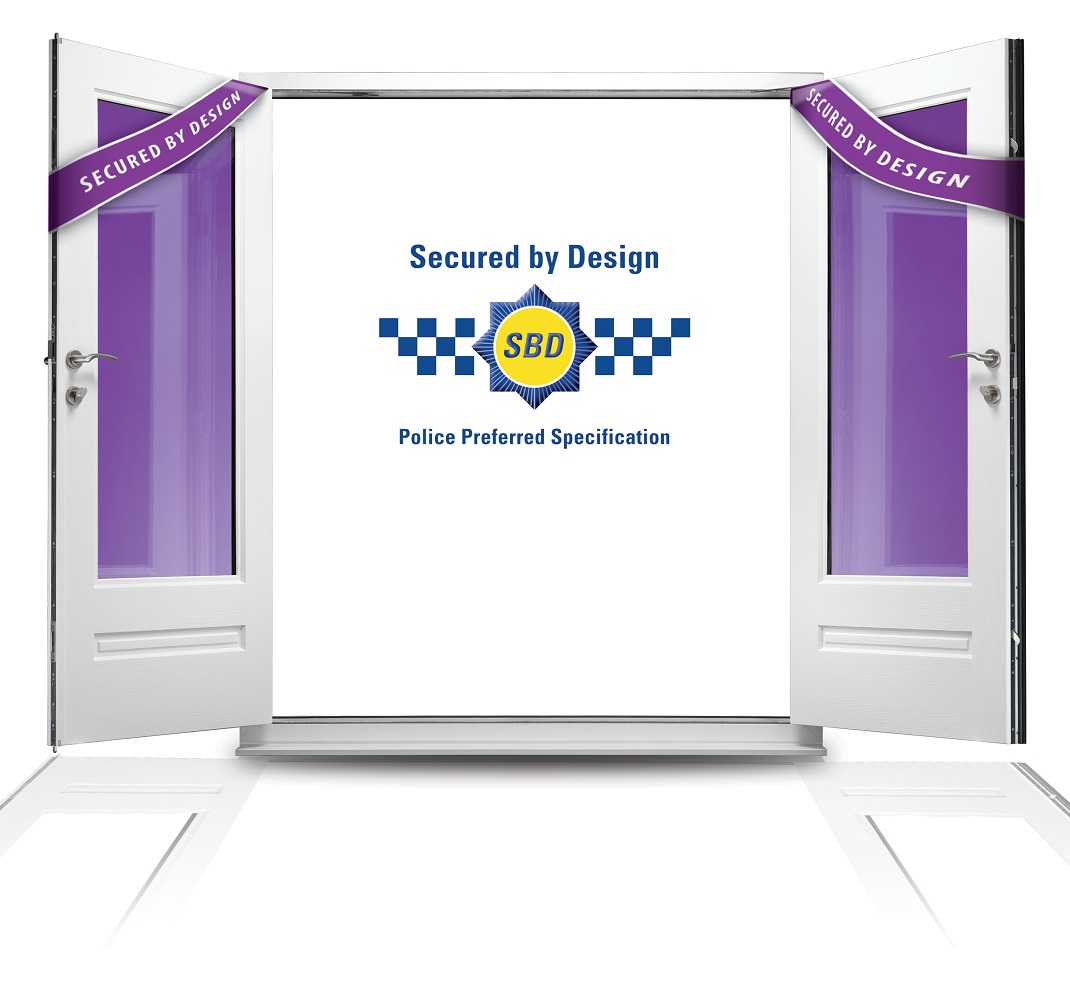 Build Check – Proves authenticity
Another one of our accreditations is the Build Check, which is a BFRC (British Fenestration Rating Council) approved independent testing agency who carry out energy rating tests on a number of products, including our Rockdoors.
These energy rating tests are what give your Rockdoor's energy performance some authenticity and checks that the ratings we give our products are accurate.
The independent testing agency perform multiple tests on various performance indicators of our doors, including the DSER (Doorset Energy Rating), U-values, water tightness and weather testing! All to make sure that what we say you're getting with a Rockdoor is what you're actually getting.
It is no surprise that our Rockdoors are continually passing these tests with flying colours, as we continually strive to improve our products to be better than just the 'standard', giving you and your family full confidence in our fantastic range of entrance doors.
To view our fantastic range of PAS24, Secured by Design and Build Check certified doors, why not check out our 3D door designer, to create your dream door. Or if you already know what you want in mind, then find an installer today!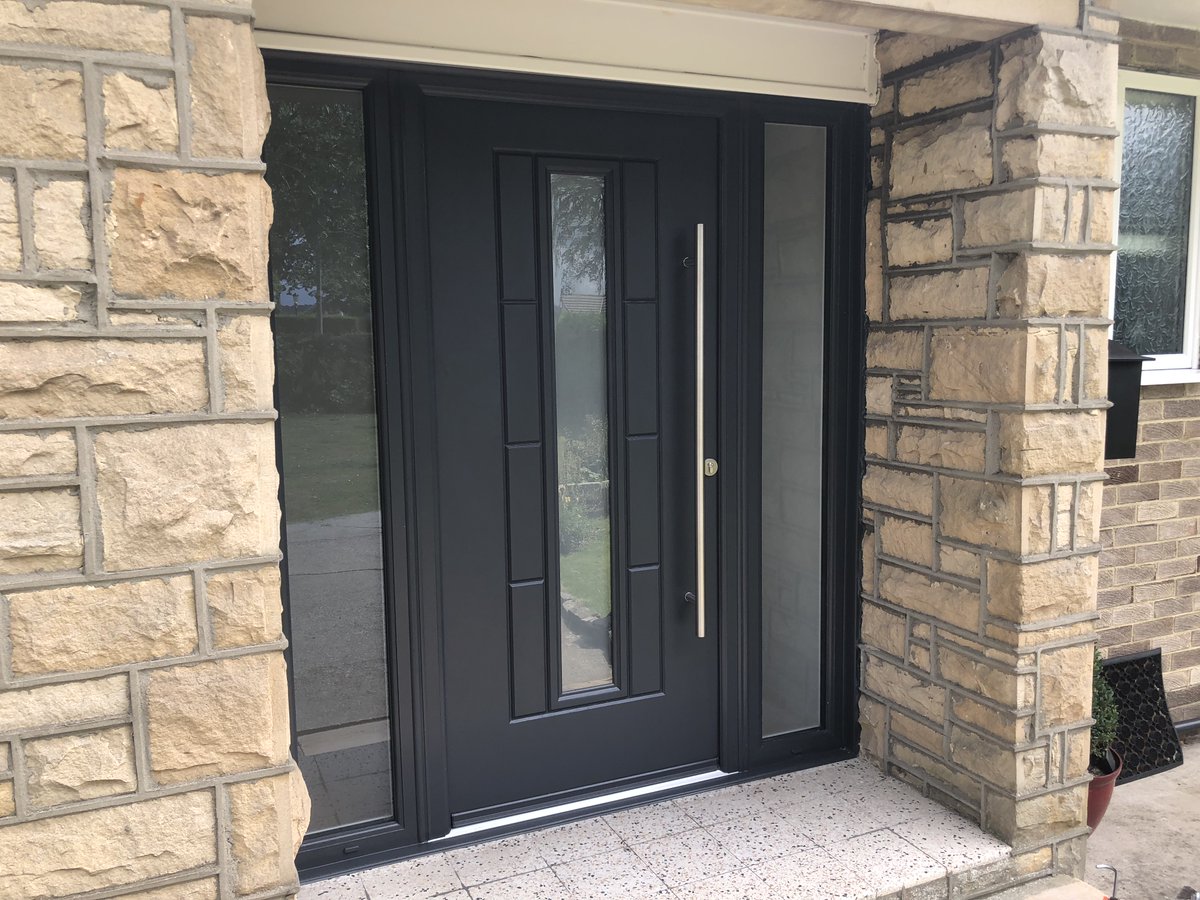 Reasons to Choose a Rockdoor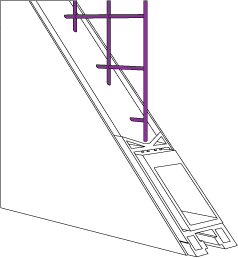 Core Benefits
Rockdoors inner strength is unsurpassed thanks to a combination of a 360° aluminium reinforced inner frame and high-density thermally efficient PU foam. Customers can also choose steel mesh reinforcing for the ultimate in security.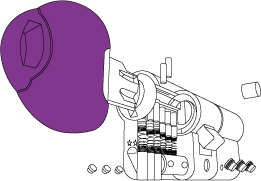 £2,000 Guarantee
Our lock cylinders are burglar proof. A TSOO7 3 star rating, SS 312 Sold Secure Diamond Standard and Secured by Design accreditation see to that, plus our £2,000 security guarantee.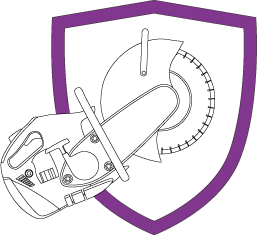 Forced Entry
Rockdoors are designed for strength, it is in our DNA. For over 25 years, we have led the way in composite door development to ensure our doors protect homes and families from unwanted intruders and forced entry.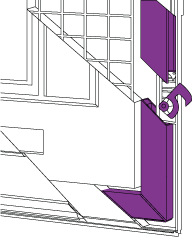 Hook up with Rockdoor
Strong sintered steel multi point hook locks with a 25mm throw, securely attach the door to the frame to ensure it cannot be forcibly opened by burglars whilst ensuring a better sound and weatherproof seal.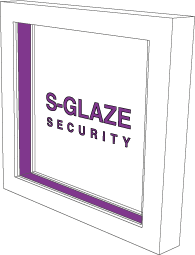 Glass Leading Security
Rockdoors feature S Glaze technology, meaning your glass is locked into your door for life, for added security. It also means no glazing cassettes are used which are prone to fading and discolouration.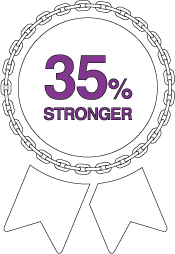 Stronger, it's Official!
Rockdoor is consistently found to be one of the most secure doors available in the UK, studies show that a Rockdoor is 35% stronger than a typical GRP door.