Posted by Lea · April 5th 2016
Choosing the right door for your home can be a tough decision particularly as choosing a poor quality door can leave you out of pocket and could potentially leave you and your family vulnerable to threats such as burglary
Composite doors are becoming the first choice for many, whether it's a front or back door, over the years homeowners have learnt that a composite door is the best way to keep the warmth in and thieves out! Below we explain what a composite door is, why they have grown in popularity so much over the last 10 years and why a Rockdoor is the superior door of choice.
What is a Composite Door?
Composite doors are specifically designed to eliminate the flaws of timber doors in terms of security, thermal efficiency and poor performance through expansion and contraction. A typical composite door can be constructed of multiple materials such as GRP, timber and insulating foam. Timber inner frames are used to provide structural strength to the door its self in the same way as an internal door.
Composite doors are suitable for use as front doors and back doors in your home and also available as double doors, French doors and stable doors allowing you to easily replace your existing doors and gain the benefits of a composite door in the process.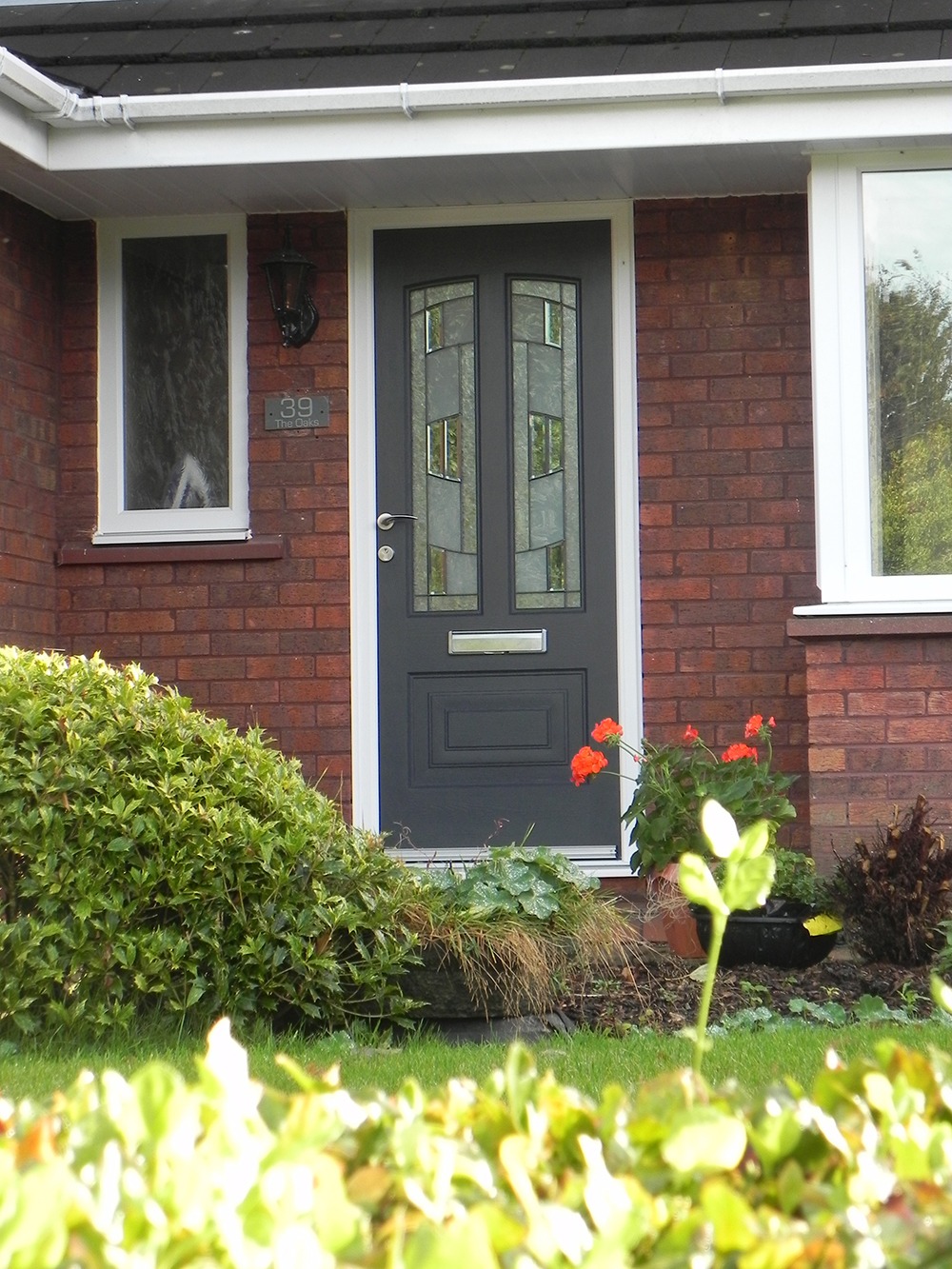 What is in a Rockdoor Composite Door?
Whilst most composite doors are a mixture of materials (as mentioned above, GRP, Timber and PU Foam are most typically used), a Rockdoor is different as we use PVC for the door sash, inner frame and outer frame with a solid insulating core. This means the materials work as one ensuring optimum performance.
As a Rockdoor is made to measure and not cut to fit, this ensures the door is the perfect strength for the aperture it's being used for. When a GRP composite door that is strengthened with timber is cut down, it weakens its overall strength and security leaving your home vulnerable to burglary.
Our Ultimate range of doors is our premium range of composite doors, and so feature Carbon Fibre reinforcement, a material so strong that it's used in Formula 1 cars and a range of Aerospace and Military equipment. Not only does Carbon Fibre bring unbeatable strength to our doors but it also helps us to have the widest range of A++ Energy Rated doors available.
Key benefits of a Rockdoor composite door:
Unbeatable strength for outstanding security.
Cost effective – will outlast a uPVC or timber door.
Widest range of A++ rated doors
Excellent sound proofing quality.
Thousands of door and glass variations across 3 series', the Ultimate, Elite and Select – something to suit all styles and budgets.
Extremely low maintenance.
Secured by Design, a police backed initiative available.

For more information on our range of Rockdoors, simply find your local trusted installer or download our brochure to see our styles of front, back, stable and French Doors.