What are smart doorbells and how do they work?
For many years, when businesses and homeowners wanted to monitor activity outside their properties, they would install CCTV cameras on the outside of their property. However, for the majority of homeowners, this hasn't been something many have chosen to do.
For some, it might have been the complexity of the systems with cameras and recording equipment in the home. For others the sheer cost of the equipment and the installation compared to a simple burglar alarm which is usually enough to put off most opportunistic thieves.
However, in recent years people's attitudes towards home security has changed with many more people now opting for these smart doorbells. With the range of these devices ever growing from a whole multitude of manufacturers. Your choice is almost endless.
They're no long restricted to the most security obsessed and technology savvy individuals. With many having the option of storing their security footage in the cloud (that simply means available for you to view from anywhere and from any device without you having to be at home).
The technology in these devices has advanced so much now, that the majority include advances such as night-vision cameras, allowing you to see activity activity outside of your home 24 hours a day.
Apart from convenience though, it is believed that the camera features act as a deterrent for any criminals or intruders looking to burgle a property thanks to their ability to record and capture live images in high quality resolution.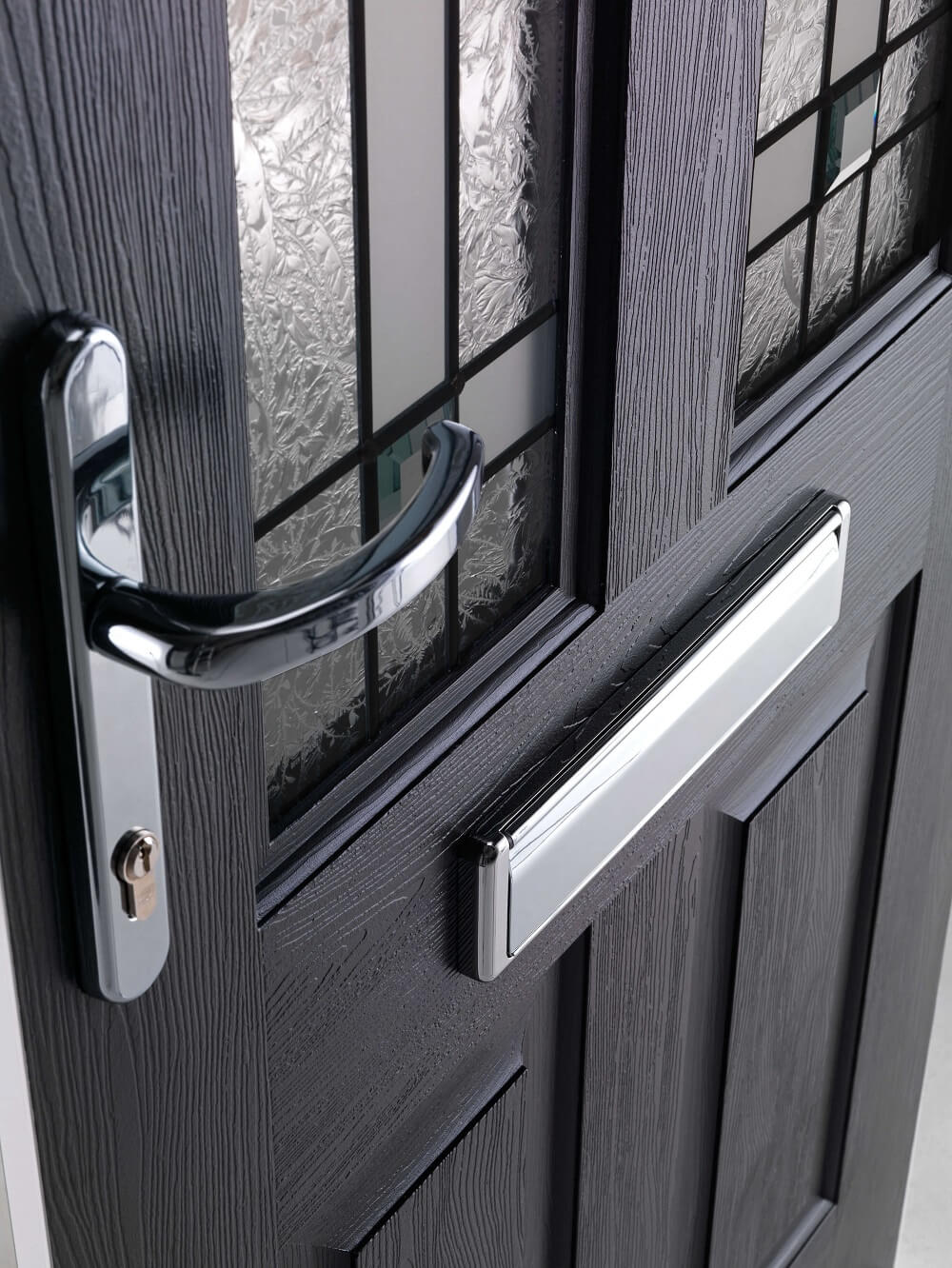 Rockdoors' are another option for securing your home
There is no denying how capable smart doorbells are for monitoring activity outside of your home in the vicinity of your doorbell. When you're not home, should the worst happen and you become the victim of a burglary. Your smart doorbell should capture any activity from the location of the device which can be shared with the police in the hope of apprehending the criminals.
But better still, just like the old adage says; 'prevention is better than cure', ensuring your home remains secure from criminals by keeping windows, especially ground floor windows and doors which should be kept locked when you're not home and overnight is key.
Thieves will often look for weak windows or doors which they can force open, they're far less likely to break glass or do anything which could alert neighbours of passers by to their presence.
It may sometimes seem like all doors are the same, but not all are built to the specification of the police backed accreditation 'Secured by Design.'
All our Rockdoor's feature the best security measures possible for a composite door, including our very own S-Glaze technology, which ensures the glazing forms part of the door rather than a removable item.
Other security features include an aluminium reinforced sub-frame, a high-density polyurethane foam core, multi-point locking systems, a three-star diamond lock cylinder and optional wire mesh reinforcing.
We offer the most secure composite door in the UK for a reason, we won't be beaten on security. In addition to this, we are also able to offer our doors designed to specification in line with the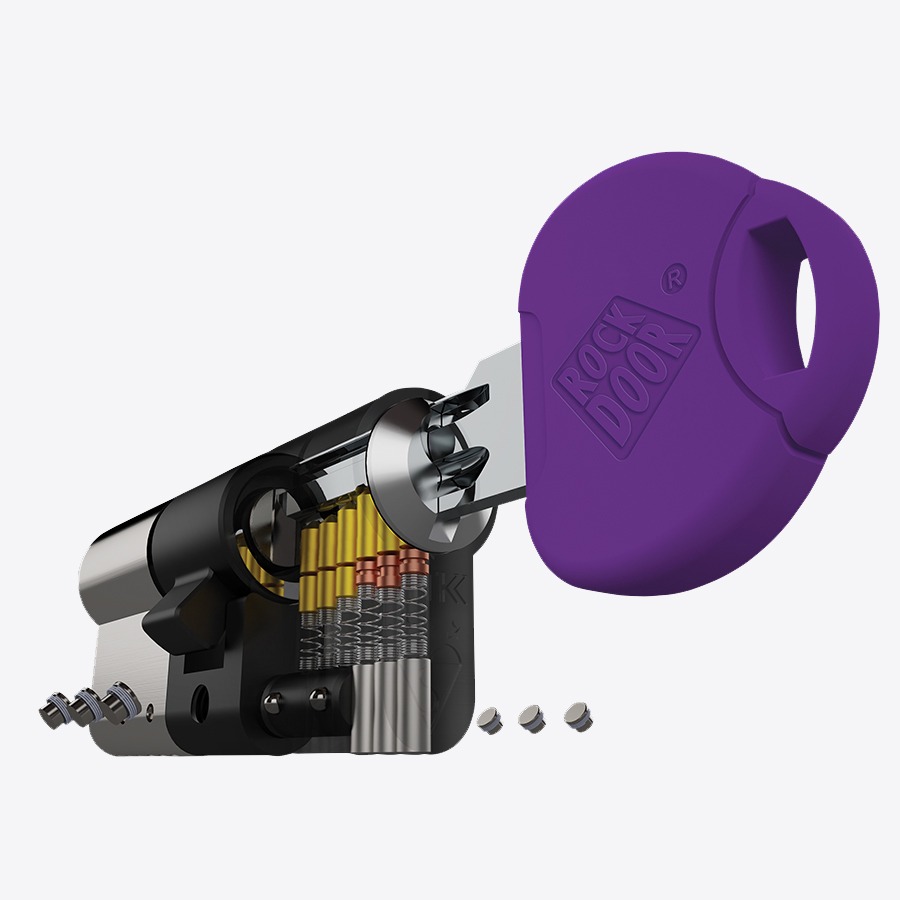 What about a smart doorbell on a Rockdoor?
This combination of both security and style from a Rockdoor and the camera-based technology could be the perfectly matched deterrent for any intruders looking to gain access to your home.
Mixing an existing Rockdoor with a smart doorbell could definitely be useful if you are looking to modernise your traditional doorbell, but you definitely shouldn't rely on a smart doorbell alone.
Not only this but statistically, the majority of home break-ins occur through the back door or side door of your home, where there isn't going to be a doorbell positioned anyway!
You can't rely on a doorbell alone to keep your home secure. Let Rockdoor help you with that. Our locks even come with a £2,000 security guarantee, for that extra peace of mind you need, which no smart doorbell would even consider offering!
To view your dream entrance door on your house, visit our 3D door designer and choose from over 28 door styles and multiple colours, or if you already know what you have in mind, find an installer in your area today.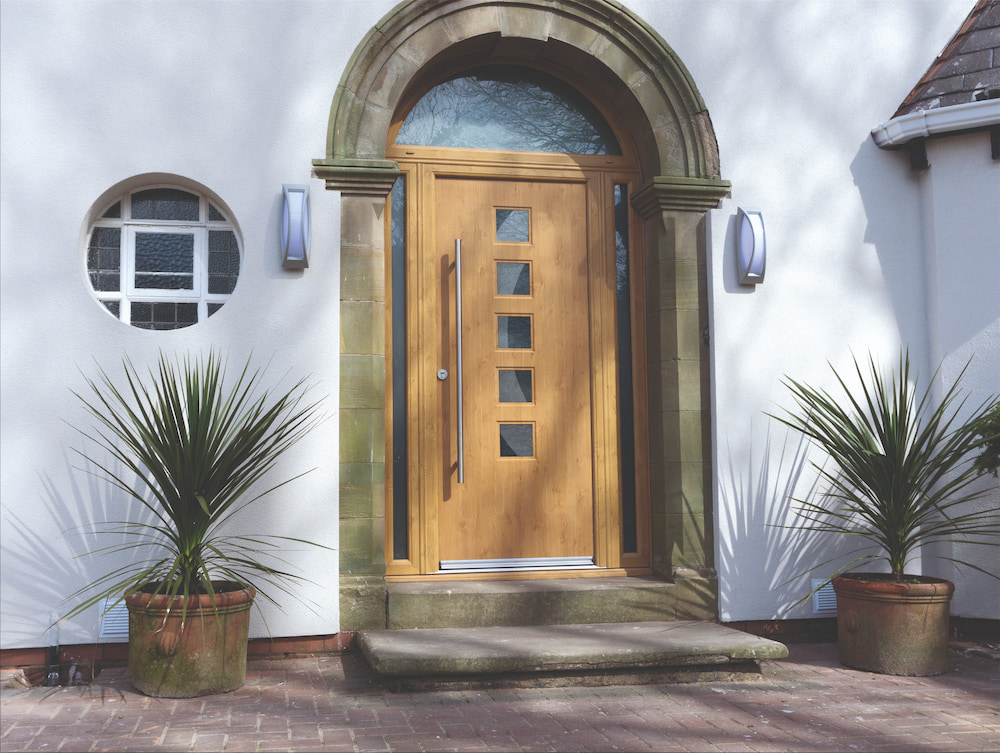 Reasons to Choose a Rockdoor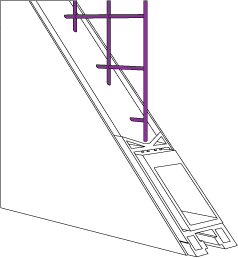 Core Benefits
Rockdoors inner strength is unsurpassed thanks to a combination of a 360° aluminium reinforced inner frame and high-density thermally efficient PU foam. Customers can also choose steel mesh reinforcing for the ultimate in security.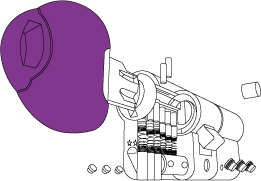 £2,000 Guarantee
Our lock cylinders are burglar proof. A TSOO7 3 star rating, SS 312 Sold Secure Diamond Standard and Secured by Design accreditation see to that, plus our £2,000 security guarantee.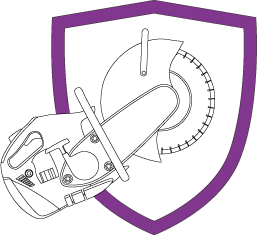 Forced Entry
Rockdoors are designed for strength, it is in our DNA. For over 25 years, we have led the way in composite door development to ensure our doors protect homes and families from unwanted intruders and forced entry.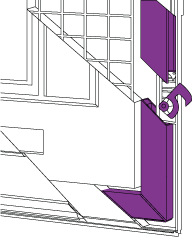 Hook up with Rockdoor
Strong sintered steel multi point hook locks with a 25mm throw, securely attach the door to the frame to ensure it cannot be forcibly opened by burglars whilst ensuring a better sound and weatherproof seal.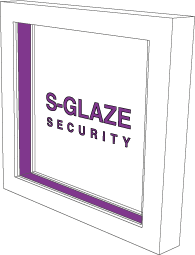 Glass Leading Security
Rockdoors feature S Glaze technology, meaning your glass is locked into your door for life, for added security. It also means no glazing cassettes are used which are prone to fading and discolouration.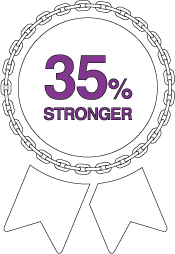 Stronger, it's Official!
Rockdoor is consistently found to be one of the most secure doors available in the UK, studies show that a Rockdoor is 35% stronger than a typical GRP door.