Posted by Regan · October 20th 2023
Perfect Door Installations Keep on Coming
It's been another fantastic month of Rockdoor installations, up and down the country we have had many more happy homeowners who are delighted with the results of their new composite door installs.
September was our best month yet for entries from our Trusted Installer network, with the number of entries growing week on week and many perfect installations received, it's getting more and more difficult for the judges to choose a winner.
However, there can only be one winner for the month! Therefore, we are delighted to announce that the winners of the Installation of the Month award for September are Very Secure Doors.
Their installation of this gorgeous Irish oak on white Indiana, whilst an incredibly stunning entrance door, features a flawless installation, including faultless and consistent air gaps all the way around the perimeter of the door sash, with an impeccable viewing gap when opened.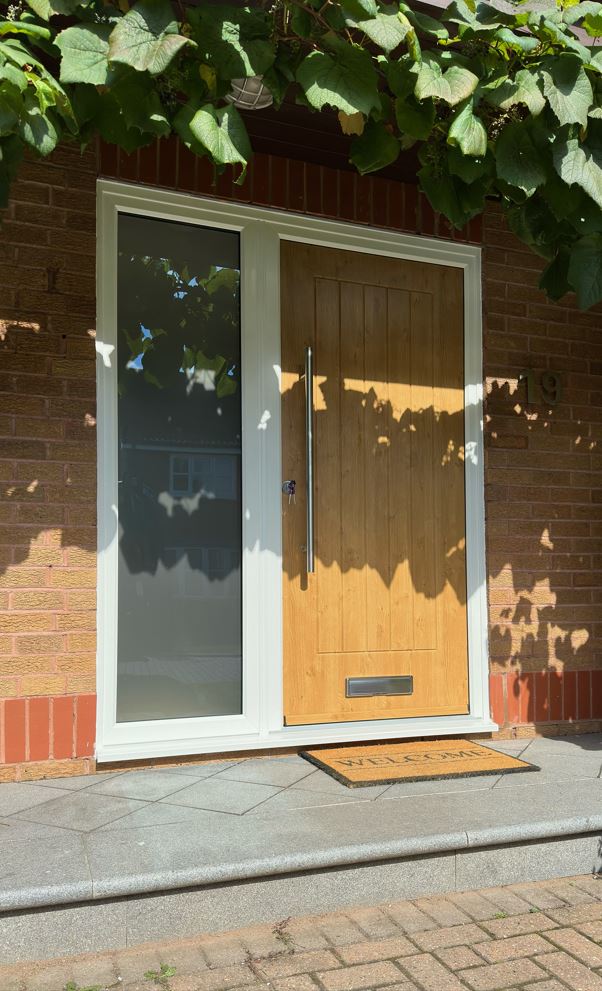 More about this month's winners
Very Secure Doors are one of our Rockdoor Trusted Installers based in Derby, who serve the surrounding areas in the midlands within the UK.
The RTIs have been a part of our network for almost ten years now which means they are incredibly well experienced in fitting our range of composite doors, with Very Secure Doors owner Jim having additional experience of fitting our Rockdoors for a number of years prior to becoming a Trusted Installer.
Jim now works alongside his son, Josh, who have been work partners for 8 years now and have fit nearly 2000 Rockdoors since they began trading back in 2010.
They are a CERTASS registered company meaning they can self-certify any home improvements and/or installations that they carry out through a Competent Person Scheme, which highlights the quality of their installations even further.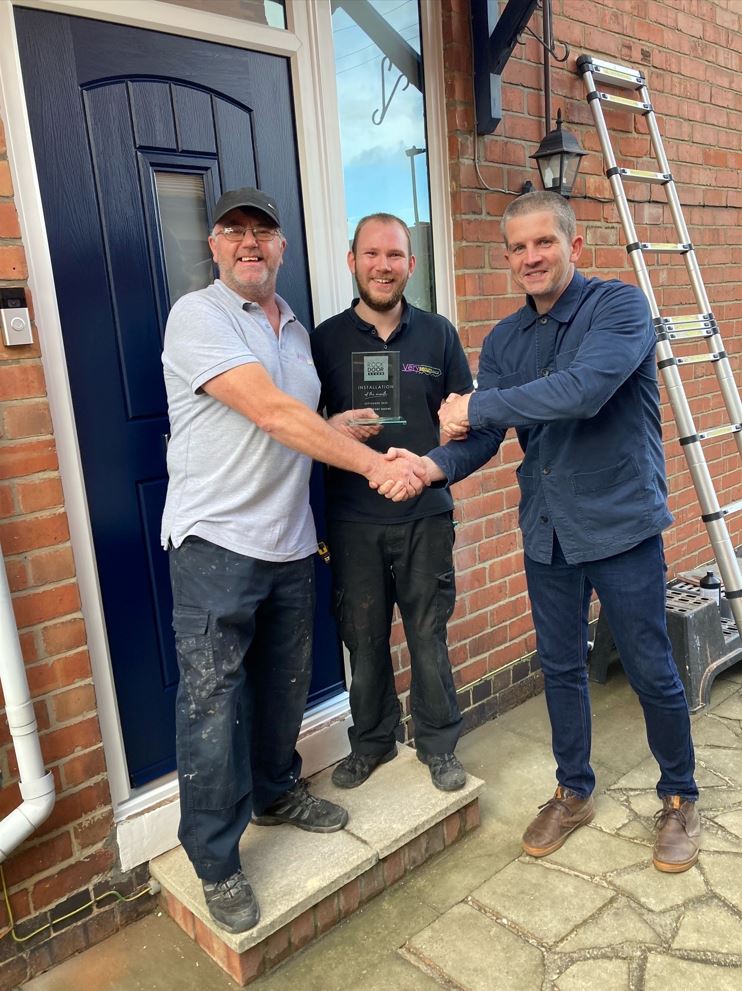 How can you get involved?
If you believe your Rockdoor Trusted Installer has done an exceptional job on installing your brand-new entrance door, then make sure to let them know!
By entering our competition, they can win a range of prizes and benefits ranging from an engraved showroom award to a heightened social media presence for the month of their win.
To view our range of composite doors for yourself you can view our 3D door designer to build your dream door and even view it on your very own home.
Should you already know what you want in mind, then you can find your local trusted installer today.