Posted by Charlotte · November 9th 2021
Interior and social influencer, Kim, aka, Miss Mustard Design has been storming her way through the world of interior design with features in newspapers including The Metro and The Mirror and more recently her "more is more" style has landed her the well deserved front page spot on the October edition of Home Style magazine!
Kim approached one of our Rockdoor Trusted Installers for a quote, and within just 6 weeks they were fitting her two bespoke designed doors to her stunning Victorian semi-detached home in Barrowford, Lancashire.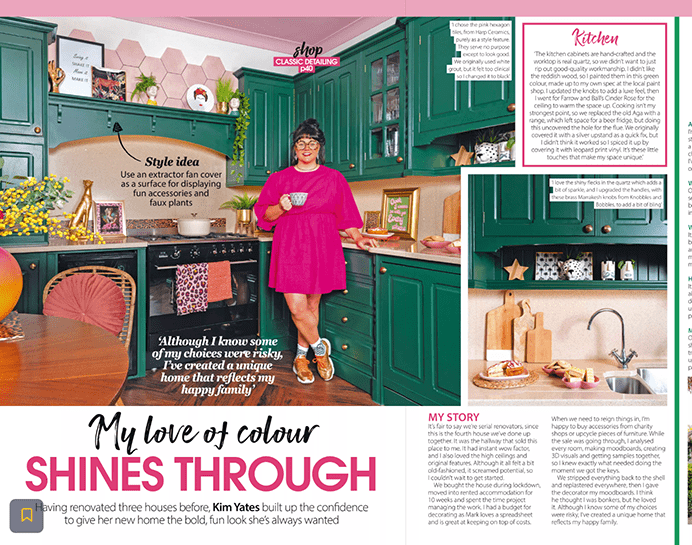 Kim said "After seeing a Rockdoor Dakota on a friends house, I knew that I needed a Rockdoor composite door. They feel so substantial and look amazing! I went online and used their 3D door designer to design the exact doors I wanted – one cream Newark Jubilee with gold furniture and a black Newark Bright Star with gold furniture again – I am so pleased with them!"
Kim also credits her new Rockdoors for making her and her family feel much safer "The doors we had previously were old wooden doors and to be honest, offered little to no security. I know when I lock my front and back door now, that we're all safe and for that I cannot thank Rockdoor enough!"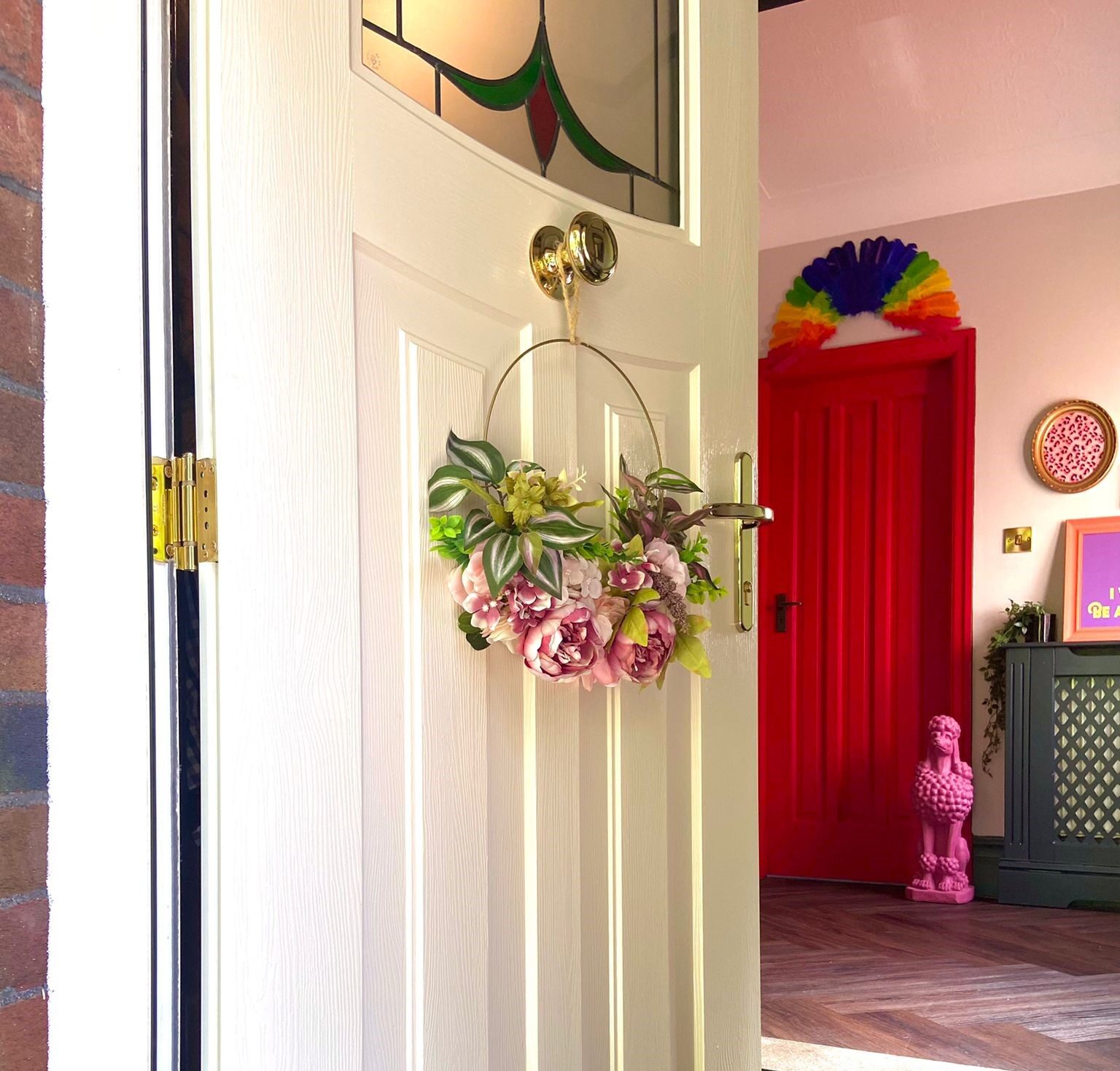 Just taking a look through Kim's Instagram page, you can see that she is a real enthusiast for bold, bright colours – something that definitely comes across in her warm, bubbly character.
When asked why Kim chose black and cream for her doors she said "I wanted something that I could add pops of colour to with wreaths, door mats and other fun accessories so these just worked perfectly! The gold really brings a new dimension to the door whilst adding a layer of class. I love them!"
Take a look at Kim's bold, colourful home over on her Instagram @miss_mustard_design and follow us on @rockdoorltd for the latest door inspiration and designs.