Posted by Lea · July 29th 2020
With the growing popularity in the UK of Agate Grey windows, we are delighted to confirm Agate Grey Rockdoors are now available.
Is it Grey or Is It Green?
Whilst on the face of it you would be forgiven for assuming we are just introducing another tone of grey to the mix, to join slate grey and anthracite grey, but we feel agate grey is hybrid between 2 colours and so deserves a special mention.
Agate grey composite doors from Rockdoors are a stylish cross between a delicate shade of slate grey and Chartwell green, so it will appeal to a wide variety of homeowners, especially for properties with a lighter shade of brick work or render.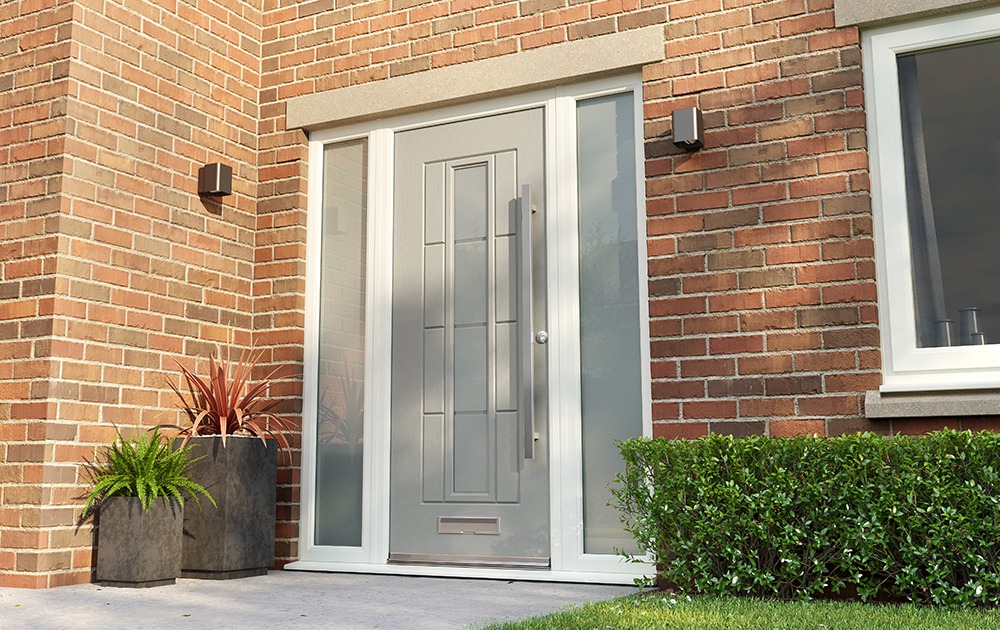 Matching Outer frame
As you would expect, agate grey Rockdoor composite doors will complement a house full of agate grey windows or can add real kerb appeal as a standalone door colour choice.
Agate grey Rockdoors, which have a RAL colour of 7038, are available with matching outerframes (agate grey on white) and matching drip bars.
Modern or Contemporary
Agate grey Rockdoors will perfectly complement both contemporary and traditional homes, so whether you are choosing a Jacobean with a border glass design, or a stable door with clear glass, then you'll be pleased with the end result.