Posted by Lea · March 5th 2020
We are proud to offer a comprehensive collection of door styles, colours and glass designs which are exclusive to Rockdoor.
From the intricate detailing of our door mouldings through to our beautiful 3D glass designs, you won't find them anywhere else. If you are looking to make your home more secure and visually appealing, then take a look at our list of specially selected top picks Rockdoors to help inspire your choice.
Undoubtedly the most popular amongst Rockdoor customers, the Vogue is at the top of our list. The design provides a truly striking look, allowing you to add a totally different dimension to your entrance whilst also adding an extra layer of security. A little step to the right or left gives a completely different dimension to the Vogue Cube and Shade. Available in 13 beautiful colours, the Vogue Cube is our prime pick.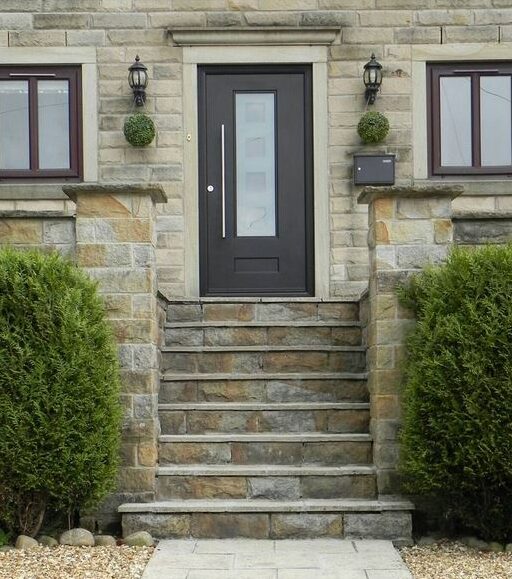 The Vermont Continuity and Grey Shades are subtle but stunning designs. Both styles benefit from 3D glass designs which emphasises the door mouldings. Extremely popular designs with homeowners who are looking for a sleek contemporary door style, that isn't too bold.
Whether you prefer the translucent squares of the Grey Shades or the slickness of the Continuity, you can be sure you will be the envy of your neighbours. Looking at our Anthracite grey Continuity Vermont, it's easy to see why!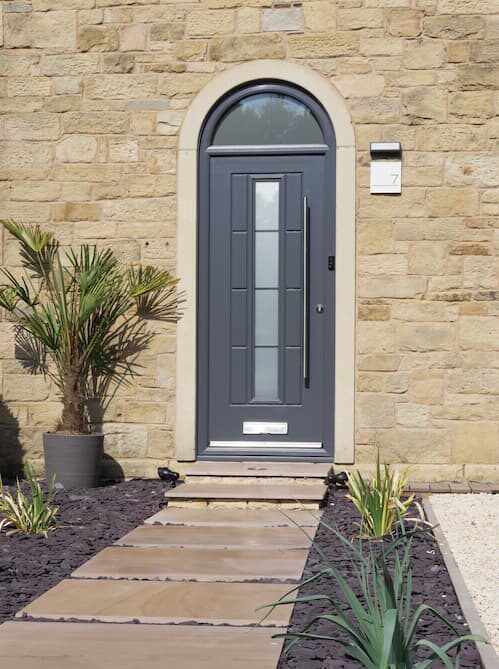 Our Jacobean door combines traditional lines with stunning glass design options, the Jacobean is great for homeowners looking for something more classic. The Jacobean has our widest range of glass designs, meaning there truly is something for everyone. Our personal favourite is the Jacobean Apollo in Black.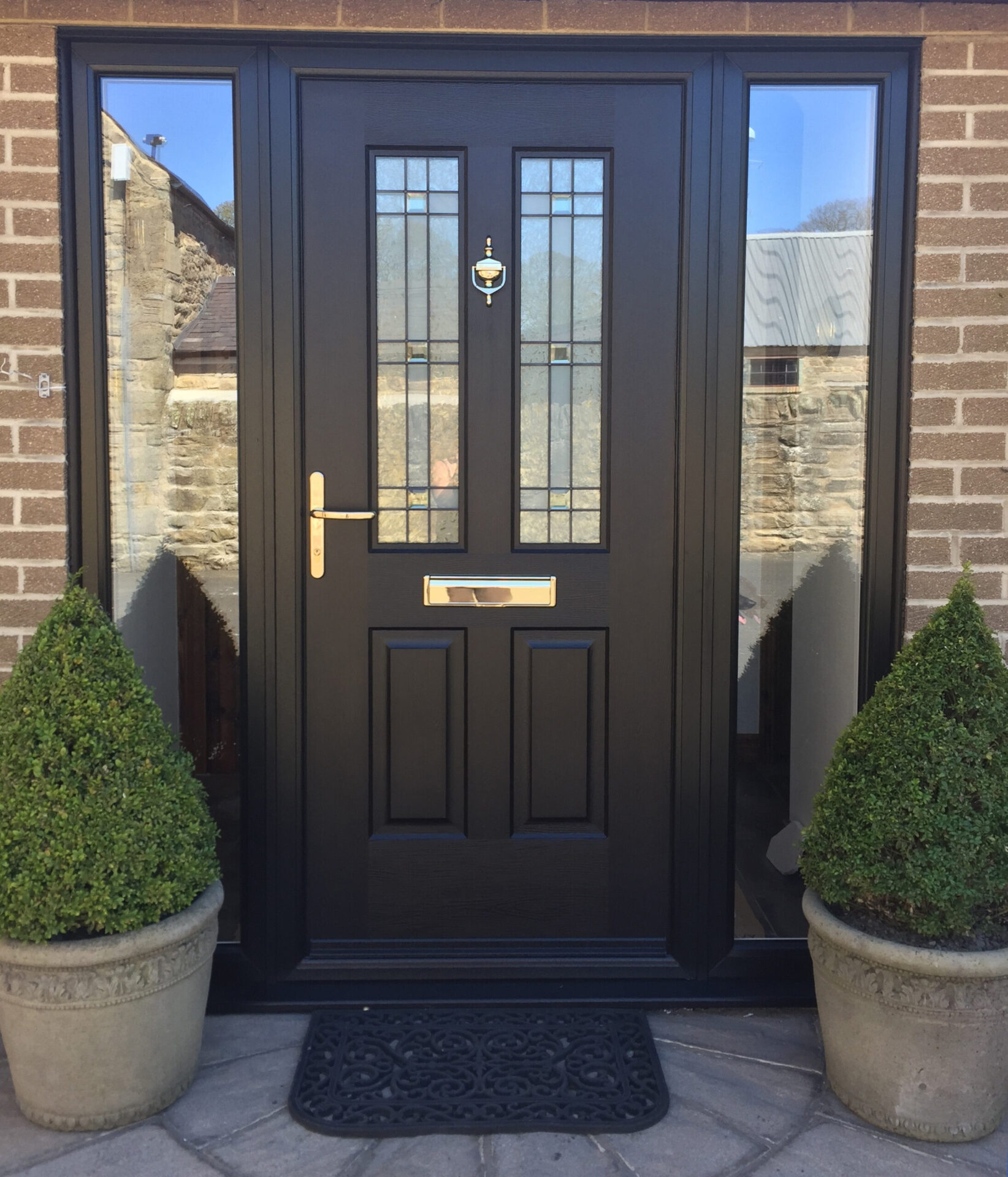 Stylish, Secure and one of the most energy efficient doors on the market we couldn't leave the Indiana out of our list. The slick lines of the Indiana have made it one of our most admired styles.
The Indiana is one of two Rockdoors that don't feature a glazed panel, which is a great choice for homeowners that prefer the added privacy, however we love to see the Indiana paired with wide glass side panels. Once combined with a stainless-steel bar handle, a knocker and a letter plate, the results are outstanding. Available in a variety of colours, but Anthracite grey is by far our favourite!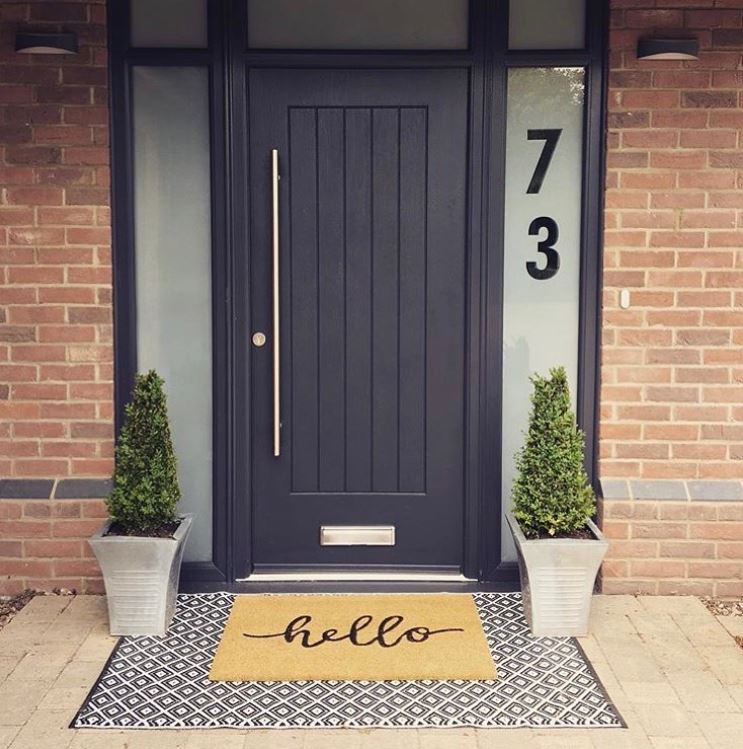 Slightly more traditional in style, the Newark blends Victorian characteristics with contemporary styling. The Newark Bright star is a particular favourite with homeowners and we're not surprised. Chartwell Green, Anthracite Grey and Black are among the most popular colour choices for the Newark, but it looks absolutely fantastic in any of our 13 colours.
The Newark doesn't look out of place on a traditional Victorian semidetached townhouse, through to modern contemporary dwellings.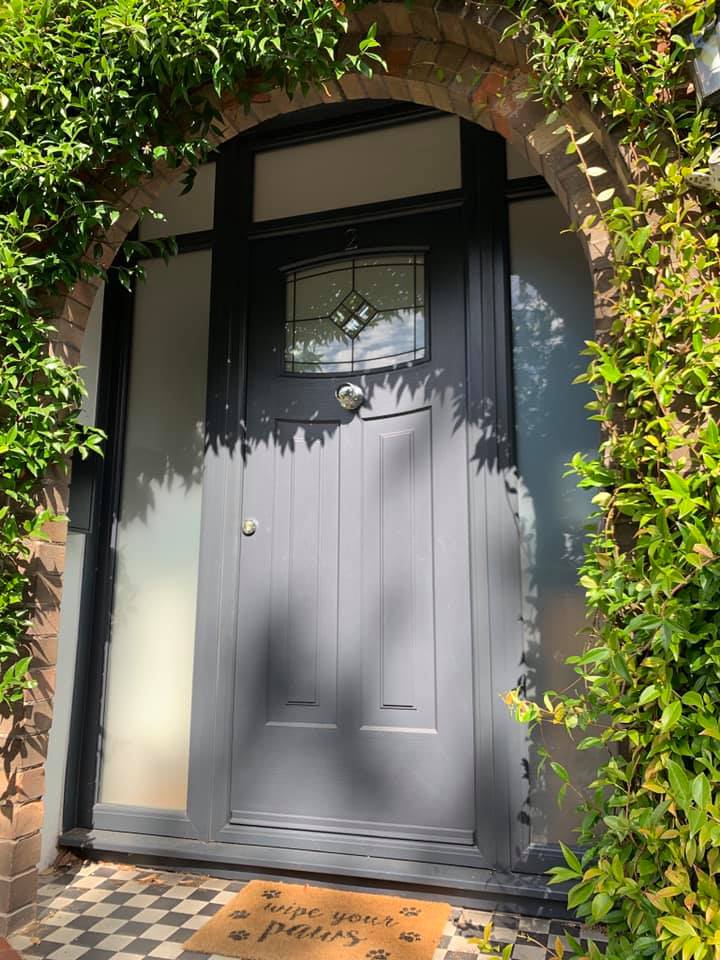 Achieving a beautiful touch to your homes exterior without compromising your door security, we couldn't miss the Stable View Light Rockdoor from our list. Our stable door locks are just as strong and secure as Rockdoor Front and Back Doors as they feature specially made multipoint locks and a strong deadbolt to keep you secure. The Stable View Lights also includes a slide bolt that allows you to operate the top of the door freely, helping you bring the outside in.
If you're still undecided on which Rockdoor is for you, why not head over to our door gallery inspiration page and take a look a look at all the different designs and door colours we have to offer. Find a local Trusted Installer and take the first step to improving the security and style of your home!