Posted by Regan · June 20th 2023
Buy cheap, buy twice!
When it comes to your door, it is far better to invest into a premium product that comes with a hefty guarantee, instead of having to fork out multiple times on a sub-standard, cheaper product. The same can be said for your door furniture!
This is because naturally, your eyes are drawn to the furniture, whether that's because you're looking for a door knocker, finding the key escutcheon or looking for a letterbox, the furniture is what truly makes the door yours and what makes it stand out from the rest on the street.
Here at Rockdoor, all of our door furniture comes with an installer backed guarantee, so the choice lies entirely with you, whatever furniture you choose you'll get quality.
Rather than just give you our word for it, we thought we would show you just some of the endless possibilities that are achievable with our range of front doors, back doors and side doors!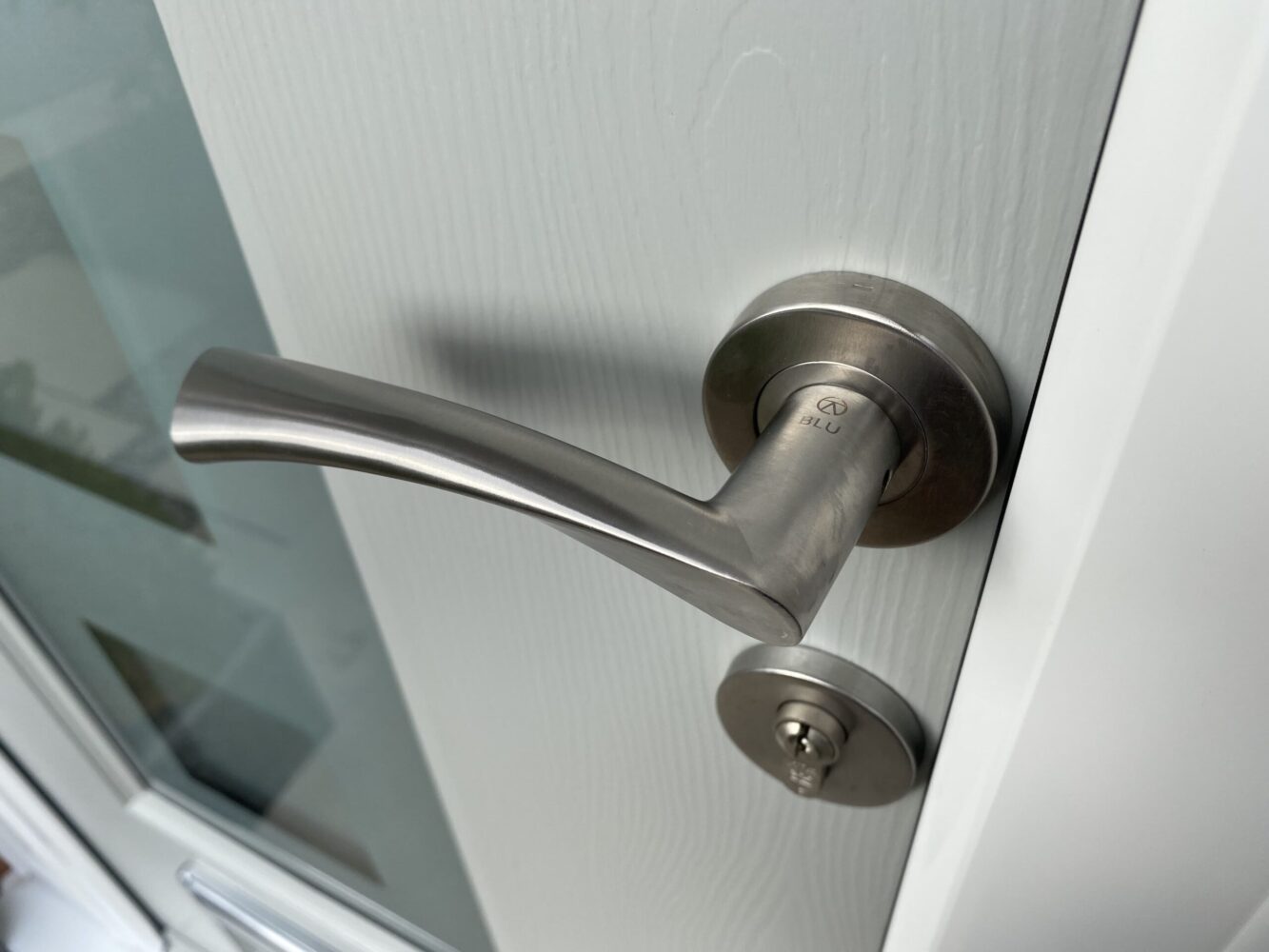 Rockdoor raise the bar (handles)
Alongside our fantastic range of lever operated handles, composite doors have seen plenty of new, modernised features added in recent years, with one of the most popular additions being a contemporary bar handle set.
Completely transform your entrance with a feature that homeowners around the UK have fallen in love with over the last few years, thanks to their sophisticated and classy charm that can add a contemporary touch onto any home.
With such a comprehensive choice available there will always be something to suit even the most elusive of tastes.
Perhaps you like the boxed off look of our mitred bar handle, which gives a sharp, bold handle option to open and close your Rockdoor?
Maybe you are fascinated by our Black PVD finished square bar handle, complexly made from robust stainless steel but finished with an anti-scratch, coloured finish to really make your door stand out from the crowd.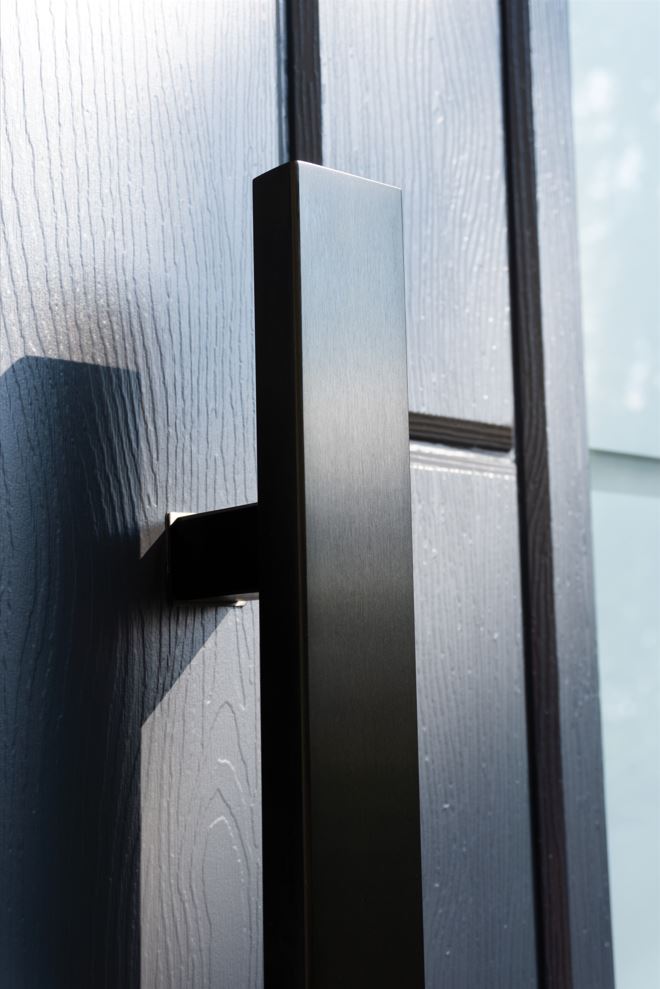 Knock knock, who's there?
Depending on the door style you choose, a large number of our Rockdoors allow for a knocker to be placed at the top so you can include a statement piece to complement your door.
Whether you are after a bold, bull ring knocker to add a traditional element that is well placed on all types of our composite doors, alongside our traditional Victorian style urn knockers, available with or without a spyhole.
It could maybe be something more contemporary that you are after. If so, then our range of architectural (right) and square knockers could be perfect for you, available in a variety of colours.
A Victorian urn knocker will match perfectly with our Jacobean, such as an Architectural knocker will pair fantastically with our contemporary Dakota – These are just two great examples where the door and knocker work harmoniously to create a stunning new door that will be the envy of all your street. Where possible we always advise to order your knockers at the time of ordering your door.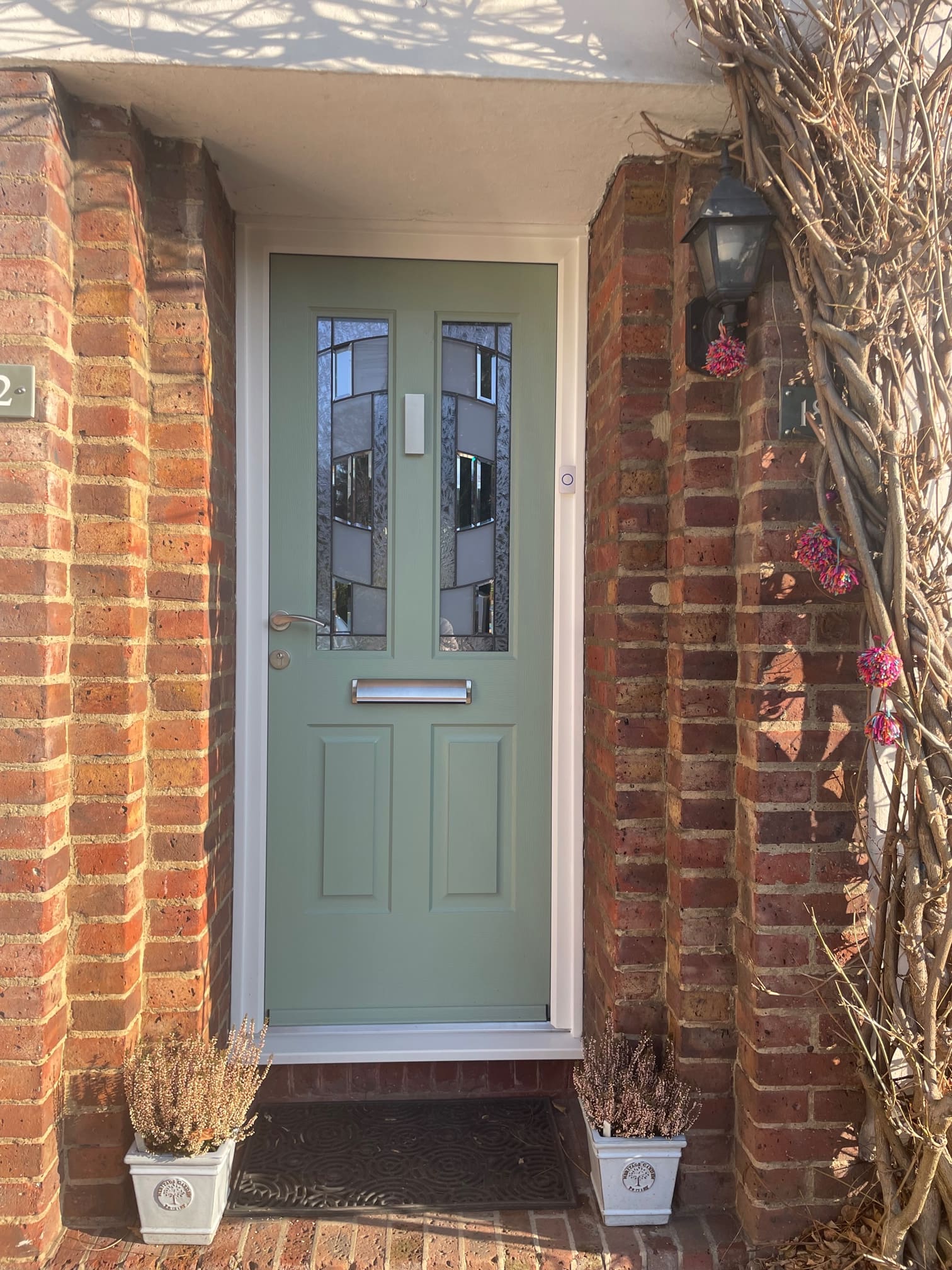 Proper components make proper doors
We believe at Rockdoor that your entrance door should truly make a statement whilst reflecting your personality through the combination of styles, glass and furniture. However, when it comes to customising your door, only the best quality components will perform at their best… on any composite door!
Choosing from one of our range of 13 gorgeous colours and paired with one of our 25+ door styles combined with our range of quality door furniture will be more than enough to impress your neighbours and family and friends alike, whilst keeping your family safe, secure and warm in the process..
Take a look at our extensive door gallery for plenty of inspiration, to see all the gorgeous combinations of door styles and furniture.
Why not take a look at our 3D door designer, where you can view your dream door in high-quality 3D resolution, or if you want some help and guidance simply find your local Rockdoor Trusted Installer today.