Posted by Regan · August 8th 2023
Championing the Rockdoor brand
Have you ever wondered what makes all of our Rockdoor Trusted Installers pay such incredibly close attention to detail with every service they provide, or maybe why they hold such a good reputation as a business?
Whether that's the initial point of contact, guiding you through your dream composite door on our door designer, offering their expertise on entrance doors, installing your brand-new front door, back door or side door and right down to the aftercare service they provide, they are all total champions of the Rockdoor brand.
Great work deserves great attention, and what better way to do this than a monthly award to allow our network of talented and Trusted Installers from all around the UK to recognise the outstanding installations of our Trusted Installers.
Starting from July 2023, we're now running an 'Installation of the Month' competition, open to each of our Rockdoor Trusted Installers around the country, to really show off the best of the best!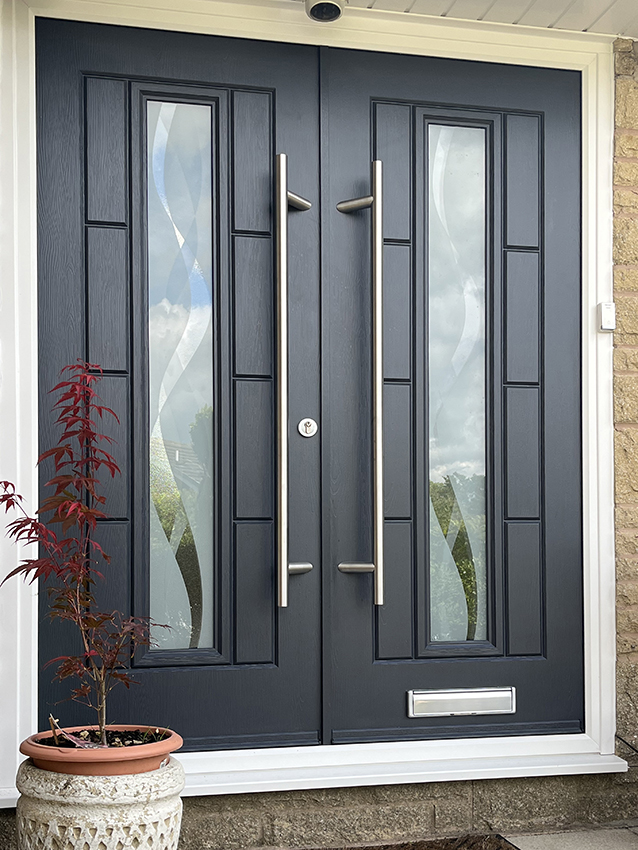 Exceptional attention to detail
Congratulations to this month's winners (July 2023) – Composite Door Sales, who after incredibly careful consideration and selection through an expert panel of judges, have concluded that theirs was the best installation sent to us in July.
Not only does this door look absolutely stunning, but it has all the makings of a perfect installation, including a precisely measured viewing gap when opened, faultless air gaps around the door sash and boasts an exceptional installation with incredible attention to detail.
Whilst the competition was greatly received by our Trusted Installers, unfortunately, there can only be one winner each month! Considering the immaculately high standards we set, there were a number of entries that were incredibly unfortunate to miss out!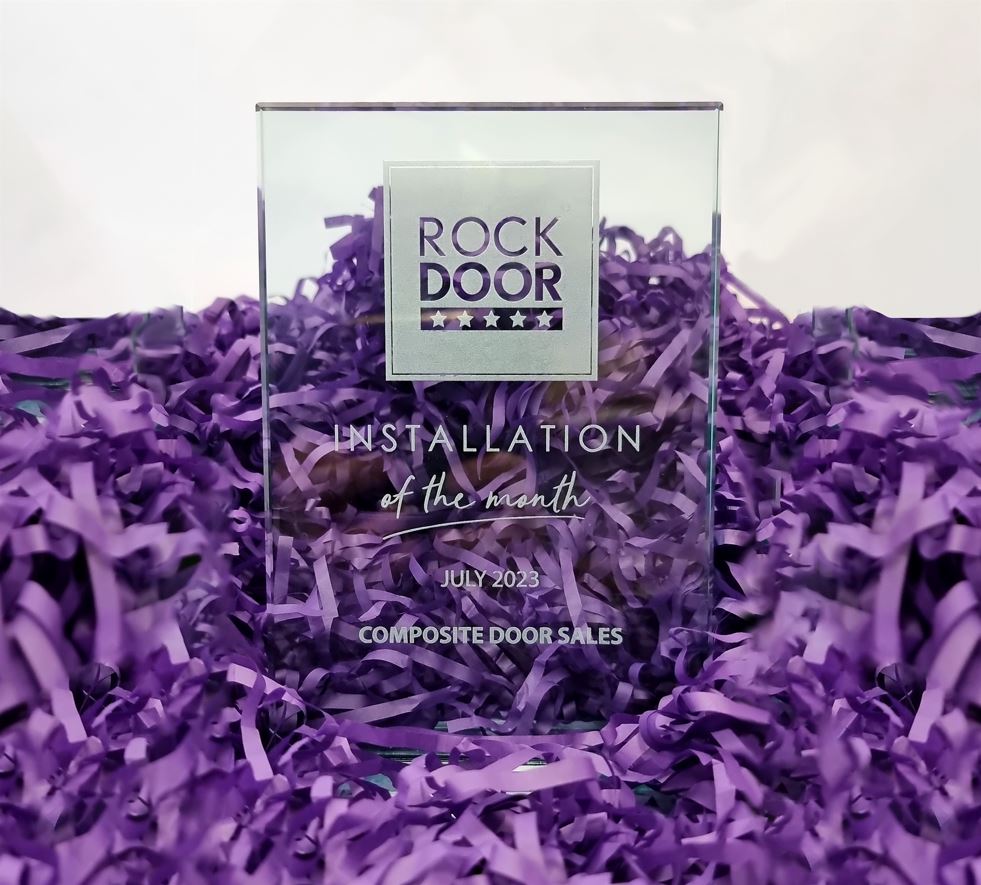 Who are this month's winners?
Well, Composite Door Sales is a FENSA registered company, and they have been part of our Rockdoor Trusted Installer scheme for over 10 years now!
The proof is in the pudding that quality installation comes from those with the experience, which shines brightly in the installation photos that we received from them and why they won this month's award.
Composite Door Sales has been fitting our Rockdoors in the northwest of England for a number of years, becoming an ever-present company in the region that truly champion our fantastic range of entrance doors through their family-run fitting company.
If you were ever after more certainty that our Rockdoors were only installed by widely and industry respected companies, then look no further.
All of our dedicated Trusted Installers are simply the best at what they do, we only work with the best installation businesses to help bring your vision to life on your home.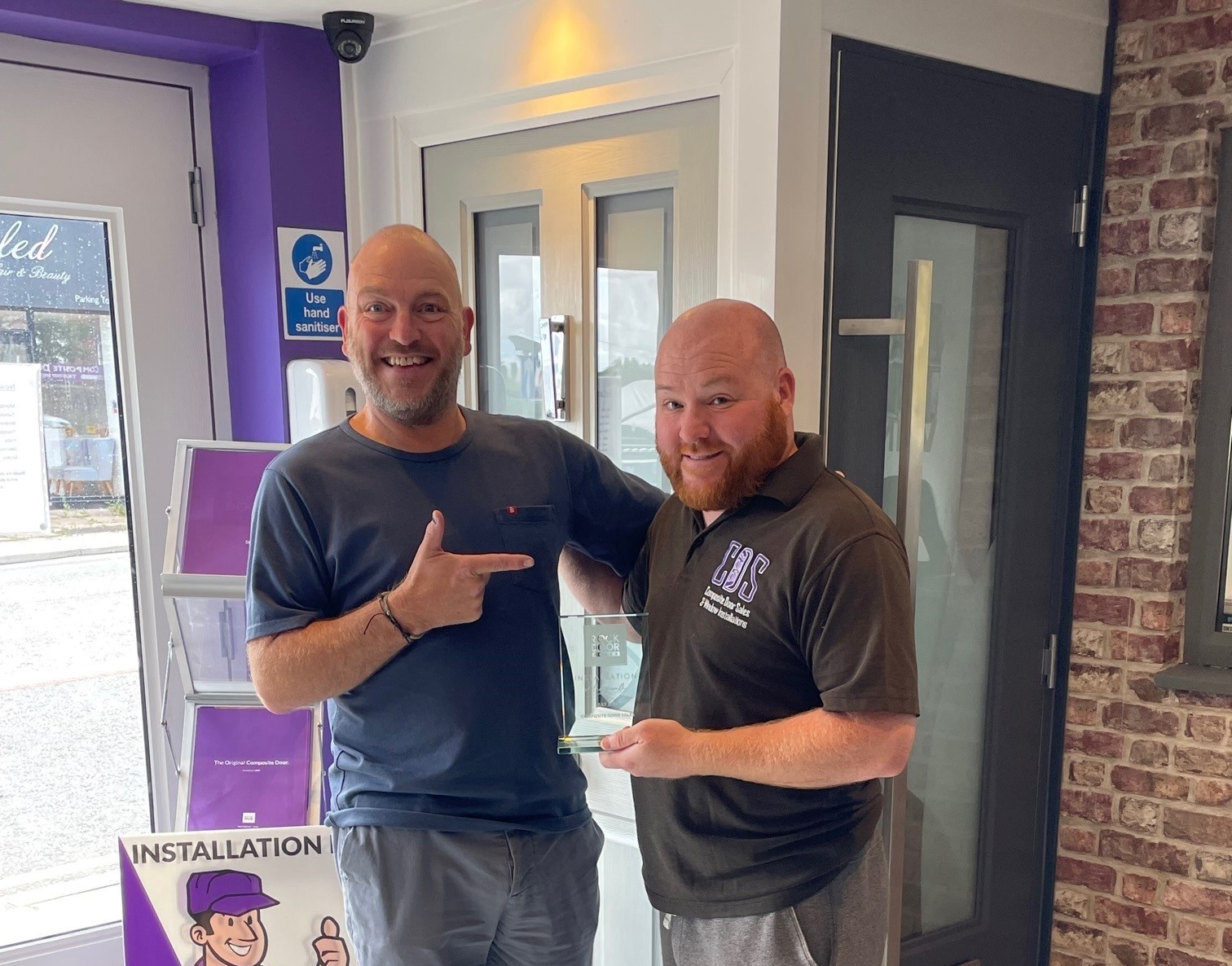 Keeping Rockdoor in steady hands
Congratulations once again to Composite Door Sales for winning the Installation of the Month award for July. Entries are already pouring in for our August round and we're looking forward to crowning next month's winner!
If you are after a new composite door for your home, you can start by visualising and designing your dream door with our 3D door designer. Our online tool allows you to bring your imagination to life, and once you're happy with your design. You can also be sure that you'll be receiving the best quality door installation, by choosing one of our Rockdoor Trusted Installers to install your new Rockdoor composite door for you.