Posted by Lea · August 9th 2018
We absolutely love interacting with customers across all our social media channels…
But we have to say, the images that we see that are #Rockdoor on Instagram are our absolute favourites! Often, there is a real insight into the homeowner's style, home, personality and how their Rockdoor suits their lifestyle!
We see so many different styles of homes on Instagram. From uber-contemporary homes decorated in grey and white to country cottages, to renovation sites and everything in between. The reason why so many choose a Rockdoor as their composite door of choice is that there is always a door to suit your home, and every home deserves a Rockdoor to keep them safe and secure. But, let's be honest, of course, we're going to tell you that!
To get someone else's opinion, we thought we'd reach out to some of our most active followers and see what they have to say about their Rockdoor.
This month we reached out to Angie, living in her dream home in Liverpool. Angie chose an Anthracite Grey Newark with a White Interior and Bright Star glass for her Rockdoor and accessorised it with a funky spotty 'Welcome' door mat.
We wanted to learn more about Angie, so we fired a few questions at her, read her answers below!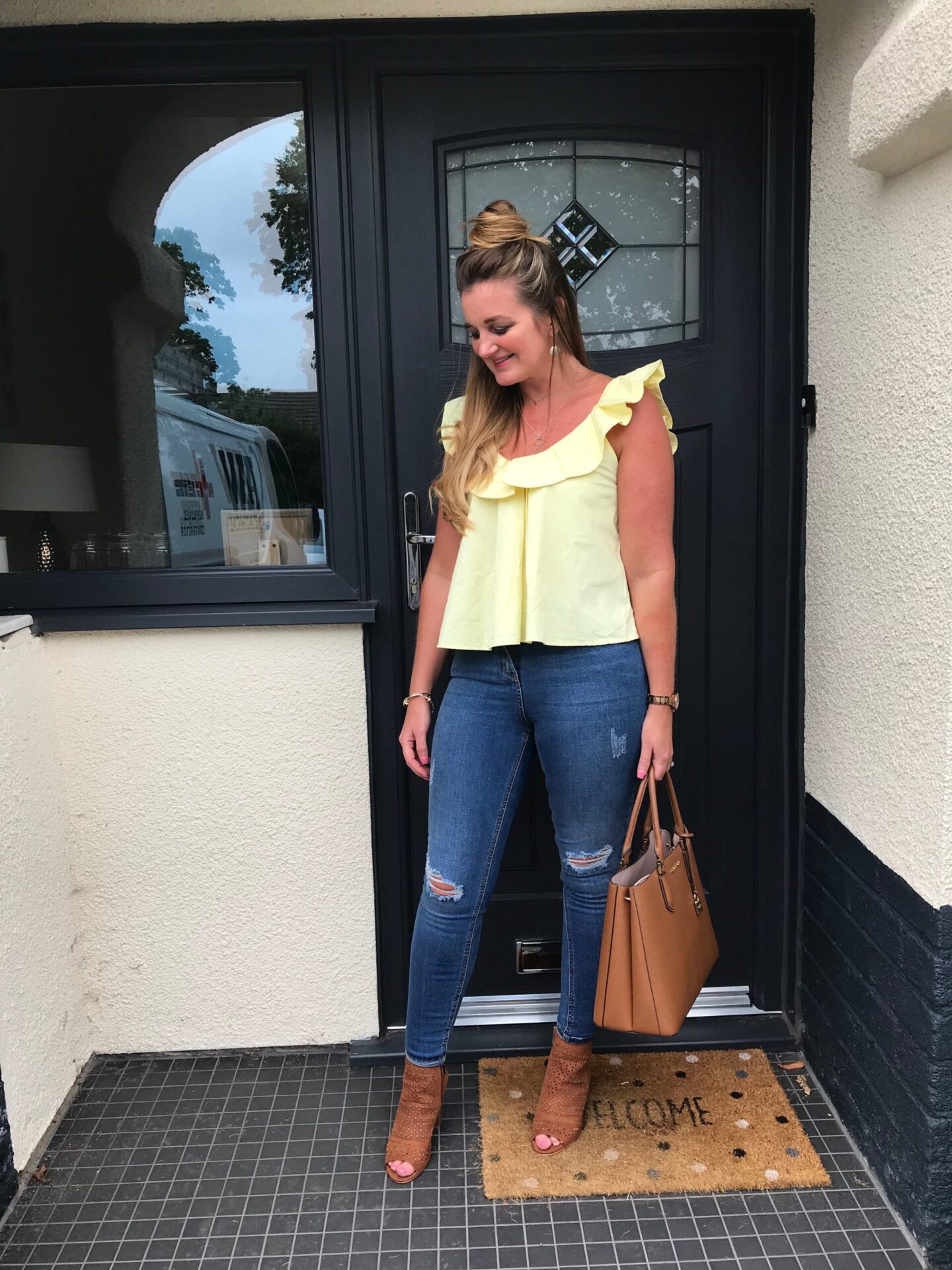 Why did you choose Rockdoor?
We wanted a front door that was safe and strong, keeping in mind any break-ins. We knew that Rockdoor had a good reputation for composite doors that were particularly hard to break into. We also knew they had a wide range of styles and colours. We had recently just had the anthracite grey Windows fitted and wanted a traditional style door to match so we were absolutely thrilled by our choice of Rockdoor.
Why did you go with the colour you did?
As previously mentioned, we had recently had the anthracite grey Windows fitted and wanted our front door to match. Although our house is a mix of modern and traditional, we were so pleased with the look of the more country style door with the large doorknob.
What is the best thing about your Rockdoor?
The best thing is that it's such a statement. It's the first thing people notice when they come to our house. We get a lot of compliments about it.
How long have you lived in your home?
We have nearly lived in our home for two years. We spent 6 months completely renovating it before we moved in and we are so pleased with the outcome. It is such a welcoming house and brilliant for entertaining.
What is your favourite room in the house?
It would have to be our large open plan kitchen/living area at the back of the house. This is where we spend most of our time and it leads out to the garden which is gorgeous in the summer especially as we have had such lovely weather this year. We love having friends round but we also love cosy nights in front of the fire.
Would you recommend Rockdoor to family and friends?
Definitely!! It's strong, safe, practical and really attractive.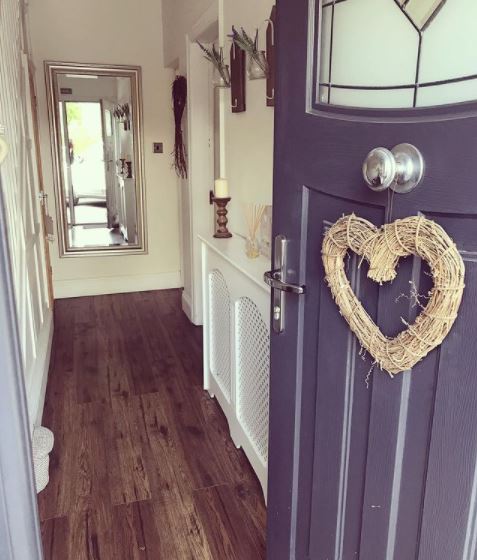 How would you describe the style of your property?
Our home is a mix of modern and traditional. I like country style living and particularly love upcycling old pieces of furniture to give them a completely new look. As a family, we spend a lot of time in France so I love to get inspiration from French style living.
Describe your dream property….
We honestly pinch ourselves sometimes with the home we have created as we feel we are already living the dream. If we could change one thing, it would be to live in a detached property as ours is currently semi-detached and we would also like a fourth bedroom but I'm trying to persuade my husband to convert our loft!!
Here are a few more pictures from Angie's stunning home, we think her Anthracite Newark was the perfect choice for her homes French country vibe. Make sure to follow her on Instagram to see more of her home, @AngieHappyHome.
The pictures clearly show that Angie's new Rockdoor suits her home perfectly, and to be honest we have all gone a little green with envy here at Rockdoor, so we set out to find some of the little touches that really make Angie's home so homely and special.
First of all, we just had to find the gorgeous heart-shaped wreath that is proudly hanging from the knocker on Angie's front door – we thought this Grey Wicker Heart from the range is gorgeous and so similar!
We also found this Welcome Heart Doormat, that is similar to Angie's spotty exterior doormat showcasing her Rockdoor. And of course, no home would be complete without the Yankee Candle she has burning in her living room – creating a beautiful fragrance throughout her home.
Don't have a Rockdoor yet? Why not head over to our door designer to design the door of your dreams like Angie!