Posted by Lea · August 20th 2018
As you know, we have a network of Rockdoor Trusted Installers up and down the UK – ready to install the composite door of your dreams.
Whether it's a set of French doors, a back door or front door that you're after, our network of installers will guide you through the available options. They are there for you every step of the way, assisting you with choosing a composite door that will suit your property, quoting and ordering your door, all the way to installing it and giving top class aftercare service.
To become part of our Trusted Installer scheme, installers are invited to our head office and go through a training course to learn how to perfectly fit a Rockdoor.
Once a homeowner submits a request to find a Trusted Installer in their local area, a member of the Rockdoor team finds a nearby Trusted Installer that is most suitable. Here at Rockdoor, we chose to offer this service so homeowners have the peace of mind that their brand new Composite door is fitted to the highest standard, making sure their home and family are safe and secure.
We decided to reach out and see what some of our Trusted Installers had to say about Rockdoor, and why they chose us as one of the composite door brands that they offer! Up first is Wardley Hall Windows based in Manchester.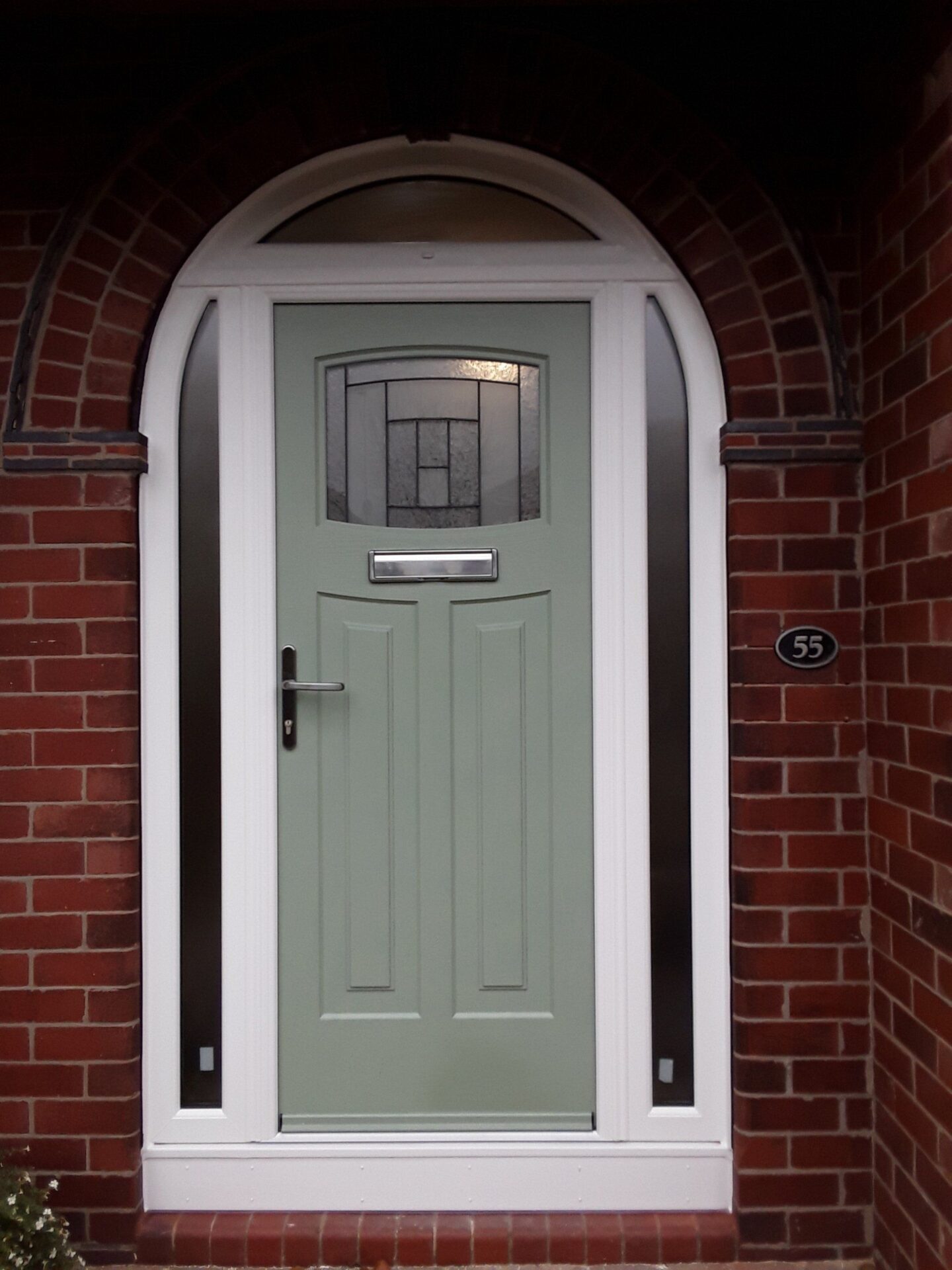 1) Why did you choose Rockdoor?
We chose Rockdoor because they are the best and most secure composite door on the market and we want to give our customers the best. Their choice of styles and colours are also really good – there is something for everyone.
2) What is your favourite door to fit?
Our most popular door to fit is definitely Jacobean. We love Rockdoors contemporary range, but for us personally and the likes of our customers, the traditional and stylish design of the Jacobean just can't be beaten.
3) How long have you been installing doors?
We have over 25 years of experience here at Wardley Hall Windows fitting Windows and Doors. We have been installing Rockdoors for the past 17 years and shall be installing them for the next 17 as well.
4) How long have you been a Trusted installer?
We have been Trusted Installers since the inception of Rockdoors scheme, but as I said, we have been installing Rockdoors for the last 17 years.
5) Do you have a Rockdoor, and if yes what style?
We're in the door industry, so of course we have a Rockdoor – we want our home to be as secure as possible. We chose a Black Newark with Lantern glass and a Victorian doorknob, we love it and we always get comments on how great it looks.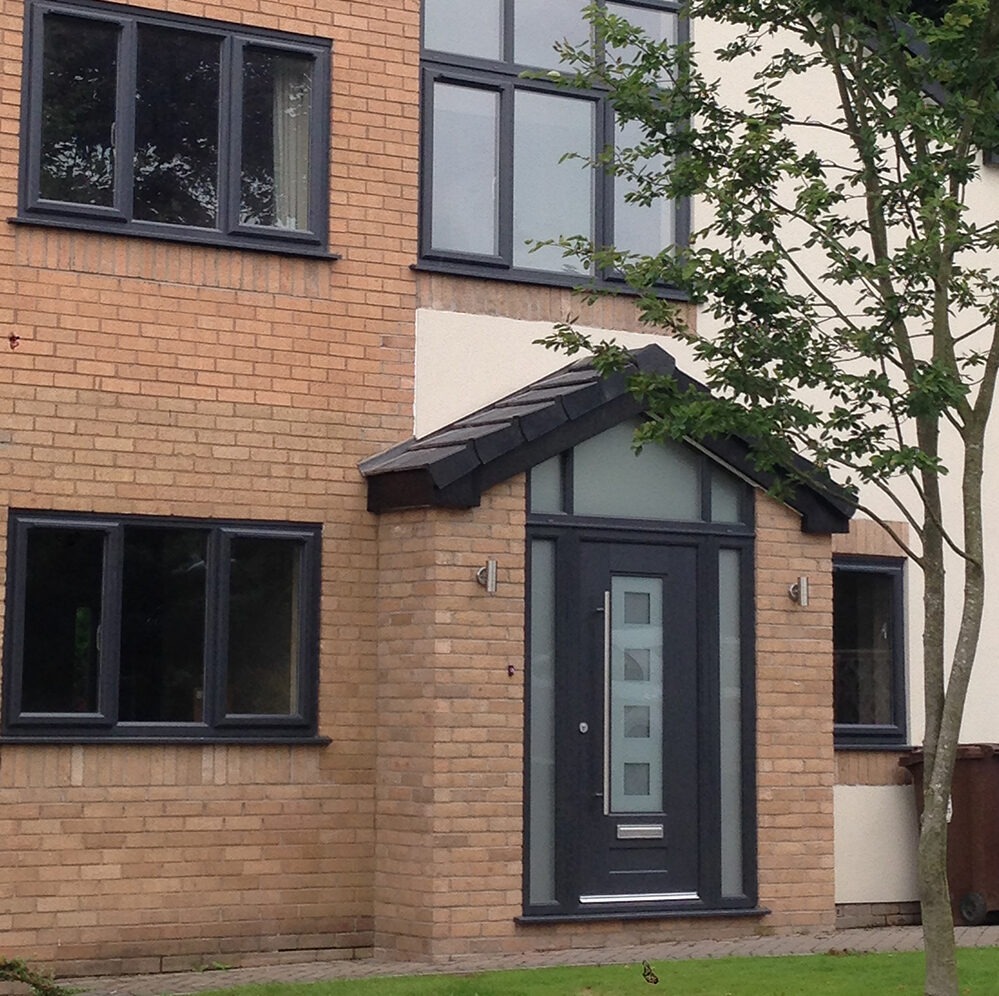 6) How long does it take on average for you to fit a Rockdoor?
On average it usually takes us around half a day to fit a straightforward Rockdoor. When I say straightforward, I mean no sidelights, fan lights or building work.
7) What's your favourite thing about Rockdoors?
We love the grained finish on Rockdoors, it's the perfect match for grained windows which is something a lot of our customers look for. On other composite doors, the skin can look shiny and cheap.
8) Where are you based?
5 Cecil Street, Walkden, Manchester, M28 3BR. Our showroom has a range of Rockdoors including contemporary Vermont and the Windsor – perfect for backdoors. Homeowners are welcome to come and visit our showroom where they can see and feel a Rockdoor for themselves. You can find our opening times on our website, www.wardleyhallwindows.co.uk.
9) Once the door is installed – what's the most common reaction you get from homeowners?
Homeowners always love their new door and they tell us how much it transforms their home. A Rockdoor can change the whole look of the house, not just from a security and energy efficiency aspect. Once we install a Rockdoor, we get a lot of sales from neighbours and onlookers who are impressed with the front door too.
Here are some of Wardley Hall's favourite installations. For more pictures, take a look at their Website or their Facebook page.
Find your local trusted installer, and take the first step to improving the security and style of your home!