Posted by Lea · May 16th 2017
When it comes to making our homes as safe as possible, the first port of call is a secure front door.
A front door is the entrance to the home and the first impression our neighbours have of us. We often use this logic to spend our money on the best front door we can afford a nice glass design and door colour, without a second thought for our back door. We use our front door so much more frequently than our backdoor, so why waste money improving something we rarely use?
However, you should know that having a secure back door is considerably more important, as this is where burglars seek their entrance. Back doors are often out of sight and away from the light and easy to gain access unnoticed. Break-ins through the back door account for 60% of burglaries.
Burglars often target older door styles such as PVC-U door panels or standard GRP or wooden composite doors, which use cassette glazing systems which are designed to hold the double glazed unit in place within the door itself through a series of clips. Choosing a Rockdoor with S –Glaze technology as standard makes sure this isn't possible with a Rockdoor. The glass unit is encapsulated within the door itself for strength, security and thermal performance.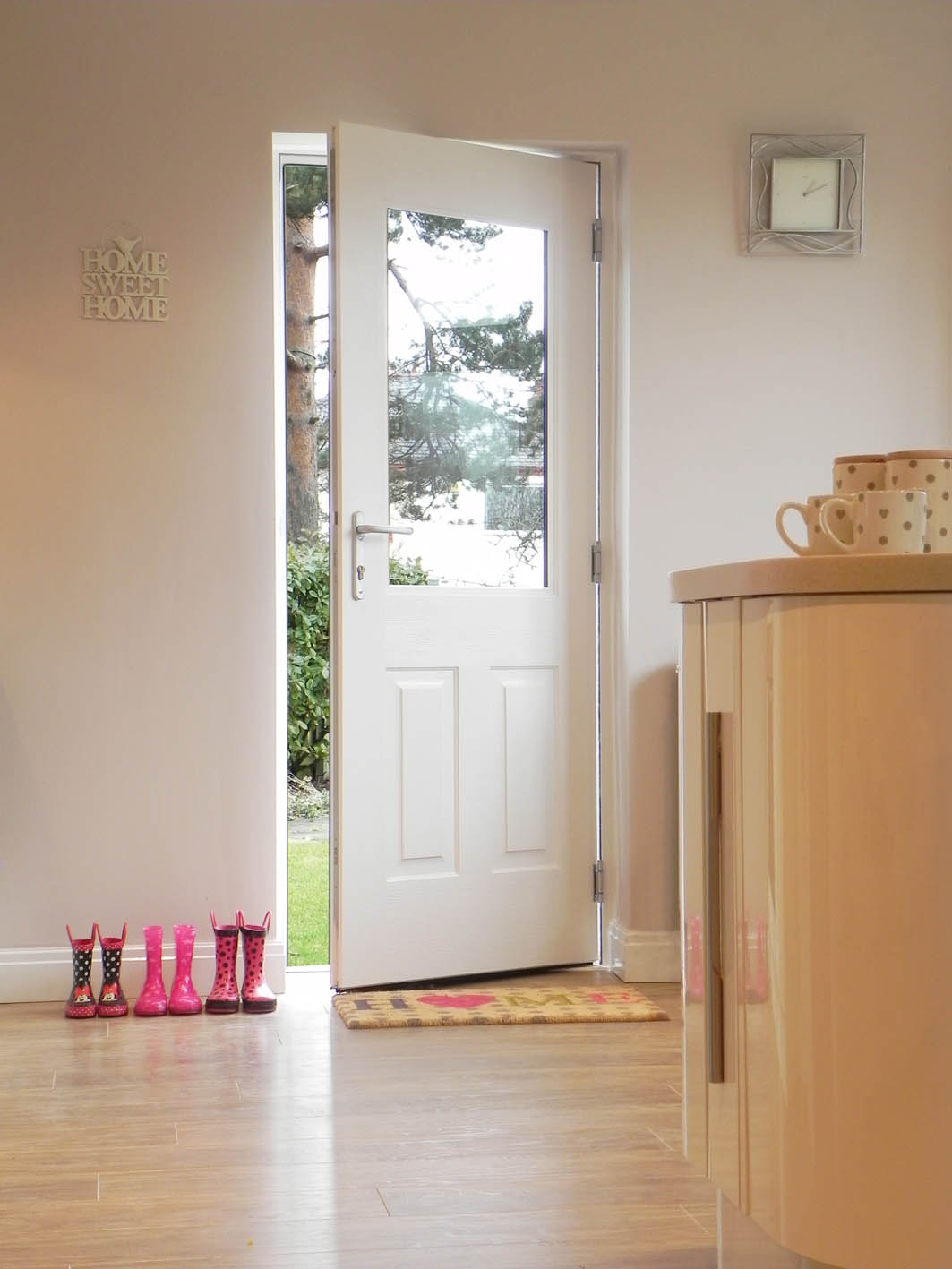 Burglars might also target doors fitted with old Euro cylinders as standard. Burglars are now well trained in how to easily snap these locks with a set of pliers to gain access to your home. Again, with Rockdoor this isn't possible as Rockdoor Ultimate's come with a diamond rated 3-star cylinder as standard. The most secure door cylinder available.
All of our doors also come with nickel-coated solid brass hook locks that engage into steel keeps running the entire length of the doors outer frame, meaning a Rockdoor cannot be forced open. We pride ourselves on manufacturing the most secure composite door on the market, and we owe this success to every one of our doors being tailor-made to fit each individual home.
Here at Rockdoor we have a great selection of backdoors, in our Ultimate, Elite and Select series – there's something for every budget! The Windsor, Jacobean and the Classic are perfect for back doors, but we must say we love a Stable door too!
Stables are perfect for a back door as they a portion of the door to be open, while the other is closed. Ideal for homes with young children and pets, allowing fresh ventilation while keeping them safely inside. With the choice for your stable to open inwards or outwards and over 10 different colour options, you can style the door to suit you and your home's needs.
Having a Rockdoor back door provides peace of mind, meaning you can sleep soundly without worry. After all, the only way through a Rockdoor is with a key…