Posted by Lea · May 27th 2016
Whether you're locking up your home to go to bed at night, going out for the evening or going on that well-earned holiday, at Rockdoor we know that what matters the most is that your family, home and possessions are safe and secure.
Here at Rockdoor, one of our founding principles in 1996 was to design the strongest and most secure composite door available. Having achieved this, with over 1 million Rockdoors protecting families across the country, we aren't resting on our laurels as we continue to drive forward and keep one step ahead of burglars and our competitors.
A Rockdoor draws strength from various different materials , unique manufacturing processes and technologies including carbon fibre reinforcement, S-Glaze technology and nickel coated brass hooks locks (all of which come as standard on an Ultimate Rockdoor) making it undoubtedly the strongest and most secure composite door on the UK market. Another factor that contributes to the strength of an Ultimate Rockdoor is our new 3 Star Cylinder, achieving the highest security rating available for cylinders.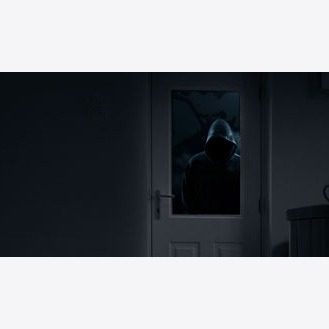 3 Star Cylinders: the Best Available.
Technology moves fast, and we always want to be at the forefront of the market and go that extra mile to ensure our customers are receiving the best. Which is why our range of Ultimate composite doors just got even more secure thanks to the new MLA Diamond Sold Secure, Secured by Design and Kitemark accredited TS007 3 Star rated cylinder we fit as standard on all Ultimate Rockdoors. Our new cylinders are anti-pick, drill, twist and snap meaning the only way through a Rockdoor is with your key.
With burglars snapping locks more often to gain entry to a property, it is important to ensure you have the right lock cylinder? Make sure you look out for all the below badges when choosing a new lock cylinder.
Achieving TS007: What is a 3 star rating?
TS007 (as described by the Door and Hardware Federations) "is the industry's response to the growing concerns that an increasing number of premises are under threat from burglars who learn lock attack techniques on the internet. In particular, locks and protective door furniture that meet the standard offer protection against snapping, bumping and other forms of cylinder attacks".

To ensure a door carries a 3 star security rating, the manufacturer must either supply a 1 star cylinder and reinforce with extra hardware such as a cylinder guard, or fit a more secure 3 star cylinder as standard.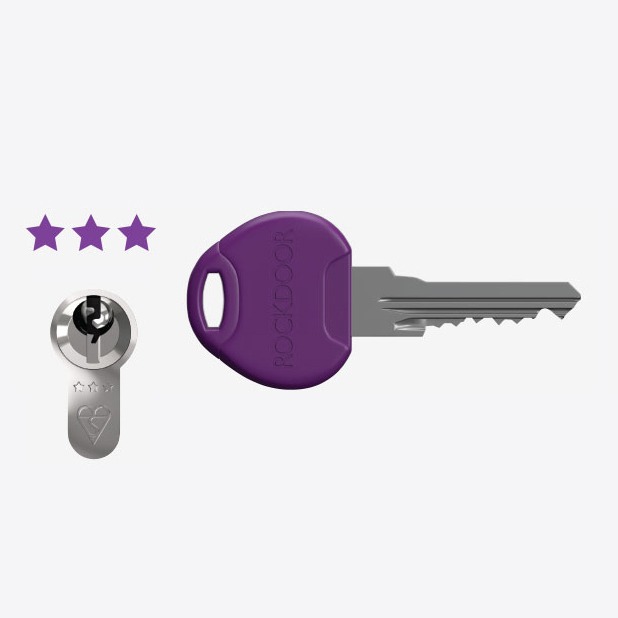 Rockdoor Ultimate's cylinders are 3 star as standard as you'd expect.
DHF guide to 'Meeting the new TS 007 Security Standards'
Why is a Rockdoor so Secure?
There are many reasons why a Rockdoor is the most secure composite door on the market, these include:

· S-Glaze Technology (unique to Rockdoor)
· Carbon Fibre Reinforcing (unique to Rockdoor)
· 50m thick sash (unique to Rockdoor)
· Solid Brass Hooks coated in Nickel (unique to Rockdoor)
· PAS24: 2016
· TS007 3 star cylinder
· Secured by Design – a police backed initiative
For more information on our range of Rockdoors, simply download our brochure or find your local installer today.