Ruby Red Exterior Doors Colour
Red composite front doors and back doors are not only made to last but look fantastic on properties old and new.
Front door colour preference does vary from person to person, however, a red Rockdoor screams fun, vibrancy and personality. Installing a red front door at your home can add bags of character and fun.
In addition, you can choose to have the inside door colour match the front colour or different – it's entirely up to you. Take a look at our brochure to see all the options available.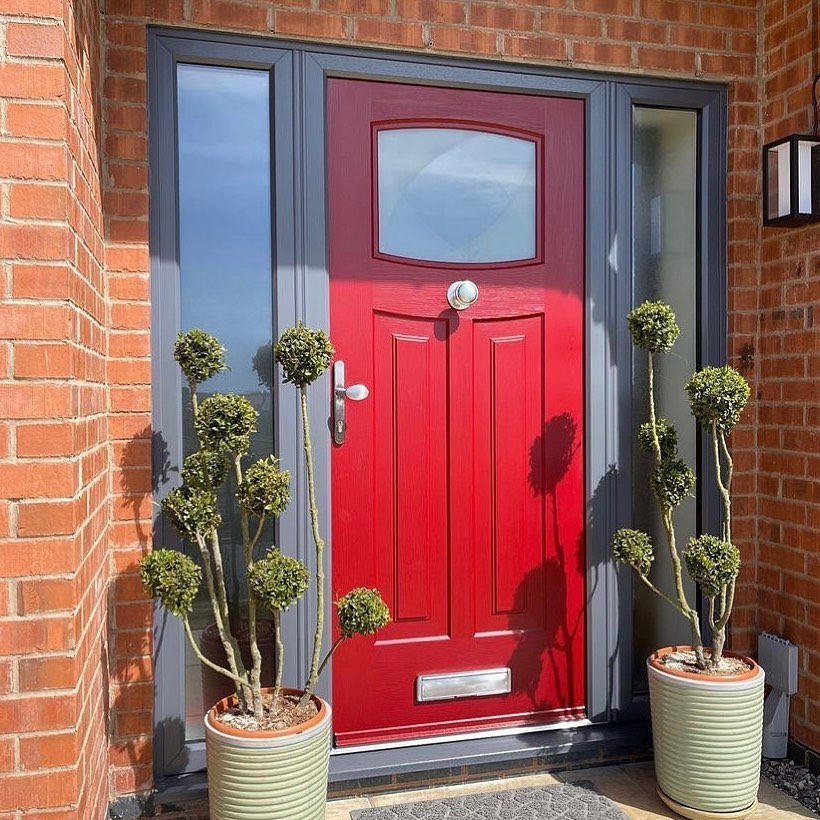 Why choose a Ruby Red door for your home?
As with all our composite doors, you can rest assured that the colour will never fade, even on South facing houses and that is thanks to our unique Heat Shield technology! More often than not, painted red timber doors can fade, but that will not happen with a Ruby Red Rockdoor, so you can be assured that you'll have style and security for many, many years to come!
RAL 3011, the colour is truly vibrant, a Ruby Red Rockdoor really is the best way to add a bit of 'Zing' to a property.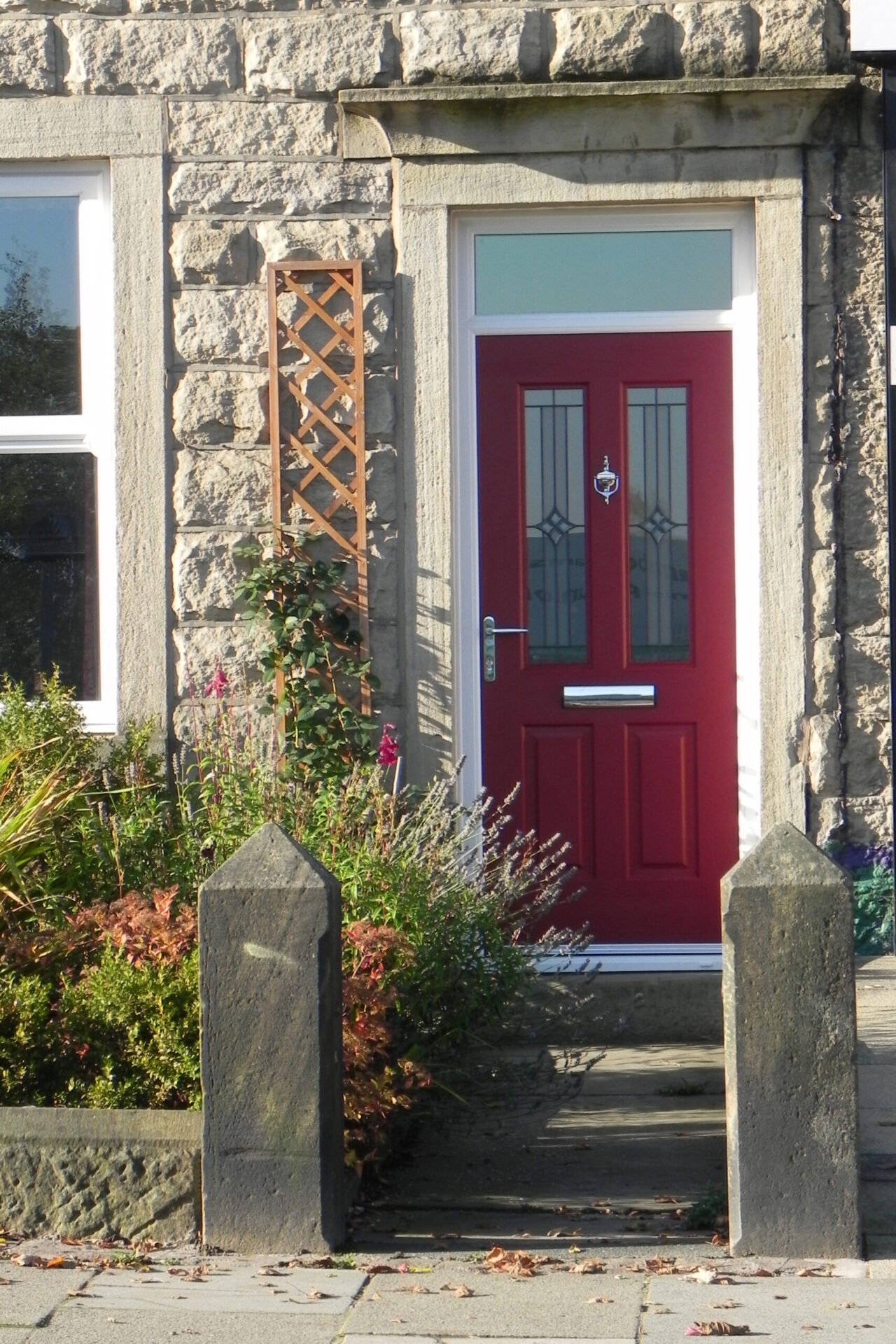 What does a Ruby Red door say about you?
The colour of passion, a red front door says you're entering a house full of energy and excitement and what more, the Chinese design philosophy of feng shui claims that a red front door is lucky – particularly on houses that are South or South-West facing.
And since all our doors are protected by heat shield technology, you needn't worry about your vibrant red door fading – our Ruby Red doors stay bursting with colour for many years to come.
Add a bit of excitement to your home with a Red composite door!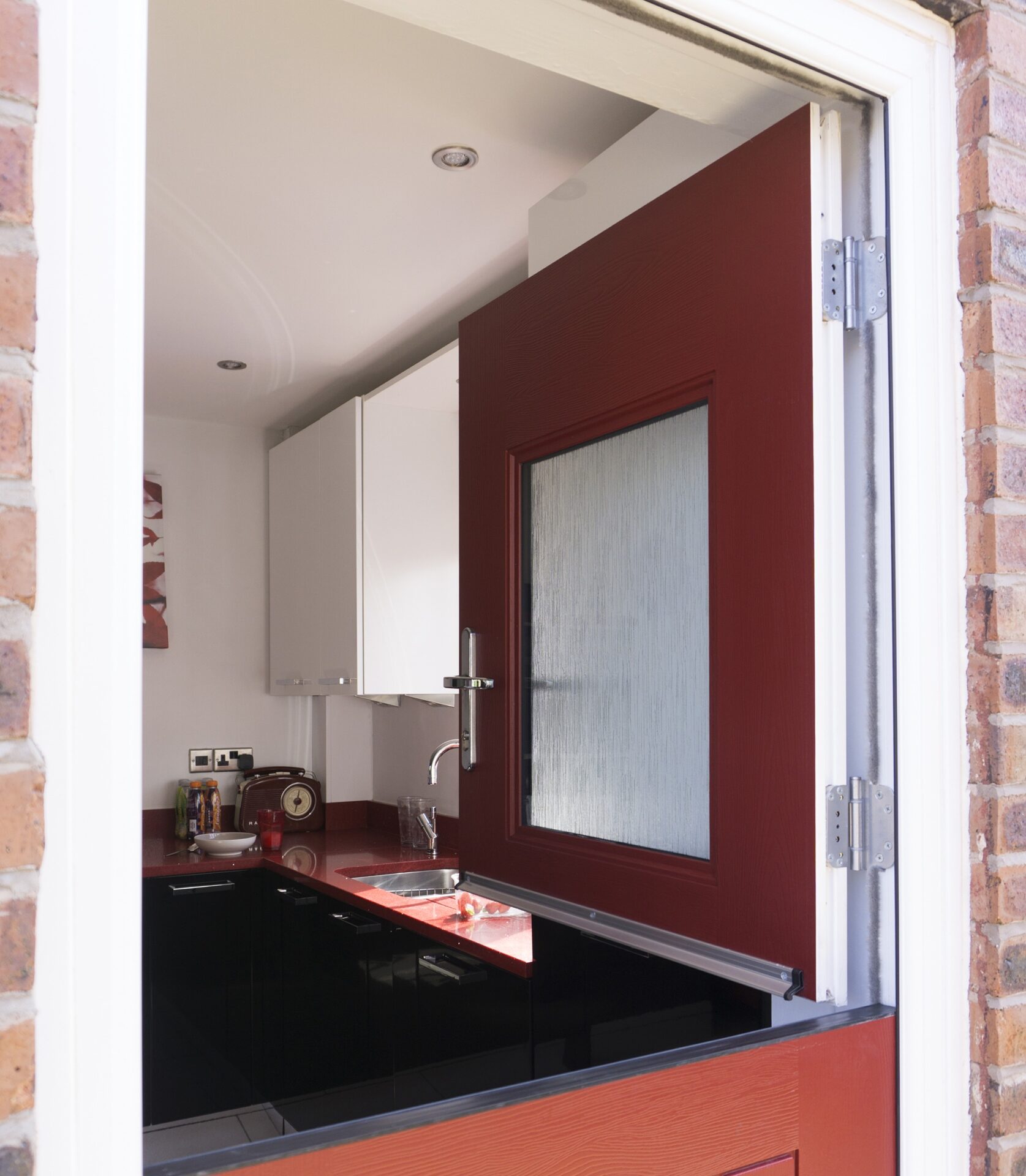 ---
Choose your Ruby Red composite door design
Here you can see the full range of Rockdoor composite doors which are available in ruby red to give you inspiration for designing your own door. Please note, the doors shown below can be further customised with a choice of frame colours, glass designs and door furniture.
Reasons to Choose a Rockdoor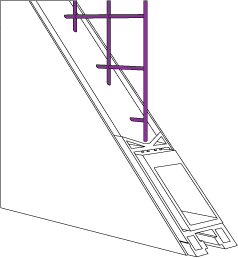 Core Benefits
Rockdoors inner strength is unsurpassed thanks to a combination of a 360° aluminium reinforced inner frame and high-density thermally efficient PU foam. Customers can also choose steel mesh reinforcing for the ultimate in security.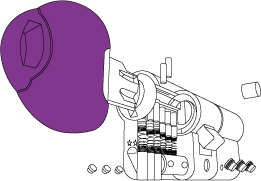 £1,000 Guarantee
Our lock cylinders are burglar proof. A TSOO7 3 star rating, SS 312 Sold Secure Diamond Standard and Secured by Design accreditation see to that, plus our £1,000 security guarantee. Customers also receive three Rockdoor branded keys as standard.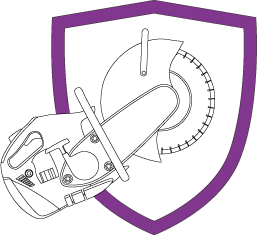 Forced Entry
Rockdoors are designed for strength, it is in our DNA. For over 25 years, we have led the way in composite door development to ensure our doors protect homes and families from unwanted intruders and forced entry.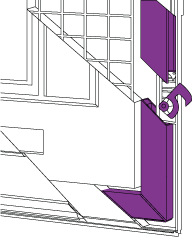 Hook up with Rockdoor
Strong sintered steel multi point hook locks with a 25mm throw, securely attach the door to the frame to ensure it cannot be forcibly opened by burglars whilst ensuring a better sound and weatherproof seal.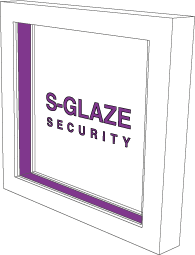 Glass Leading Security
Rockdoors feature S Glaze technology, meaning your glass is locked into your door for life, for added security. It also means no glazing cassettes are used which are prone to fading and discolouration.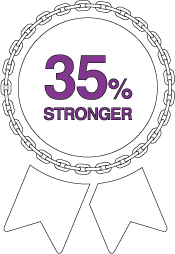 Stronger, it's Official!
Rockdoor is consistently found to be one of the most secure doors available in the UK, studies show that a Rockdoor is 35% stronger than a typical GRP door.