Posted by Lea · December 5th 2017
What are your New Year's resolutions heading into 2018? Many of us promise ourselves that home improvement will be of a top priority. We all want to boost our home's exterior and interior aesthetics – but why not invest in a composite door that achieves both style and substance in 2018?
As industry-leaders in composite doors, we thought we'd reflect on the very best Rockdoors on the market in 2017. So, looking to make your home more secure, appealing or draught-proof heading into the winter months? You'll probably want to choose your new composite front door from our list below of specially-selected top-picks for 2017.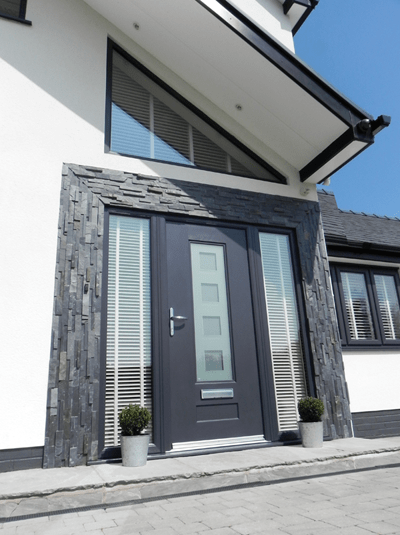 Vogue
Incredibly popular amongst Rockdoor customers, the Vogue Cube design is sitting pretty at the top of our list. This intelligent design features S-Glaze technology, adding an extra layer of security whilst allowing more natural light to enter your home.
The Cube window design is highly contemporary – perfect for minimalist homes, or those with a more traditional exterior craving a new leash of life.
Available in a range of colours but most favourably in Anthracite Grey (RAL 7016), the Vogue Cube door is our prime pick for 2017.
Jacobean
Slightly more traditional in style, yet also a sure-fire way to enhance your home exterior and inject a bit of energy – the Jacobean Rockdoor is a great option for homeowners looking for something more typical, yet remains flexible enough to exert some of your personality.
With a choice of glass panel windows according to your taste, along with a choice of varying colour finishes, including woodgrain, our personal favourite is the Jacobean Inspire model in Chartwell Green.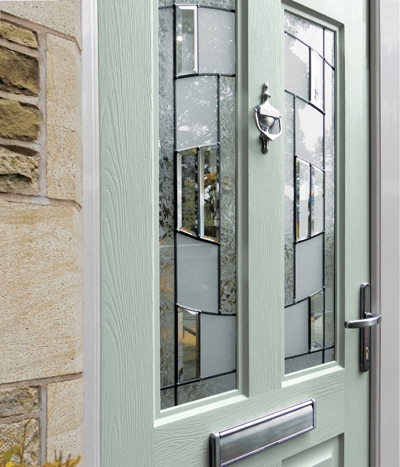 Carolina
Achieve the stunning Georgian impression for your home exterior without compromising your door security through clip-on glazing cassettes. Our Rockdoors are manufactured using S-Glaze technology, and so cannot be unclipped or prised out by potential thieves.
Georgian designs are timeless, and still remain hugely popular among British homeowners. Looking at our Cream (RAL9001) Carolina Rockdoor, it's not difficult to see why!
Dakota
We couldn't possibly leave the Dakota from our 'best Rockdoors of 2017' list! Stylish and secure, the Dakota is also one of the most energy efficient doors on the market.
The door itself, designed without window panels, is perfect for rooms that tend to be well-lit, either naturally or artificially. They're also the go-to choice for homeowners that prefer the added privacy. Whilst also appealing and 'easy on the eye', the Dakota is sure to keep potential thieves at bay – it doesn't look the easiest of doors to break into!
Added to the Rockdoor line up in 2016, the Dakota Rockdoor really has proved itself to be a popular choice over the last 12 months.